Charleston is the oldest city in the state of South Carolina, famous for its historical charm, lovely beaches, and a great art scene, but what you might not know about the Holy City is that its home to some of America's weirdest attractions. From dental museums, to haunted hotels, to Edgar Allan Poe-themed bars, Charleston has some oddball fun for anyone with a sense of offbeat adventure.
Take an up-close, behind-the-scenes tour of the Old City Jail, former home to Charleston's most infamous criminals, pirates, and Civil War prisoners. Most of the building's original structures, from the jail cells to the warden's office, remain exactly as they looked when the building held prisoners, and their ghost tour is billed as one of the scariest tours in the city thanks to its ability to terrify even the sturdiest grown men.
Tips: Be sure to call ahead and reserve your spot on the tour, as they fill up quickly. This is definitely not a tour that you want to bring the kids on either-- the guides get pretty graphic in their descriptions of every-day life in the Old City Jail.
The Grocery is one of Charleston's most unique restaurants, not just because they run an in-house canning program, but because it's one of the few places in America you can try authentic "lamb ham". The savory meat takes up to six months to cure, and was once a staple of colonial dinner tables, having been a favorite of George Washington and Thomas Jefferson.
Tips: Try the Spanish Churros, a house specialty, and be sure you order one of their custom cocktails. They've got a heavy pour here and are known for their tasty drinks.
Angel Oak Park is located on the gorgeous Johns Island, right near Charleston, South Carolina, and its main feature is an enormous, ancient tree called the Angel Oak. Estimates of its age vary wildly, with some saying it's anywhere from 400 to 1500 years years old. It stands at a whopping 65 feet tall, is 28 feet around, and has branches that stretch up to 187 feet in length.
And how did something known for living so long come to be called the Angel Oak? There are several legends— some say the sprawling limbs resemble an angel's wings, while others tell tales of seeing the angels of local slaves around the tree. The most likely story, however, is that the oak got its name from its former owners, the Angel family. It's a relatively uncrowded attraction and it makes for an outstanding and unique photo op.
Known for its low-country cuisine, Poogan's Porch is easily ranked as one of Charleston's top restaurants, but know that if you decide to make a reservation, you might be sharing your meal with a ghost or two.
Believed to be haunted by the ghost of Zoe St. Amand, whose photo hangs in the dining room, Poogan's Porch has been the site of so many eerie encounters that Travel Channel named it one of the most haunted restaurants in the world. Fortunately, the food is worth the scares. From their famous chicken and waffles, to the fried green tomatoes, there's not a bad thing on the menu.
Tip: The sweet spot for grabbing a quick, walk-in table at Poogan's seems to be 11:00AM during the week, but if you visit on the weekend, you should call in your reservation.
Wentworth Mansion has long been considered one of the most incredible historic mansions in the country, and, go figure, its haunted. Why not spend the night?
The immaculate, Gothic property has been turned into a beautifully restored hotel that's as much of a living museum as it is a place to spend the night. Period-specific antiques adorn the rooms, but modern amenities and updated bathrooms keep you comfortable. As for the ghosts, well, book room 13 and get back to us.
Tips: The Mansion's tower gives a stunning 360-degree view of Charleston, so don't leave without giving a look. Oh, and be sure to try the chicken-fried lobster at Circa 1886, the in-house restaurant.
We'd forgive you for thinking that a visit to a library might be kind of boring, but ignore the name and trust us. The Waring Historical Library hides a fascinating collection of medical oddities that will leave you scratching your head, giggling in delight, and most likely recoiling in horror. Expect to see lots of stuff used to cut, scrape, saw, and pry.
Tips: While you can stop in during regular hours, appointments are appreciated and will up your chances of getting someone to show you around. They've got no public parking, but plenty of metered spots on the nearby streets.
Hidden away on the grounds of the Waring Historical Library sits an odd little museum dedicated to one of society's most common fears: the dentist.
The Macaulay Museum of Dental History is a small, well-curated collection of vintage dental equipment and teeth-based treasures, like an instrument made by Paul Revere himself. You can even see a recreation of an early 1900s dental office, which won't make you feel so bad about visiting the modern kind.
Tip: The Macaulay Museum is accessed by visiting the Waring Historical Library, so you may as well plan some time to visit both while you're there.
Charleston has a reputation for its food, so its hard to go wrong no matter what you choose, but if you're in the market for a culinary adventure, head to Husk Restaurant for some of the city's best non-traditional cuisine. They've got loads of great options here, but they're famous for one thing: fried chicken skins. Served with melted pimento cheese, they're a decadent deep-fried treat that you'll find yourself craving long after you've arrived home.
Tip: There can be a bit of a wait here, but fortunately, they've got a fantastic bar that'll mix you up a killer cocktail while you lounge on the big porch overlooking the courtyard.
If you're looking to uncover the spookiest hot spots in Charleston, strap on the comfiest pair of shoes you've got and join the haunting Ghost Walks, an hour-and-a-half long tour of the city's creepiest locales. Spanning cemeteries, historic districts, and the sites of the scariest ghostly encounters, Ghost Walks will have you so freaked out that you won't realize you just got a great history lesson until the tour is finished.
Tip: the Ghost Walks are popular, especially in the fall, so you definitely want to book ahead.
Hidden away off of East Bay Street sits The Gin Joint, one of the best bars in Charleston. They're so serious about their prohibition-era cocktails that they make their own 300 pound flavored ice blocks, smoke their own maple syrup, and even cure their own in-house beef jerky. Simply put, it's as close as you'll get to drinking a 1920s cocktail without traveling back in time.
Tips: From 5-7 on Monday through Thursday, they run a "Cocktail Hour" that steeply discounts their drinks, and if you aren't sure what to sip (it can get pretty overwhelming here), don't be afraid to rely on the Bartender's Choice. They'll ask you to pick two themes from the word bank and mix you up something you'll love.
The County Records Building might not seem like a terribly historic location, but it bears a pretty weird distinction as one of the most fireproof buildings in the country. Created without a single flammable material, an incredible feat for 1827, when it was built, the Fireproof Building earned its name after saving hundreds of thousands of records from destruction after a fire broke out on the building's upper floor, only to find itself with nowhere to go. The building is now a national landmark that houses the Carolina Historical Society, which is worth a visit in and of itself.
Tip: There's no on-site parking, but plenty of metered street spots nearby. Once you've visited the Fireproof Building, be sure to head down the street for a peek at the historical society's archives located on the third floor of the Addlestone Library on the campus of the College of Charleston.
With champagne on check in, a cheese and wine reception every night, and milk and fresh-baked cookies before bed, the French Quarter Inn wins when it comes to the best hotel perks in Charleston, and their central location and complimentary bike rentals make them the best home-base for exploring the city.
Tip: Be sure to make use of their "Sound Sleep Pillow Menu" if you feel like never being content with your home pillows again. Down, buckwheat, hypo-allergenic, and Swedish massage are just a few of the luxury pillow options you never knew existed.
Famous author of the macabre, Edgar Allan Poe was once stationed at Fort Moultrie on Sullivan's Island, where he was inspired to write his treasure-seeking tale "The Gold Bug." The writer's short stay in the Charleston area provided some inspiration of its own, resulting in Poe's Tavern, a legendary beach-side joint known for the best burgers in the city.
The decor is wall-to-ceiling Poe, and just about everything on the menu is named after one of his famous tales, from the Annabel Lee Burger to the Tell-Tale Heart Burger, each of them a unique spin on traditional flavors.
Tip: The side fries are huge and hand cut, making them perfect to split. They've got their own parking lot, but it's small, so you're better off saving the fight and parking down the street. You'll enjoy the walk.
One of only two surviving fortified structures from the Thirteen Original Colonies, the Powder Magazine, built in 1713, is the oldest public building in the Carolinas, and you can explore it.
Now a small museum, The Powder Magazine has been lovingly restored, and houses a great collection of artifacts related to Charleston's past, with a big focus on guns, powder, cannons, and pirates.
Tips: The admission price is only $5, more than worth the hour you'll spend wandering the museum. In the mood for more pirate fun? The Pirate Walking Tour meets here several times each day.
Whether you find yourself chowing down on fried chicken skins or lamb hams, creeping through haunted cemeteries, or marveling at macabre medical collections, there's enough strange stuff in Charleston to keep it weird on any road trip through the Holy City.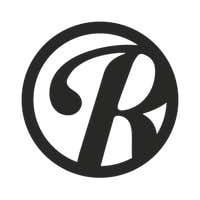 Roadtrippers helps you find the most epic destinations and detours—from roadside attractions to natural wonders and beyond.