Kansas City is known for its incredible barbecue, stellar jazz scene, and.. hair museums? Believe it or not, there's a very strange side to the City of Fountains, and if you're up for an adventure, it's not hard to add some offbeat fun to any trip through KC.
Originally named State Lunatic Asylum #2, the Glore Psychiatric Museum once served as one of the first medical centers in the country that worked primarily with mental health patients. It remains supremely creepy, even to this day.
Most people visit the museum to see the medical equipment, including the "Tranquilizer Chair" or the "Bath of Surprise" which was used to submerge patients into a pool of ice water. Then, of course, there's always the "Lunatic Box", a giant coffin that sat upright where patients would be locked in to induce "calm." Yeah, right.
Admission only costs $6 and gives you access to both the Glore Museum and the St. Joseph's Museum located in the same building. Due to the graphic nature of the exhibits, anyone under 12 won't be admitted, so plan accordingly.
Lovingly restored after an arson gutted the building in the 1990s, Whiskey Mansion, originally built by a local whiskey baron in 1885, is now a beautiful bed & breakfast that lets guests spend a night in the past (but with 21st century amenities.)
For less than a hundred bucks, you get a big room with a great view, a massive tub, era-appropriate antique furnishings, and a home-cooked breakfast in the morning. Oh yeah, and rumor has it, you might even get a ghost or two to boot.
You might not guess that one of Kansas City's coolest sights is a downtown parking garage, but the Kansas City Library has turned a seemingly mundane structure into a must-see photo op: a gigantic bookshelf filled with selections from your favorite authors.
Library patrons were asked to vote on which 25-foot by 9-foot titles should be painted on the massive shelf, and they landed on twenty-two classics ranging from "The Lord of the Rings" to "Fahrenheit 451."
Tip: The best time to grab a great photo of the giant bookshelf is in the early spring or late fall. In the summer, the more ornate features of the massive books are hidden by the trees.
Part museum, part theater, and part workshop, the Puppetry Arts Institute is easily one of the most offbeat museums in the city. As long as you don't have a puppet phobia, you'll have an awesome time.
Tips: Check their schedule and you might be able to catch one of their great monthly puppet shows at their in-house stage. Traveling with kids? Call ahead and schedule a puppet-making class. For just $7 a person, the staff will guide you in making your own puppets!
Leila's Hair Museum might actually be one of the weirdest museums in the country. It's everything you'd imagine a museum of hair might be, and it's the only one of its kind in the world.
Founded by cosmetologist Leila Cohoon, this collection of hair art includes 500 wreaths, 2,000 pieces of jewelry, plus brooches, art, and more, all made out of (you guessed it) hair. They even have a collection of celebrity hair straight from the heads of Elvis Presley, George Washington, and even Abraham Lincoln.
Tip: Bring cash. Entrance is $15 and they don't accept credit cards. While that might seem a bit pricy, it gets you a personalized tour with your very own guide.
Apparently there are a lot of "world's largest" things in Kansas City, but the weirdest of the bunch has to go to the world's largest ball of video tape. This ball is 53 pounds of solid video tape and it's a really weird, really WTF piece of Kansas City's history that can be viewed in its home at the KCPT Studios.
Tip: If you want to make the most of your visit to the world's largest ball of video tape, plan your visit on the first Monday of the month, bring along five other people, and get a tour of the entire studio! Tours run from 1pm – 5pm, but call ahead for details.
Whether you find them cute or kinda creepy, dolls are a pretty popular collector's item. The United Federation of Doll Clubs' HQ and Museum in Kansas City houses an impressive collection of antique/vintage play and art dolls from the 18th century to today.
Located on a quiet street within walking distance of many of Kansas City's downtown attractions, Hotel Phillips make a perfect place to crash while you're exploring Kansas City weirdness. The 1931 building and Art Deco lobby add to the unique vibes of this boutique hotel.
Be sure to check out their highly reviewed restaurant for breakfast.
Dive bars usually have a reputation for being a little odd, but it doesn't get much weirder than Fat Matt's Vortex. "How weird?" you ask? It's a dive bar build inside an old funeral parlor and it's run by a pagan witch. See, told you it's weird. The old crematorium still sits in the basement of the joint. I guess we don't need to tell you that's it's haunted - so much so that serves at the home base for the Kansas City Ghost Tour.
Tip: If you're looking for the biggest buzz for your money, this is the place to do it. Drink specials here are the cheapest in the city!
Back in the mid-1800s, the Arabia Steamboat sank on the Missouri River. Thanks to the gradual shifting of the river's course, the sunken ship ended up buried beneath a farmer's field. Long story short, a few brothers learned about this historic wreck in the 80s, traced its location, and got to digging. The result is the Arabia Steamboat Museum, a collection of the most incredibly well-preserved artifacts from one of the strangest discoveries in the history of Kansas City.
Your $14 admission gets you a tour, educational video, and as much time as you'd like to peruse the thousands of pieces in the collection.
If you've been on the hunt for a WW2 gas mask, a taxidermied dog, or a vintage Elvira pinball machine, Weird Stuff Antiques is going to make your day. Easily the coolest antique store in Kansas City, Weird Stuff lives up to its name with a huge assortment of the strangest stuff jammed into one place.
The owner, Terry Sanchez, has such a knack for tracking down strange items that he's regularly recruited by films and television shows in order to lend his collection. Need something specific? Go ahead and ask - Terry's probably got one stashed away somewhere.
Tip: Weird Stuff Antiques is only open Friday-Sunday between 11AM and 5PM, so be sure to plan a weekend visit if you want to get your weird on.
If you make your way down a desolate alley just behind the Rieger Hotel Grill and Exchange, you'll find an unmarked door hidden behind a dumpster. Go in. Seriously. Inside you'll discover Manifesto, a secret speakeasy that serves up some of the best cocktails in KC.
The dark bar is lit only by candle light, and while the rotating menu of boozy concoctions averages $11 or so per drink, the bartenders have a heavy pour and just two cocktails will have you feeling the effects.
Tips: Manifesto requires reservations via text message, but once you're inside, the phones are banned, so don't expect to be taking any selfies here.
Owned by web developer Benjamin Barreth, the Hacker House could be the offbeat hotel that convinces you to move to Kansas City for good.
For $49 you can rent a night in the Hacker House and experience something very few people in the country can: the blazing speeds of Google Fiber. In fact, that's kind of the point. Barreth set up the house as a way to attract startups to Kansas City, the first place in America to get Google's internet service. There's a good chance you'll be sharing the other three rooms in the Hacker House with tech-company founders who can stay for up to three months rent-free in order to test the internet speeds.
Come to think of it, a night at the Hacker House might be a great way to get a job in the tech biz.
Whether you're sipping cocktails in secret speakeasies, schmoozing with tech founders during your night at the Hacker House, or building your own puppets, Kansas City offers enough fun-filled reasons to get weird that you might just rethink the same old road trip stops. After all, who can resist the urge to visit the world's only hair museum?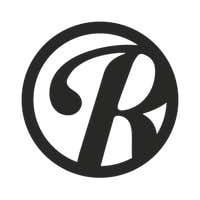 The best of Roadtrippers—hand picked by our team