Welcome to the world's longest-known cave system, a 400-mile labyrinth of subterranean adventures. Whether you're a professional or novice spelunker, navigating Kentucky's incredible Mammoth Cave National Park is easier than you might think. Plus, it boasts history and cool attractions. From mummies to sinkholes, there's a lot to see above and below the ground.
Some tips for visiting Mammoth Cave National Park:
The National Park Service offers guided tours that highlight various parts of the cave, so you don't have to worry about getting lost underground. The Historic Tour, the Frozen Niagara Tour (coming in fall 2023), and the Domes and Dripstones Tour (coming in fall 2023) are the most popular.

Tours change depending on the season, so check before you go. Also, keep in mind that some of the tours have height, age, or other restrictions.

Above ground, you'll find 70 miles of trails. The Green River offers kayaking, canoeing, swimming, and fishing opportunities along with horseback riding, camping, and more.

Inside the cave the temperature usually hovers around 54 degrees Fahrenheit, although it can be warmer or colder, depending on various factors. Pack a sweater and good walking shoes.
Mammoth Cave is all about geological wonders hidden below the Earth and Big Mike's Rock Shop is a kitschy, fun place to pick up some of those wonders as souvenirs. Choose a geode and have staff cut it open for you, browse the colorful rocks and minerals, and check out the dinosaur fossils upstairs.
Porky Pig Diner is a solid bet with mom-and-pop vibes and a resident basset hound named Pound Hound. Order the fried chicken or catfish, a coffee or a sweet tea, and don't forget the pie for dessert.
Cedar Sink Trail is one of the most unique hikes in the park. The relatively short, but staircase-heavy, trail leads past a river, through lovely forests, and around a huge sinkhole where you can see the river dipping in and out of the cave.
After exploring the caves, you'll probably be in need of some sustenance (and maybe a drink). Make like a local and grab some filling Mexican food at El Mazatlan. Consider splitting the delicious fajitas to save room for a giant margarita, fried ice cream, and plenty of chips and salsa.
The first Wigwam Village was built in 1933 by Frank A. Redford in Horse Cave, Kentucky. No. 2 opened a few miles away in 1937. No. 1 closed and was demolished in 1982, making No. 2 the oldest Wigwam standing. Fifteen concrete tee-pees are arranged in a semi-circle with a central tee-pee functioning as the front desk and gift shop. What makes this one extra special is the original furniture and the bathrooms, which are full of zigzag details.
If you're looking for a more low-key cave tour, the leisurely 45-minute walk through Onyx Cave, located just outside the park, is pretty easy but no less impressive. It's a wet cave (which means it's still actively forming) that contains features like "cave bacon," "cave coral," and more.
Another subterranean adventure in the area is Outlaw Cave. The 30-minute tour doesn't have any stairs, so it's accessible for those with strollers or wheelchairs. You'll see stalactites and stalagmites (and learn the difference between the two) along the way.
Diamond Caverns has been stunning visitors with its beauty (and state-of-the-art lighting that illuminates the cathedral-esque caverns) for more than 155 years.
This cemetery is the final resting place of Stephen Bishop, one of Mammoth Cave's earliest cave guides. Bishop guided cave tours for nearly 20 years, first as an enslaved guide and then as a free man. Three patients who died during experimental tuberculosis treatments that took place within Mammoth Cave in 1842 are also buried here, along with several members of the surrounding communities.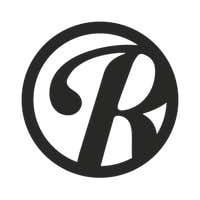 Roadtrippers helps you find the most epic destinations and detours—from roadside attractions to natural wonders and beyond.