Everyone knows that Nashville is the capital of Tennessee and the country music capital of the world. What you might not know is that Music City is also home to some seriously weird must-see stops.
Don't let the name fool you—High Class Hillbilly is a curated boutique stuffed to the brim with vintage goodies hand-picked by the owners. Looking for the perfect pair of vintage boots? This shop will have them. A hat with personality? You'll find that, too.
Tip: If you can't find what you're looking for, let the owners know, and they'll be on the lookout for your special request.
Fans of the Hazzard Boys will love the Dukes of Hazzard Museum, which has several set vehicles and props from the series on display. The fun gift shop offers rare Dukes of Hazzard collectibles you won't find anywhere else alongside traditional tourist purchases.
Tip: This is a small museum, so plan to spend an hour or less here.
Legends Gift Shop is home to a fortune-telling Elvis machine—need we say more? The rest of the store is jam-packed with authentic Nashville-style goodies.
Tip: The store has a very strict no-photo policy, and you can be thrown out if you're caught, so you might want to skip the snaps.
The Standard at the Smith House has been a Nashville staple since 1843, and though it might look like your average mansion, there's more to this house than appears at first glance. It has the traditional parlor, formal dining room, and courtyard, but it's hiding quite a bit under the surface. Two trap doors take you to secret rooms and a tunnel under 8th Avenue.
The Nashville Farmers' Market might seem like a completely normal attraction to visit, but there's plenty of quirk to be found here, specifically in the form of the NashTrash Tour, which departs from the market area.
The NashTrash Tour takes guests on a 90-minute ride, featuring a risqué show performed by the Jugg Sisters, who dish up comedy, songs, and country music celebrity gossip. If you want to board the bright pink trash bus, you must get your tickets in advance for this popular attraction.
This cozy hostel offers guests respite from the expensive luxury hotels, and instead offers an inexpensive dorm-style stay, perfect for meeting like-minded travelers.
Tip: Don't leave home without your guitar—the hostel is known for its impromptu jam sessions.
The Tennessee State Prison opened its doors in 1890, and until 1992, it ran as a fully functioning jail. Each inmate was expected to work 16 hour days while doing time at the jail house. The prison had a very tough reputation and saw countless escapes, riots, fires, and several deaths. Now, you can explore it yourself.
Since its closure in '92, the prison has appeared in movies like The Green Mile, Ernest Goes to Jail, and on an episode of Celebrity Paranormal Project.
The Parthenon is the world's only full-size replica of the ancient temple in Greece. Inside is a massive sculpture of the goddess of wisdom and learning, Athena. It's hard to describe just how enormous the Parthenon is until you see it for yourself. You'll also find an art museum inside.
If you're a fan of the 60s, specifically the hippie movement, then you're going to love everything about Two Old Hippies. One part clothing boutique, one part musical instrument shop, and one part interior design store, Two Old Hippies offers a unique experience.
Tip: Two Old Hippies is dog friendly so you don't have to leave Fido in the car when you visit.
If you're visiting Nashville soon, take a day or two and get weird with our offbeat guide to the City of Rocks.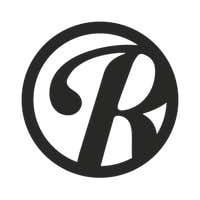 Roadtrippers helps you find the most epic destinations and detours—from roadside attractions to natural wonders and beyond.