Set in the quaint, rolling, bluebonnet-studded landscape of Texas's Hill Country, the state's capital city is easily one of the funkiest, artsy-est towns in the Lone Star State. Known for its incredible dining scene (Austinites take their tacos and their barbecue very seriously), its rollicking nightlife, the ever-popular "Keep Austin Weird" movement to promote local businesses, and for being home to the rad South by Southwest film/music/tech mega-festival, Austin has the best parts of authentic Texas, but all weirded up!
The very first thing you should do in Austin is get in line at Micklethwait Craft Meats. Most of Austin's really famous smoked meat purveyors sell out of food pretty quickly or have incredibly long lines, and Micklethwait is no exception. But you'll find that they usually have one or two things available, even if you show up on the later side of the afternoon. Plus, these guys get brownie points for atmosphere, since it's actually just a vintage trailer and some picnic tables, and because they make excellent sides and incredible desserts. Seriously. Save room.
If you're looking for weird, you've come to the right place. Not only is Austin's aptly named Museum of the Weird, "America's Strangest Attraction," they've also got rotating live performers who are so weird you'll feel like you stepped into an old circus sideshow! When you first enter the museum you'll find yourself in a gift shop filled with all kinds of wonderfully weird trinkets and retro collectables you'll want to spend too much money on. There's also the freakshow exhibits, full of oddities, curios, and other displays of strangeness, and the famous "Minnesota Iceman." They also have live sideshow performances, if all of that wasn't quite weird enough for you.
Austin is known for its funky arts scene, and you can see how very much alive it is at the Baylor Street Art Wall, the city's most famous graffiti mecca. You're totally free to climb on the walls and check out all of the little details that have been added. Pro tip: bring along a can of spray paint and add your own touch.
Grab a hand-shaken margarita and a few tacos and enjoy them on the patio of Guero's, an Austin staple. They offer a huge variety of salsas, reasonably priced Tex Mex, and a great oak garden to enjoy it all in.
Inspired by the Johnny Cash song, the Mean-Eyed Cat is a gritty-ish, dive-ish bar (which was a chainsaw shop before, hence the strange decor), that serves up BBQ, beer and liquor. They also offer great patio-seating, and a soundtrack inspired by "The Man in Black."
So you'll probably have to make a reservation at Midnight Cowboy, but it's worth it for the experience, and for the craft cocktails, prepared table side, at this bordello-turned-speakeasy.
And now for an authentic Texas dive bar. Ego's Lounge is located below a parking garage, so it's easy to miss if you don't know where you're going. But it has some of the best low-key karaoke, billiards, dancing, and cheap drinks in the city.
Fully immerse yourself in the funky atmosphere of Austin with a stay at the Hotel St. Cecilia, a funky boutique hotel dripping with 60's vibes. The grounds are secluded and peaceful (plus, that pool!), and the rooms are seriously so cool, with private porches, outdoor showers, and the ability to browse their library of vintage vinyl and books.
When you're ready for a mind-blowing breakfast, head to Gourdough's, located in a converted vintage Aistream and serves up some of the most insane (and insanely good) donuts you've ever seen. Seriously, one donut has a chicken strip on top, and another is topped with brownie bites. Order a few of the most intriguing and get ready for a sugar rush like you've never experienced before.
Call ahead and set up a time to stop by the Cathedral of Junk, an epic monument to outsider art. Located in a residential neighborhood, and nearly invisible from the street, this massive installation contains nearly 60 tons of assorted junk. And if you think the Cathedral is interesting, wait until you meet its maker, Vince.
Magnolia Cafe is a classic Southern diner that's open 24 hours a day, and is busy most of the time, for good reason. Classic American dishes have funky twists (the cornmeal pancakes and omelette topped with verde and chipotles sauces and lemon sour cream are especially delectable)...and they serve breakfast 24/7!
Texas may be notorious for its sweltering summers, but Texas Hill Country also has some of the most magical swimming holes. Head to Barton Springs Pool for a dip, it's fed by 3 pools of natural, underground springs that have been dammed up to create a massive 3-acre swimming pool. Barton Springs is always the same temperature (usually around 70 degrees), thanks to the natural springs that feed it. That means year-round swimming. This pool has been keeping Texans from overheating since before Texas was even a thing. In the 1730s, the springs were revered by the Tonkawa tribe, who used the pools for sacred rituals. Spanish explorers in the area built temporary missions around it, and in the 1830s, the land was purchased by "Uncle" Billy Barton, who saw the area's potential as an attraction. He also named the three pools after his daughters, Parthenia, Eliza and Zenobia. In the '20s, the city of Austin obtained the property and built the dams to create the massive pool we see today. It only costs $3 for adults ($2 for kids), and a portion of that money goes to a fund to help research and protect the Barton Springs Salamander, so you can cool off for a cause!
This part of Texas is also known for its large bat population, and every evening between March and October, one and a half million bats emerge from their daytime post below the Congress Avenue Bridge. The eastern side walkway is the best place to experience this phenomenon, although there's a nice hillside below the bridge where you can spread out a blanket, it can take up to 45 minutes for the bats to fully leave for the night.
Contigo is a restaurant that draws inspiration from the many ranches found across Texas, both in decor and in the menu, everything is farm-fresh and locally-sourced. If you're feeling adventurous, try the ox tongue sliders or rabbit and dumplings, if you're craving classic comfort food, they have burgers and grilled cheese. And definitely don't skimp on cocktails or dessert!
Texas's Hill Country has strong German roots, so it's fitting to end your Austin adventures with a few pints at Scholz Garten. Serving up beer to the locals since the 1860's, Scholz offers a good selection of brews and some great German grub (and, of course, some BBQ and Southern cookin', too), in an old-school venue that make it a great place to enjoy a few beers.
June through September, the temperatures in Austin soar to almost 100 degrees. Late fall and early spring bring less intense temperatures, although even in the dead of winter, it rarely dips below 50. The city also hosts tons of events throughout the year, Austin City Limits Music Festival, a film festival, the food and wine festival, and, of course, SXSW, which are of course worth attending. But, if you want to avoid inflated prices and long lines at restaurants and attractions, plan around the events.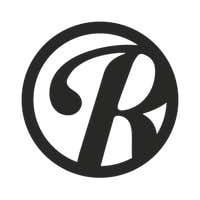 Roadtrippers helps you find the most epic destinations and detours—from roadside attractions to natural wonders and beyond.