My family recently drove from Cincinnati to Hilton Head and these are some of the places we found along the way. We think these are some of the best stops along the way and in Cincinnati and Hilton Head Island.
If you're in Cincinnati you gotta go to the Great American Ballpark. Get a hot dog, some peanuts and a beverage and take in some baseball.
Along the way is Woodford Reserve distillery. This place is a little off the Bourbon Trail, but the location is very nice and photogenic. The tour is great too. Definitely pickup some of their cherry bitters in the gift shop.
The biltmore estate is amazing. It's located in Asheville and you could spend days here. The hotel rooms are very expensive though, so we recommend staying at one of the Asheville bed and breakfasts. The biltmore estate also has a winery so get some bottles here for Hilton Head.
Chimney rock has got some great views if you'd like to take a break from the road and take a hike.
For a dinner or a break just before you get into Hilton Head Island traffic, I recommend stopping at River Dog Brewing.
Finally, when you get to Hilton Head Island you'll notice that the foliage changes to sea pines and moss. The best way to experience this new fauna is at the Sea Pines Forest Preserve. It has some easy walking paths that are family friendly.
If a walk in the woods doesn't sound good, checkout Harbour Town in Sea Pines. If you're not staying in Sea Pines you'll need to pay an entrance fee but Harbour Town and it's laid back vibe are worth it.
These are just some ideas but I'd love to see another trip with more places in Hilton Head Island. This was my first time there.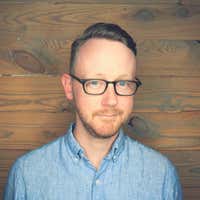 Husband, Father, Time Traveler, Roadtripper. "Life begins at the end of your comfort zone."