Denver might be known for its world-class skiing, 300 days of sunshine a year, and (of course) Coors, but for those looking for something a little different, the Mile High City has some pretty strange attractions that will add a dose of weird to any Rocky Mountain road trip.
Known as the "The Colorado Cannibal" Alfred Packer (often misspelled as "Alferd" - even on his own grave - thanks to his own illiteracy) was a prospector who admitted to killing and eating five people (Frank "Butcher" Miller, Israel Swann, James Humphreys, George Noon, and Shannon Wilson Bell) after attempting to travel through the mountains together during a harsh winter. Ironically enough, he became a vegetarian shortly thereafter. You can still visit the Colorado Cannibal's grave in Littleton Cemetery.
Tip: Alfred's grave is located next to the gate where Prince St. intersects with Parkhill Ave.
Dinosaur Ridge is a mile-and-a-half trail that runs along Alameda Parkway and it's kind of like taking a jog through Jurassic Park. Scattered throughout the path are hundreds of real dinosaur tracks accidentally discovered during the construction of West Alameda Parkway in 1937.
Today over 300 tracks have been identified and uncovered, as well as a whole quarry full of dinosaur bones. The Friends of Dinosaur Ridge have preserved and maintained the trail so people like you can literally walk in the footprints of dinosaurs.
Tip: Hiking Dinosaur Ridge takes between 1-2 hours and you'll cover about 2 miles, so make sure you bring comfy shoes, a bottle of water, and your camera.
Hidden away in the parking lot of Mile High Stadium is a neat relic from the past that most people completely miss. In section JJ you'll find a white home plate in the pavement which marks the spot where the original home plate sat in the old 1948 Denver Bears Stadium long before the Denver Broncos made it their home.
Tip: Most people might not think a stadium parking lot would make for a good detour, but in addition to the old home plate, there's a whole bunch of really cool sculptures of gigantic sports equipment to gawk at, including a massive replica of former running back Terrel Davis' mouthguard.
Voted as one of the best brunch locations in Denver, The Squeaky Bean is one of the more unique restaurants in the city. They've got a revolving menu full of interesting seasonal plates like wagyu beef tartar and a four course prixe fixe, but you'll find the real fun on Saturday and Sunday's Brunch Bingo. It's exactly what you think it is: Hosted by local comedians, you'll sip mimosas and made-from-scratch bloody Marys while playing Bingo on a massive, vintage, light-up board.
Tip: Brunch Bingo is pretty popular, so make sure you call ahead and make your reservations.
The Hotel Monaco is a classic 1950's hotel that looks the part. The Kimpton-owned hotel has kept the quirky mid-century modern look of the building, so you'll feel like you're spending the night in a Wes Anderson film. They've got all the modern amenities, plus a free wine bar every night at five!
Tips: Their valet parking is nearly $50, but if you drive half a block past the hotel to Champa St, you can use the parking garage for just $25. Miss the wine bar? Talk to the front desk and they'll give you a ticket good for a free glass of wine at the restaurant!
If you've ever wanted to pretend to be Godzilla, Tiny Town & Railroad is the perfect place to do it. This miniature village contains over one hundred 1/6th scale buildings all based on real local businesses. They've even got and a working miniature railway with a steam engine that chugs through Tiny Town, and you get to ride in the caboose!
The park has been operating for nearly a century, and you can easily spend a few hours admiring the details on the small buildings, enjoying soft-serve from the (full size) ice cream stand, and even learning about the history of Tiny Town.
Tom's Diner is the place to go for late-night grub in Denver. Sure, the crowd can get a little rowdy at this 24-hour hotspot, but huge portions, low prices, and an authentic atmosphere straight out of 1973 make Tom's a must-stop for midnight munchies.
Tip: Try the crazy-good french toast milkshake and the highly-rated biscuits and gravy. Don't, on the other hand, try the bathrooms.
Remember the sassy, busty lady from the Titanic, the one played by Kathy Bates in the James Cameron movie? Well, believe it or not, she was a real person. Though the movie is a little shaky with the factual details of her life, it does stay true to her personality. She was independent, out-spoken and, well, loud. She was known for constantly challenging the societal norms and, after surviving the Titanic's sinking, she became a bit of a celebrity. Her house in Denver was fully restored to its former glory (after being converted for different uses) and was opened to the public as a museum, The Molly Brown House Museum... and according to some, she's still hanging out there.
Tip: Tours cost $8, last around 45 minutes, and tickets are only sold in-person on a first-come, first-serve basis, so make sure you get there early!
Denver loves its Mexican food, and it doesn't get much better than Jack-N-Grill's. Consistently voted as the best Mexican restaurant in the Mile High City (and the #13 restaurant in the whole nation to "Chow Down" by Travel Channel), Jack-N-Grill has collected over fifty awards since 2002.
The awards are great and all, but they're real attraction is the seven pound burrito stuffed with 7 potatoes, 12 eggs, a pound of ham, a whole onion, cheese, and chili. If you can finish the whole thing, you get your name on the wall. Good luck.
Tip: If you aren't trying to kill yourself with calories, they have great low-carb and vegan options.
If you want a taste of how Denver's earliest settlers lived, pop just outside the city for an afternoon Goldstrike Adventures, where you can pan for real gold with authentic prospecting gear!
While you search for a unique souvenir, your guides will fill you in on the gold-mining history of the area, share tales of the old-timers who struck it rich, and teach you the best way to use a sluice.
Tips: You're going to get down and dirty on this adventure, so dress appropriately.
Casa Bonita was once a chain of entertainment "restaurants" across the West during the 60's and 70's, but one by one, they began to shutter their doors until the only location surviving was the one in Lakewood, just outside Denver-- and despite the fact that Casa Bonita is incredibly amazing, it's not hard to see why the chain began to die out. Between the all-you-can-eat buffet, the cliff diving shows, the fire-jugglers and the puppet shows, the concept is almost too ridiculous. Almost.
Costumed pirates, live magic shows, guys running around in gorilla suits, and cliff-diving from the 30-foot in-house waterfall is just part of the experience here. If you've visiting Denver, it's a must-see.
Tips: Casa Bonita serves overpriced Mexican grub, but temper your expectations. You're here for the experience!
At the Buffalo Bill Museum, you can pore through a huge collection of artifacts relating to the life and legends of the one and only Buffalo Bill Cody. You can also visit his grave, and according to reports, you might even get to meet the ghost of the man himself.
Back in 2009, SyFy Channel's "Ghost Hunters" performed a paranormal investigation at the location, deciding that high electromagnetic fluctuations from the nearby cell phone towers might be heightening visitors' fears, so bring a tin-foil hat just in case.
Tips: Tickets to the Buffalo Bill Museum are good for two days, and it's a good thing, because it'll take you that long to see everything.
Famous for their coffee blends like the "Morning Wood" served by scantily-clad, theme-dressed baristas, Hot Chick-A-Latte might be the most controversial coffee shop in the Mile High City. Don't let the gimmick fool you though - they know their stuff. Their coffee is fair trade certified and their monster breakfast burritos are absolutely killer.
Tips: If you've got kids with you, you might want to use the drive-thru. And whatever you do, don't let them read the menu unless you want to explain what a "Sex on Your Face" is.
Ever wanted to spend the night in a castle? At the Castle Marne Bed & Breakfast, you can make that dream a reality. Filled with period-appropriate antiques, each room is just a little bit different, and some even contain outdoor hot tubs for two. Be sure to check their schedule for events like the "Downton Abbey" Tea time.
Tip: None of the rooms have televisions, so bring a book and enjoy the peace and quiet.
Bowling, marbles, ping-pong, and giant bowls of alcohol are all par for the course at Denver's Punch Bowl Social. This gastro-diner has jammed a bowling alley, bar, and a restaurant together to create the perfect place to hang out with larger groups.
Try some shuffleboard, corn hole, old-school arcade games, or karaoke while you split a fishbowl full of spiked punch, but don't be surprised if your plans turn from a two-hour detour to an all-night affair.
Whether you're chasing the ghost of Buffalo Bill, panning for real gold, or reveling into the kitschy wonder of Casa Bonita, Denver doesn't disappoint when it comes to adding some offbeat fun to your road trip.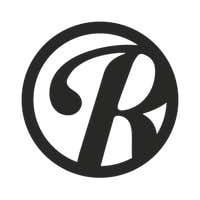 Roadtrippers helps you find the most epic destinations and detours—from roadside attractions to natural wonders and beyond.