Knoxville, TN: home of Southern hospitality, delicious BBQ, and... weird travel destinations? You might not think it, but Knoxville is home to some pretty awesome and wonderfully weird adventures, and lucky for you, we've got the best of them right here!
The War Dog Memorial State recognizes the lives of hundreds of dogs that served in the Marine Corp during World War II. Many of the dogs who served alongside their soldier compatriots were Doberman pinschers, German shepherds, and Labrador retrievers. The statue, which is a replica of another in Guam, is a special reminder of the connection that humans have with their canine companions.
Tip: In 1998, The statue was donated to the University of Tennessee College of Veterinary Medicine, where it still sits today.
The Nostalgia Market is the epitome of fun, retro shopping. It's like taking a kitschy step back in time to the 50s, 60s, and 70s, when the 8-track players were a'plenty and the tube TVs were all the rage. The vintage market is stocked to the brim with amazingly curated retro decor, clothing, and music; it would be easy to loose an hour just exploring their goods... oh yeah, and their prices are pretty great, too.
Tip: Don't forget to say "Hello" to the market's resident cats, Oscar and Felix!
If you're looking for a place to release your inner ninja, look no further. Jump Jam Trampoline Park, a gigantic indoor trampoline park with seven events that range from Extreme Dodgeball to Ninja Obstacle Courses. The trampolines take up over 10,000 square feet and span over 60 connected trampolines.
Tip: It's not cheap, but if you have kids who are looking to burn off some energy, it's an unforgettable way to spend an afternoon.
The McClung Museum of Natural History and Culture has something to capture the imagination of pretty much anyone. They have exhibits on ancient art, dinosaurs, Civil War relics... and that's just the tip of the iceberg. The museum also offers awesome Night At The Museum packages that invite kids and their parents to grab their sleeping bags and spend the night exploring the museum after hours.
Tips: Don't forget to swing by the basement exhibits to see one of the world's largest button collections.
Icon Ultra Lounge easily has one of the best views in the city. The high-altitude bar, located atop the Sunsphere, is one of the city's swankiest restaurants, partly because the futuristic lights and decor make you feel like you've stepped into a Ridley Scott movie.
Tip: You might not think it, but Icon Ultra Lounge is rumored to be home to the best burger in Knoxville.
Knoxville's World's Fair Park pretty much has something for everyone. If you're looking for a perfect picnic spot, they've got it. If you're looking for a swanky place to grab dinner and drinks, head to the Ultra Lounge for some fantastic nibbles. The park is constantly hosting musical performances, plays, and events, so make sure to take a peek at the list before your trip because you might just get to see your favorite band.
Tip: Park a few blocks away and save yourself some stress.
If you want to be at the heart of Knoxville during your trip, your best bet is to book a room at the Hotel St. Oliver. One part luxury hotel and one part Grandma's house, the hotel is like the perfect mixture between eccentric and comfy. You're walking distance from all the bars and restaurants, and after a night out on the town, you'll feel like you're staying the night at a friend's house.
Tip: The hotel's bar is so recommended, it's a surprise that guests leave the hotel at all!
Chandler's Deli is legendary in Knoxville as being the place that makes BBQ better than your own Grandmother. This is down-home cooking so good that you'll consider moving to Knoxville after you're done devouring your meal. Pig out on home-made fried fish, cole slaw, potato salad, macaroni and cheese, black eye peas, collard greens, and the best corn bread in the city.
Tip: If you only get the chance to eat here once, make sure to try Granny's fried chicken dinner.
Cardin's Drive-In is an old-school, 60s retro drive-in, where you park your car and a waitress brings your food right to you! Who doesn't love curbside Cokes, peanut butter milkshakes, cheeseburgers, chuckwagons, biscuits and gravy, grilled cheese, fries, and banana splits?
Tip: Don't expect to be eating light here; the burgers and shakes are great, but the deep-friend mac and cheese bites are out of this world.
If you're looking to add a little something extreme to your offbeat Knoxville adventure, why not jump out of a plane? Skydive Smoky Mountains is a tandem skydiving experience over (you guessed it) the Smoky Mountains! Don't worry if you've never skydived before, that's what the knowledgeable instructors are for! And when your lesson is over, you'll be strapped to an expert and flung out of a plane! How's that for fun?
Tip: Fear not, the employees really are some of the best, and you'll leave having had an adventure you'll never forget!
There's nothing particularly offbeat about the Women's Basketball Hall of Fame: it's what's outside that's strange. Swooshing into a basket outside the building's main entrance is the world's largest basketball, looming down over visitors. The ball, which is over 30 feet tall, weighs in at an astounding 10 tons, and has exactly 96,000 dimples. Not even Shaq could palm that ball!
Tip: If you're a basketball fan, you're going to have a blast, regardless of whether or not you follow the women's league. Tickets will only set you back $7.95.
Located at the heart of the World's Fair Park & Festival, the Sunsphere looks like something right out of The Never Ending Story. The park staple is also home to Ultra Lounge, one of the city's most luxurious restaurants and bars. Oh yeah, and you'll also get one spectacular view of the city from 265 feet up.
Tip: If you'd rather skip the grub, head to the 4th level to see the 360-degree observation deck.
Homemade BBQ that puts your Granny to shame, retro shopping, and skydiving... there's no doubt about it; Knoxville holds its own when it comes to offbeat adventures.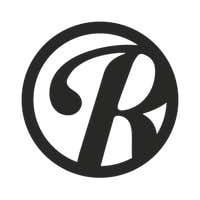 Roadtrippers helps you find the most epic destinations and detours—from roadside attractions to natural wonders and beyond.