No matter where you set up your gear, a camping trip is a great way to make memories. Watching the sun set, cooking dinner and s'mores around a fire, falling asleep to the crickets chirping... it's a magical experience. Even if things don't go exactly as planned, an overnight adventure in the great outdoors is bound to be an experience you won't soon forget!
No matter where you choose to set up camp across America and its many landscapes, it's hard to go wrong. Pick a park, gear up, and get ready for a trip that you'll remember for years to come!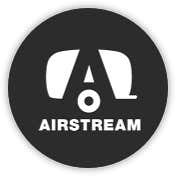 Airstream is on the road! Join us and explore of our community's favorite road trips and amazing places below.