It's not hard to find offbeat attractions in the Big Easy... New Orleans is the home of weird- literally! Fuel up on gumbo and cafe au laits (and maybe a sazerac or two) and let the good times roll with the very best of New Orleans truly offbeat attractions.
Add one of these places to your itinerary and there's no doubt your offbeat trip to New Orleans will be successfully weird!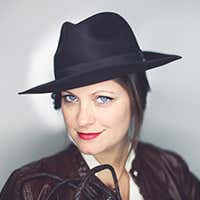 Roadtrippers co-founder. When I grow up I'm going to be Indiana Jones or a professional pizza tester. Current Status: Mom to Bruce and Nina.