Cutting through the rolling hills of horse country, the stretch of I-65 from Louisville to Nashville offers great natural features, good southern eats, fascinating history, and, of course, a nip or two of Kentucky Bourbon (seriously take a detour to check out the Bourbon Trail)- all just a step or two off the highway.
Whether you're starting or ending your I-65 trip in Louisville, it's worth stopping off to explore. Pick up a bourbon trail tour in Louisville (Mint Juelp Tours offers a good one) or explore the non-alcoholic side of the region at the Louisville Slugger Museum, the Kentucky Museum of Art and Craft, or by picking up a souvenir at Joy Ley Antiques, or with Texas-style grub at Silver Dollar.
4400 Paralee Dr, Louisville, KY, US
While still in the Louisville area, take a quick detour off I-65 over to the edge of the city to one of the most awesome and terrifying places in America: the Waverly Hills Sanatorium. Once a massive sanatorium, treating over 400 patients, today it is one of the most famous ghost-hunting destinations in the world. They offer private and public paranormal tours, so if you feel like getting the bejeezus scared out of you, plan to make a stop here on your trip to or from Louisville. According to Waverly Hills, "there is Paranormal Activity happening here on a regular basis. Even though you many not always easily see it, hear it, feel it, or smell it… when you do, you know it." Schedule your paranormal tour and see if you have an "experience"…
Once outside of Louisville and back on I-65, you'll cruise for about a half hour until you hop off the highway for your next stop.
526 Happy Hollow Road, Shepherdsville, KY, US
Over the past few years, Kentucky Bourbon has exploded in popularity, and trips like the Bourbon Trail have become popular vacations. If you're cruising up/down I-65, however, you probably don't have time to take a bourbon tour through Kentucky. You do have time to stop at America's most recognized bourbon brand: Jim Beam. Here you can learn all about the process of making a darn good bourbon.
After a sip or two (and an enlightening bourbon tour) at Jim Beam's Stillhouse, you're back on the highway for just 10 minutes or so until your next stop in Elizabethtown, KY…
1100 N Dixie Hwy, Elizabethtown, KY, US
If you're an old car lover, you'll enjoy a quick stop here. The museum, owned and operated by the Swope Family of Dealerships, is completely free and features cars from the early 1900s to the 1960s. Who doesn't love a fun, free attraction?
216 E Main St, Glendale, KY, US
No trip through Kentucky would be complete with a good ol' country-style meal, and The Whistle Stop in the tiny town of Glendale, KY can give you exactly that. With popular comfort food items like fried green tomatoes, fried chicken, meatloaf, and roast beef, almost all made from scratch, a lunch or dinner here will surely leave you full and happy. Save room for their desserts, though... Southern Living has raved about them on multiple occasions.
3700 L N Turnpike Rd, Horse Cave, KY, US
One of Kentucky's coolest attractions is just off I-65: Mammoth Cave National Park. Even if you're just passing through, there's plenty to do here. For example, Kentucky Down Under is nearby: where else in Kentucky can you hand-feed a colorful lorikeet or meet a real, live kangaroo?
711 Mammoth Cave Rd, Cave City, KY, US
If your kid (or you) is always digging holes in the yard or watching Jurassic Park on repeat, they will love Dinosaur World! Take a step back in time along I-65 in Cave City, KY. See over 150 life size dinosaurs and even Mammoths! Dig for fossils at the Fossil Dig. Pan for real minerals and gems at the Dino Gem Excavation. And imagine what it was like when these majestic beasts ruled the Earth!
Not only is Mammoth Cave a totally epic National Park right off the route, but it's also the longest system of caves in the world. Whether you take one of the ranger-guided tours or poke around the visitor center to learn all about this impressive natural wonder, it's worth visiting and crossing off your bucket list!
350 Corvette Dr, Bowling Green, KY, US
The infamous sinkhole has been filled in, but you can still see some of the poor Corvettes fished out from its depths. In addition to the sinkhole sideshow, the National Corvette Museum itself is a wonderful place for anyone with an interest in cars. If you have time, you can also tour the GM Corvette Assembly Plant across the street for a mere $7.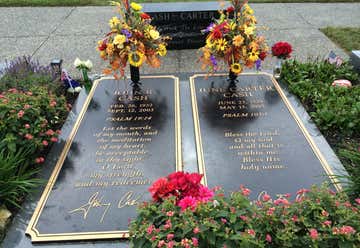 353 Johnny Cash Parkway, Hendersonville, TN, US
Make a quick stop here to pay your respects to the Man in Black. Near the middle of the cemetery you'll find the final resting places for Johnny Cash & June Carter. They're not the only big country stars here, though. Several members of the Carter family, including Mother Maybelle, are laid to rest here along with Johnny Cash's long time guitarist, Luther Perkins. After stopping here, you'll be in the mood to listen to some Johnny Cash as you cruise down I-65.
4580 Rachels Ln, Nashville, TN, US
As you inch toward Nashville, make one last stop before hitting Music Row: The Hermitage. The former home of notorious US President Andrew Jackson, this former plantation is a scenic place to stretch your legs and dip your toes in Tennessee history before rolling into Nashville.
Finally, you've reached Nashville! Of course, I-65 doesn't stop here, but there are so many attractions and things to do in Nashville that you should spend a day or two here exploring, if you can. From the full-scale Parthenon replica and the lush greenery of Shelby Park to the Country Music Hall of Fame and the live music venues up and dow Broadway, there's loads to see and do. Plus, it features some of the best dining in the region: Prince's Hot Chicken, Jack's BBQ, Rolf and Daughters, and more serve up delicious grub for any palate. As for hotels in Nashville, Union Station is in a breathtaking, old rail station, the Hermitage Hotel drips Southern charm, and the Gaylord Opryland Resort is so massive, it's something else entirely!
As I-65 winds its way South, there are tons of ways to make the drive fun. And, since cities along the way, like Louisville and Nashville in particular, have such distinctly individual personalities, take the time to experience as much as you can along the way!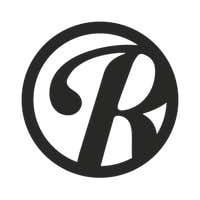 Roadtrippers helps you find the most epic destinations and detours—from roadside attractions to natural wonders and beyond.