With its diverse landscape, offering both vast deserts and expansive mountains, New Mexico is one of the ultimate destinations for trips in the RV. Whether you're trucking down Route 66 in search of classic road trip stops, observing debris from crashed spacecraft, or diving into the most incredibly blue swimming holes you've ever laid eyes on, this trip will show you firsthand why they call New Mexico the Land of Enchantment, and you can take it all in from the comfort of your RV!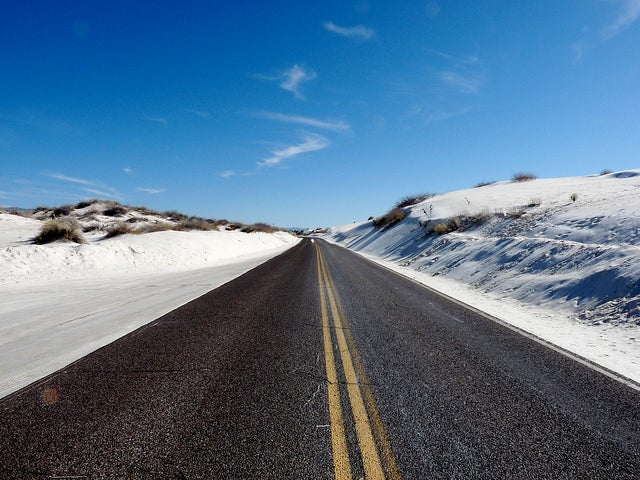 With stunning natural wonders, quirky roadside attractions, and some of the best food in the nation, the Land of Enchantment is practically built for the Great American Road Trip. What are you waiting for? Load up the RV and hit the road!
Behind the Yellow Sign at KOA, we combine the great outdoors with great service. We offer modern sites, facilities and amenities designed to meet the needs of every kind of camper. And with 500+ campgrounds across North America, it's easy to find an amazing place for camping fun!