There's a reason that bourbon is historically produced in Kentucky (even though legally it can come from anywhere in the US): the limestone filtered water and locally-grown grains just plain taste better, and the fact that the region has, for most of history, made most of America's bourbon, means that the people there have a deep passion for it, and they also have old-school, time-tested recipes, too. Whether you're a bourbon snob, or you just like drinking, the Kentucky Bourbon Trail is a must-visit.
Even the most enthusiastic bourbon-lover can't just barrel through and sample bourbon at 9 places all in a rush. You won't be able to fully appreciate every sip if you don't take a break to clear your mind and your palate! Luckily, there's lots to do (and eat) in Kentucky while traveling from distillery to distillery (or rather, from sample of bourbon to sample of bourbon). Eating is important, of course, and luckily, there are tons of local restaurants where you can get a great meal to soak up some of the liquor. Plan to spend at least 2-3 days traveling along the Bourbon Trail, and stop off at some of the many charming Kentucky towns along the route.
The best time of year for a road trip down the Bourbon Trail: Summer is high season along the trail, so you'll have more crowds to contend with, and hotels will be slightly more expensive. A beautiful time of year, however, is mid-September to late-October. You'll avoid most crowds, enjoy off-season hotel prices, and the scenery along Kentucky's rural roads is unsurpassed in autumn. From beautiful fall foliage, to pumpkin patches and farm cider, this is the best time to experience the Bourbon Trail.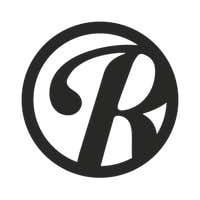 Roadtrippers helps you find the most epic destinations and detours—from roadside attractions to natural wonders and beyond.