Looking for an offbeat (but still heartfelt!) date idea? You could buy a classic heart-shaped box of chocolate...or you could always go check out an actual human heart! Whether you've already got a sweetheart or you've just had your heart ripped out, thrown on the ground and mercilessly trampled, hopefully these real-life organs will be more heartwarming than heart attack-inducing.
These guys have human hearts for days! The Mutter Museum is known for having the quirkiest and most offbeat collection of medical oddities in the country. It's definitely not for the faint of heart (one of their most popular attractions is a massive, 9-foot-long human colon from a man who worked in a sideshow), but if you can stomach the exhibits, you should head down to the lower level and see what they've got in the way of human hearts. Some are still inside the bodies that they belong to, and others are preserved and displayed on their own, but the curator Anna Dhody suggests one particular one that's been injected with red dye to highlight the blood vessels (since a normal human heart is naturally, as she puts it, "not very pretty"). It was actually featured on the cover of National Geographic, so you know it's a super photogenic specimen.
There's no better time to visit the hearts at the National Museum of Health and Medicine than February, for Valentine's! They have an additional display of the vital organ in honor of Heart Health Month (love is an essential part of heart health, in my opinion at least). They've also got other human hearts in their display on the cardiovascular system, including some plastinated and dissected specimens, as well as some that have suffered heart attacks and sustained gunshot wounds. Poor, broken hearts.
There are tons of romantic things to do in Las Vegas, but none more out-there than the permanent Bodies Exhibition at the Luxor Hotel and Casino. You can see all kinds of freestanding hearts (and other stuff) at this controversial exhibit, and then you can end the night by grabbing a drink and some dinner at one of the many bars or restaurants inside the casino. Y'know, just in case your date isn't totally on board with the whole "human heart" aspect of the evening.
Ok, so the Dittrick Museum of Medical History doesn't have any pathological specimens (read: actual human body parts) but if you've ever been accused of being heartless you can check out their 1950's-era Kay-Cross oxygenator, which was used to take the place of both and heart and the lungs during surgery, among other medical tools used to check on hearts and keep them healthy. Also, maybe something you might need if you're spending Valentine's Day with a broken heart...
We don't want to end this article on a sad note, talking about broken hearts and all! You can also grab your date and take them to The Franklin Institute Science Museum to get a better idea of the workings of the human heart-- by exploring a 5,000 square-foot walk-though replica (to put that in perspective, it's about the right size heart for someone as big as the Statue of Liberty). Whether you want to crawl through an artery or check out a video of open heart surgery (!!!), you'll learn tons about this vital organ... but, of course, you'll have to rely on your Valentine to teach you about your heart in the romantic sense!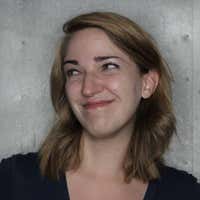 Just a Civil War beard enthusiast, writer at Roadtrippers, and aspiring astronaut reaching for the stars.