'Tis the season for tricks and treats and spooky creeps. Here's the rundown of the scariest places in the Northeast to get your fright on this October.
The Bates Motel & Haunted Hayride was voted the #1 haunted attraction in America by the Travel Channel. It takes horror haunts to the next level by giving scare-goers a taste of Hollywood-style designs of the gory, gruesome and grotesque variety. In addition, there's loads of high-tech special effects.
So, be prepared for an immersive, frightening experience. In fact, the proprietors recommend that children under 8 not attend, or people that have heart conditions. Priding itself on realism, it's guaranteed to strike fear in even the most experienced, hardened haunted house fan. I'm talking levitating spirits, floor boards that move on their own, pictures following you, and a slew of scary characters whose sole job is to give you nightmares for a month.
Blackout Haunted House is New York City's premier haunted house and they mean business. No one under 18 is allowed in. Also, you MUST walk through the house of horror all alone. Like, by yourself. No walking with your boyfriend and holding his hand or using your buddy's shoulder to guide you through while you close your eyes in terror.
The New York Times calls it "the extreme theater event of the year," and the "New York Post" declares it "the scariest haunted house is new york city". Prepare to feel uncomfortable, and I recommend bringing a diaper. You'll probably need it.
What's cool about "Fear at Fort Adams State Park" is that 100% of the proceeds directly benefit The Fort Adams Trust, which goes towards restoration and maintenance of the historic fort. There are several spooky attractions that are sure to make you scream.
The Tunnels of Terror are full of ghouls and monsters, and with the use of strobe lights, dense fog and sudden, loud and scary noises, it's not recommended for children. However, exploring the ruins of the Officers Quarters are relatively more low-key and un-guided. There's even a Halloween Carnival Midway that has lots of fun games.
attendees consider Factory of Terror one of New England's best haunted house attractions. There's a 4D blackout attraction, where you confront the corpses of the 1856 Factory massacre, you enter Phobia Mayhem: "All Factory departments within were officially deemed horrific and haunted by the city on October 13, 1856. In 1996 the City allowed a group of renowned paranormal experts to enter this massive Factory.
Their paranormal expertise confirmed a high intensity of paranormal activity. This disturbing haunted activity was, and continues to this day, so intense that they referred to this Factory in their report, as the Factory of Terror." The indoor haunted house is not just spooky, it's also hands-on, as in actors will literally rip your head off. Not really, but the horror actors are pretty intense so you're advised to enter at your own risk. If you're pregnant or have a heart disease you are strongly advised not to attend.
Nightmare New England is 6 years old this year and in just a short amount of time has become one of the most infamous and scariest haunted attractions in New England. Nightmare New England and Spookyworld joined forces to create this frightening haunted destination.
There are five haunted attractions, including the Monster Midway. Plus, of course plenty of live entertainment.
Nightmare Vermont is an interactive haunted house that has "cinema-level visual effects" as well as a wide array of spooky characters. This haunted house attraction is put on by the South Burlington Rotary, it's recommended that only people 13 years and older attend because "there are scary moments, blood, mayhem, and adult language." However, they also state that it's not "a gross-out slasher event", it's more of a fun show. It's also a haunted house with a heart, as proceeds go to benefit the community.
Fright at the Fort is a bug-themed, plague-stricken horror adventure. It runs October 17th, 18th, 24th, 25th, and 31st from 5:30PM to 9PM. Admission is $10 a person and just $5 for anyone under 12. Though you better be sure your under-12-year-old can handle the spooks. There will be lots of creepy crawlies.
What makes this attractions so rad is that it takes place in a 19th century granite military fort.
Haunted Overload has been voted one of America's top 13 haunted attractions. They boast monsters that tower over 34 feet and the location on an actual working farm is a fantastic (or freaktastic) venue. The set design aims to rival Hollywood's big monster blockbusters. The props are also proudly one-of-a-kind, and created by the founder of Haunted Overload, Eric Lowther.
Every year the Halloween experience gets bigger and scarier. What makes this attraction stand out though is that it's also open during the daytime. So, you can bring the little ones to walk around the pumpkins and see the spooky sets without fear of an axe-murdering-hillbilly-zombie-psychopath chasing after you.
Salem's Chambers of Terror has a gripe with Halloween, they think it's grown weak. So, they've taken it upon themselves to bring scary back: "A once terrifying celebration of all things creepy and ghoulish has been reduced to a shadow of it's former self. NO LONGER." This is an actor-driven horror experience featuring "live ghouls and monsters", none of that fake shit. Oh, and there's also a very evil clown.
Terror in Rhode Island in Cranston actually includes three immersive horror experiences that will leave you frightened and probably screaming for your mom. There's the 3-D Festival of Fear, which is an "adventure of disturbing proportions filled with eye popping artwork and freakish creatures."
The Devil's Playground is an outdoor walk through a cemetery full of the evil undead. And Darkness Falls is a haunted house that you walk through with only a glowstick to light your way. In addition there's food, games, and music, so plan on spending the whole night.
This is the 10th season of the Dark Manor Haunted House, voted Connecticut's scariest haunted house attraction. There are two floors of chainsaw-wielding freaks running around the manor, undead graveyard-bound zombies and even a haunted village.
Loads of theatrics, special effects and horror performers. You will literally poop yourself. Probably. Maybe. I don't know. But, it looks frightening!
Killers: A Nightmare Haunted House is one of New York's most iconic and horrifying haunted house attractions. It's now entering it's 11th season and promises to be scarier than ever. This year the theme is New York's legends of darkness, in which they'll explore the horror stories and urban legends of the NYC. Covering such topics as the legend of Cropsey, in addition to "gargoyles, alligators in the subways and to new legends of the super rats created by Hurricane Sandy, NIGHTMARE: NEW YORK reminds New Yorkers and beyond that some of the greatest nightmares are in your own backyard."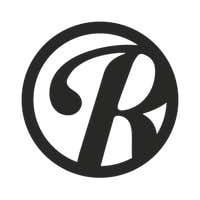 Roadtrippers helps you find the most epic destinations and detours—from roadside attractions to natural wonders and beyond.