Old filling stations across America are being reborn as restaurants, offering food instead of oil changes. And these gas-stations-turned-restaurants don't just serve any food; some are appealing to the most discerning road foodies. So, feast your eyes (and stomachs) on these incredible converted gas station restaurants.
The menu at the Standard Diner features classic diner food, but standard it ain't. Each old-school dish has a unique twist, such as their biscuits and gravy with green chile sausage or a grilled cheese with cheddar, Gruyère, smoked pork belly, and jalapeño-tomatillo jam. The interior gives off a hip, vintage vibe, while the exterior is a perfect backdrop for photos. It's unlike any other diner along Route 66, yet its retro vibes mesh perfectly with the Mother Road's aesthetic.
Bet you've never seen a red Sinclair station! Well, a red former Sinclair Station. The restaurant owners of Genessee Royale Bistro opted for a bright red exterior over the traditional white & green when they repurposed this Kansas City, MO gas station. Southern to the core, this bistro slings rib-sticking food such as chicken and biscuits and NOLA-style po' boys. Want something on the healthier side? Opt for the quinoa pancakes. Whatever you order, it's gonna be tasty.
Originally a 1930s Standard Oil filling station, this charming building now houses Olio, which still features the original porcelain bricks, garage door, and windows. It also offers a menu full of great wines and scrumptious Mediterranean dishes. Their ham and cheese sandwich is a far cry from the premade grub you find at most gas stations! Connected to Olio, you'll find Elaia, which occupies a restored 1890s home and serves up delicious fare in a more formal setting.
Wood-fired pizza and craft beers make for a winning combination, but Garage Bar in Louisville's East Market neighborhood takes it to the next level by serving these favorites up in an amazing old service station. Ironically, the address used to house a saloon in the early 1900s, so Garage Bar has brought 700 East Market back to its roots, and that's definitely worth toasting. Plates of food to share, picnic-table seating, and ping-pong tables out front make this a great place to mingle and socialize. Plus, the wrecked cars out front are attention grabbing and pic worthy!
A Pierce service station became the perfect spot for one of Chicago's trendiest little taco joints. Big Star, in the cool Wicker Park neighborhood, honors the Southwest while still keeping its Windy City charm, so if you've been longing for bourbon (or tequila, or whiskey), tacos, and some honky-tonk-style fun, Big Star is the right place for you.
A 1940s Gulf Oil service station-turned-Sunoco-turned Chrysler dealership became the perfect location for the most unique dining experience in Northville, Michigan. While most converted gas station restaurants tend to be on the smaller side, Garage Grill and Fuel Bar boasts enough space to offer an 80-person private dining room complete with a view of a restored Ford Model A. The food is as classic as the building: Here you'll get burgers, pizzas, and handmade breads. Really feeling the vibes? Order the "John Deere" pizza!
This gas station that serviced the Hummelstown, Pennsylvania, area was actually converted into an eatery many years ago and functioned as an Italian restaurant for decades. Today, however, the Gas Station Kitchen & Bar is the area's premier gastropub. Pro tip: Order the Gas Station hot dogs. Don't worry, they haven't been on a roller all day; plus, they come with spicy mustard, pickles, bacon, Vermont cheddar, green onions, coleslaw, and chiles.
If you like pie and nostalgia, this bakery that was a former Esso filling station might be your heaven. Don't take our word for it, though. Their popularity with local Virginians has led to the Red Truck Bakery being named Best Bakery, Best Locally-Owned Coffee House, Best Breakfast Place, and Best Place for Sandwiches in ALL of northern Virginia. The building retains much of its original filling station hardware, including the garage door. It's the perfect place to satisfy your sweet tooth. If you're feeling adventurous, try the chocolate moonshine cake!
Once an Exxon station, Rutledge Cab Company is now one of the coolest dining spots in all of Charleston, SC thanks to a gorgeous wood decor with a perfect Ford Edsel wall decal pulling the place together. The Southern comfort food is just as great as the building! Rutledge Cab Co. also features the only indoor charcoal grill in town and a breakfast menu that's offered all-day long. Enjoy your chargrilled food or brunch inside, or venture outside to enjoy the patio.
With a motto of, "eat happy," Cowbell is a New Orleans filling station-turned-eatery that serves up handmade and simple yet delicious meals with a side of Southern sass. Try the "locally world famous Cowbell burger", and make sure to order a side of mac & cheese... the menu says that "if you don't get it, everyone will shun you. Fact."
"Petrol" might be a slightly fancier name for "gas," but the food at Petrol Station, a former filling station is definitely not pretentious. Huge messy burgers, flavored French fries, and a massive rotating list of craft beers (plus one of the best patios in the city) make this laid back place a great choice for an all-day hangout.
If you run out of gas near one of these former filling stations, you'll probably be out of luck, but at the very least, you can fill up on cool retro atmosphere and incredibly delicious grub!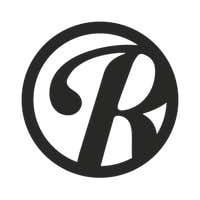 Roadtrippers helps you find the most epic destinations and detours—from roadside attractions to natural wonders and beyond.