People tend to think of hostels as a necessity. They're a place you spend as little time as possible while waiting for the main attraction: exploring the city. However, all hostels are not created equal; some are actually really quite outstanding! Here's a list of the best US hostels that are worth the trip alone:
The interior decoration is enough to earn this San Diego hostel a spot on the list, but the all-you-can-eat pancake breakfasts, planned bar crawls and day trips, budget-friendly dinners, location in the cool Gaslamp District of San Diego, superior sleeping arrangements and super-helpful staff make this one of America's best!
One of the best bars in Austin also happens to be one of the best hostels in the country. Firehouse Lounge and Hostel really is in a converted firehouse, and it does an amazing job of fostering a social and friendly atmosphere. Deluxe and economy dorms and private rooms provide loads of options, the killer location near tons of other bars, and the food and beverage options and live music at the lounge make this the perfect spot to immerse yourself in all the cool quirkiness Austin has to offer.
The Freehand Miami Hostel has all the trappings of a swanky boutique hotel, right down to the old, art deco building, but the sleeping options and price are pure hostel. They actually sometimes refer to themselves as a "posh-tel" instead! The beautifully furnished rooms range from your hostel-standard quads and super 8's (which are the cheapest options at around $30-$40 a night) to private rooms and bungalows, which give you the feel of staying at a hostel where you can mingle with other adventurers, but with the privacy of your own room, complete with a king-sized bed. Their restaurant attracts even the snobbiest local foodies, and the bar is regarded as one of the best in town. Plus... they have super fun events, and the pool area is to die for.
There's never a dull night at this hostel! From free drinks to tickets to awesome events to unique walking tours, this place has you covered. The accommodations are top-notch as well!
If your idea of a hostel is a grungy and out-of-date dorm-room type setup, then let the Green Tortoise prove you wrong! A former historic hotel, this hostel has been remodeled to keep its guests comfortable with modern amenities (can you say semi-private Mediterranean tile bathrooms?)
The Freehand Chicago is, naturally, run by the people who do the Freehand Miami, so you get the killer bar and coffee shop, but it's located in a refurbished 1927 hotel in Chicago's cool River North neighborhood. The communal kitchen, chic and comfy shared rooms, and killer location make this a super option for exploring Chicago in style.
Just because it's the second largest hostel in America doesn't mean that quality has been compromised; they have free wi-fi, free continental breakfasts, planned activities/guided tours, laundry facilities, a great location- plus over 500 beds!
Colorado and backpacking go together like peas and carrots, and Hostel Fish is a haven for backpackers passing through Denver. In addition to looking gorgeous, the shared bunk rooms and private rooms are super reasonably priced. Plus there's free wifi and charging stations at every bed! Their "neo-urban" mindset really colors everything about this place. Oh, and definitely take them up on one of their group pub crawls... Denver's bar scene is incredible.
Located right near the beach, this airy and spacious hostel is perfect for a relaxing trip. The rooms are luxurious by hostel standards, and staying here will also get you some special food and travel deals as well. Score!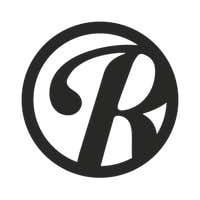 Roadtrippers helps you find the most epic destinations and detours—from roadside attractions to natural wonders and beyond.