I made this trip in 2015, favoring stops for great food, natural beauty, and oddball Americana. Butte is the hometown of Evel Knievel, and hosts Evel Days every July where daredevils from around the world display their skills.
Start your trip in fabulous Portland Oregon, eating capital of the west.
4950 NE 14th Ave, Portland, OR, US
The best schnitzel, with the best coleslaw can be found here. The secret to the coleslaw is Martin's Swiss Dressing, which they will sell you a bottle of to take on your roadtrip. Do it.
2039 NE Alberta St, Portland, OR, US
Do you want to feel like you are starring in a Wes Anderson movie while you eat? This place can make that happen.
5736 NE 33rd Ave, Portland, OR, US
You get to sleep in converted classrooms, drink beer in the movie theater, and sit around a fire in the courtyard while people bring you food. Not too shabby.
Latourell Falls, Oregon, United States
Multnomah Falls is the big famous waterfall, and it DOES have a nacho bar, but really, Latourell Falls is my favorite. Park down the hill at the picnic shelter for the most dramatic reveal of the falls.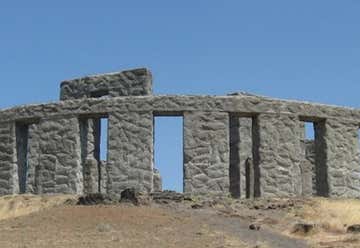 Stonehenge Dr., Maryhill, WA, US
It's Stonehenge that you get to touch. And you don't have to fly all the way to boring old England to do it. It really gets windy up here, and that's why it is also a windsurfing destination.
207 E Sherman Ave, ID, US
Cool old burger joint. You are supposed to eat a burger on a road trip, and this is a jolly place to do it.
Coeur D Alene, Idaho, United States
Coeur d'Alene is fun! McEuen park downtown is a suprise hit, and a necessary stop if anyone in your group is under 12. The summer free music series guarantees entertainment most nights.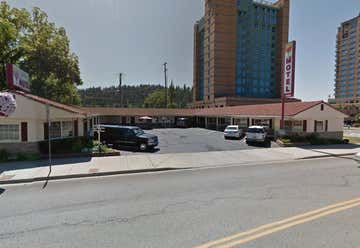 718 E Sherman Ave, Coeur d'Alene, ID, US
Totally cool motor inn. Charmingly, all rooms have themed decor, and I got the Victorian Room, which was pretty fab. You can walk downtown easily from this place, and the prices are very reasonable.
2004 W Sussex Ave, Missoula, MT, US
Homemade pastys, and you can also get a pork chop sandwich here- Montana's famous sandwich!
Philipsburg, Montana, United States
Did you know that there are sapphire mines in Montana? I didn't. In Philipsburg, you can learn all about it, and even try your hand at mining.
15 W Park St, Butte, MT, US
This place is frozen in time in the best possible way. Get the pork chop sandwich because I told you to, and because you are going to need lots of fuel to see all that Butte has to offer.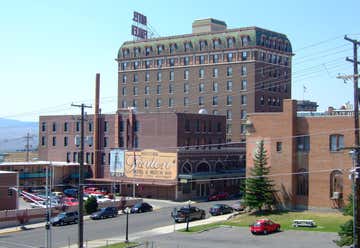 100 East Broadway Street, Butte, MT, US
This hotel in the heart of historic Butte and has a dazzling lobby.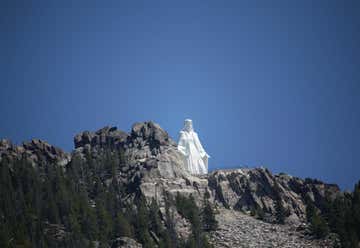 3100 Harrison Ave, Butte, MT, US
Butte, Montana, United States
Butte is the hometown of Evel Knievel, and the city adores him. The Gamer's restaurant front window even featured an art exhibit by Evel's painting instructor, Jack Ferriter. Butte is also the birthplace of Keno, and gambling has always been popular here.
Butte also has a well preserved old town, with a rich history in mining, and independant thinking. Traditionally the bars never close in Butte, to accommodate the miner's shift schedules. On opening day, bar owners would flush the key to the front door down the toilet.
One fabulous place to eat in Butte is at the Chicken Shack, which is out at the KOA campground. Funky and delicious, they also have fish and chips, and pastas. If you stay at the campground, they will lend you a pan at the front desk so you can pan for gold.
Food in Butte is hearty and varied. The Pekin Noodle Bar is the oldest Chinese restaurant in the USA! A local speciality is the pork chop sandwich, done very well at Gamer's Cafe, and many other places around town.
Have a great trip, and plan to spend at least two or three days in Butte- it's a blast!