You know what they say in Delaware... "It ain't over till it's Dover!" Okay, maybe nobody actually says that, but the capital city of the First State is still a really cool place to spend a day exploring. Monsters, racing, beer, history, and more can be found here... if you know where to look, that is!
If you're into history, then take a tour of Delaware's Legislative Hall. Everyone is super friendly, and you can join a guided tour, or simply check out the regal decor and fancy paintings that adorn the hall: the secretarial staff is more than willing to answer questions, and if the legislature is in session, you can meet the representatives.
If you feel the need for speed, then you'll want to stop at the Dover International Speedway. If there's a race going on, grab tickets. If not, you can book the NASCAR racing experience and take a spin on the track for yourself! If you're not quite ready for that, then you can at least check out the Monster Monument... more on that below!
Bring things back down a notch after that full-throttle trip to the speedway with a stop at the Delaware Agricultural Museum and Village. The state is known for its farms, so take a trip back in time by checking out their collection of equipment and artifacts from the past, both recent and distant. They're also incredibly passionate about agriculture, so you'll leave with a whole new perspective on where food comes from!
Miles the Monster is the mascot for the Dover International Speedway, since the track's nickname is the Monster Mile. Miles is 46 feet tall, weighs 40k pounds, and holds a life-sized stock car in his fist. The base of the beast is dedicated to the winners at the track, so it's a good history lesson as well as a photo op!
Eat like a local at the beloved Frankfurt Bakery and Deli. Their homemade bread makes for incredible sandwiches at the no-frills, totally solid deli, and once you catch a glimpse of the bakery case, you'll want to save room for dessert. German and Italian goodies like almond horns, elephant ears, cheesecake, cannoli, and more are too tempting to resist.
The First State Heritage Park is unlike any other historic park you've ever seen because it's an "urban park without boundaries." Encompassing historic houses, museums, sites, and more, it's dedicated to the unique story of the first state. Stop by the First State Heritage Park Welcome Center and Galleries to get an overview of the attractions and for some great background on what makes the first state so cool.
Even if you don't know a ton about aerospace history, you'll still probably get a kick out of the Air Mobility Command Museum. 30 aircraft, military exhibits, the control tower, various simulators, and the commemoration park all combine to tell the story of how we took to the skies.
There's also the Johnson Victrola Museum, dedicated to a fascinating little niche in history. Delaware native Eldridge R. Johnson founded the Victor Talking Machine Company, which produced the Victrola, a phonograph, and phonograph records, building it into a veritable empire of talking machines!
The people of Delaware actually drink a ton of beer. Dogfish Head is a favorite, but go off the beaten path and check out another craft brewery like Fordham Brewing. Their cute pin-up designs and fun flavors (cherry lagers, grapefruit pales, espresso stouts and more... plus most of their brews are heavy hitters at 8+% ABV) make a trip here a good time. Tour the brewery, sample what you can, and enjoy yourself!
Another unexpectedly cool bit of Dover history can be found at the John Dickinson Plantation. Dickinson was a signer of the Constitution, and it's incredible to think about the fact that this home/tobacco plantation was in the Dickinson family from the 1740s until the 1930s! Today, it's a museum dedicated to the life of John, and takes a look at life in the 18th century, right as America was declaring independence!
Whether you like music history, military history, motorsports, or you just want a cupcake and a beer, Dover is a great hidden gem of a city that's worth taking a day to explore!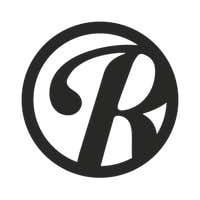 The best of Roadtrippers—hand picked by our team