Traveling to St. Louis this summer? If you've already been to the Gateway Arch, the Saint Louis Zoo, and the Botanical Garden, why not turn this visit into a weirder adventure with our guide to the 5 weirdest places to visit in Mound City.
Known as one of the most haunted houses in America, Lemp Mansion has witnessed some serious tragedies since it was opened in the early 1860's.
The house was built by the Lemp family, who once ran the largest brewery empire in St. Louis. In 1901, the eldest son and heir to the dynasty, Fredrick Lemp, mysteriously died. His tragic demise marked the beginning of a string of deaths, suicides, and tragedies that spanned generations. Many of those deaths took place inside the Lemp Mansion.
Today the mansion is known for the ghostly appearance of the "Lavender Lady", a piano that unexplainably plays on its own, and glimpses of foggy apparitions. During renovations of the mansion in the 1970s, workers would regularly walk off the site, vowing never to return again thanks to the numerous eerie and unexplainable occurrences.
Today the mansion is a restaurant and inn that gives guests the chance to investigate the spirits that stuck around long after their deaths.
If you're looking for something a little less terrifying and a little more awesome, The City Museum is easily one of the coolest places to spend an entire afternoon.
It's 600,000 square-feet of funhouses, found object exhibits, playgrounds, and architectural marvels, all housed inside the former International Shoe Company... and it's 100% kid friendly.
Just outside of the city limits is the Mastodon State Historic Site, where guests can picnic in a spot that was once completely surrounded by the bones of 14,000 year-old mastodons.
Inside the Shrine of St. Joseph's is one of St. Louis' strangest stops. The Altar of Answered Prayers was created in 1866 during a massive cholera epidemic. Parishioners believed they were spared sickness due to a promise the entire church made to St. Joseph himself. To date, it's the only Vatican verified miracle to have occurred in the Midwest.
Zombie Road is a 2.3 mile stretch of railroad that is the site of one of the largest Native American burial mounds in the country. Once used by the Army during the Civil War, Zombie Road is a notoriously strange place. It might look like your average hiking trail, but at night the site comes alive with the sounds of chanting, disembodied voices, and terrifying shadowy men who stalk you along the trail.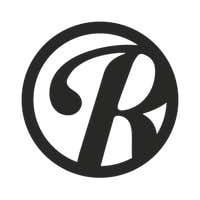 Roadtrippers helps you find the most epic destinations and detours—from roadside attractions to natural wonders and beyond.