Is there anyone who doesn't love Southern cookin'? Barbecue, biscuits, sweet potatoes, chicken, and more, all finished off with pie and washed down with a tall glass of sweet tea-- but Southern cuisine is more than just the food. It's about sitting down and taking a moment to enjoy a big ol' helping of whatever home-cooked specialty tickles your fancy. Head to one of these Alabama restaurants guaranteed to satisfy-- and don't forget your appetite!
Even though you're in Alabama, you must try the tangy Carolina-style white sauce at Saw's BBQ in Birmingham, a classic hole-in-the-wall-style smokehouse (it's a nod to the founder's roots) and the stuffed taters (which have been on the menu since the joint's previous owner was runnin' the smoker). You can't go wrong with any of the sides here either-- but be prepared to get messy; they're not joking when they say the meat is fall-off-the-bone tender!
3278 Cahaba Heights Rd, AL, US
Miss Myra's Pit Bar-B-Q is a mom-and-pop-style place that's the real deal--you can tell by the number of locals who line up for the barbecue Miss Myra's dishes up. They also serve white sauce, which is amazing mixed with the traditional red BBQ sauce on top of the juicy smoked chicken. And definitely save room for a giant helping of peanut butter pie or homemade banana pudding topped with meringue.
210 E Glenn Ave, Auburn, AL, US
There's nothing more Southern than eating a big meal on a big porch, and at Acre, you can do just that. They serve modern, updated versions of Southern staples like Brunswick stew, shrimp and grits, meatloaf, catfish, bread pudding, fried chicken and more, all made with incredibly fresh, locally-sourced ingredients.
138 Dexter Ave, Montgomery, AL, US
Next up is Chris' Hot Dog in Montgomery. This local diner must be doing something right- they've been opened for 97 years! Hank Williams was reportedly a huge fan of their dogs, which come topped with mustard, onions and kraut and slathered with their famous chili sauce (and the fact that they serve booze didn't hurt either!). He's not the only celeb to enjoy their "special dog" (which comes with two wieners in one bun)-- FDR, Truman, MLK, Jr., Rosa Parks, Elvis, Whoopi Goldberg have all stopped by for a bite to eat, so when you sit down to dig in, you'll be in great company!
Pie Lab in Greensboro is a little eatery that serves up delicious cafe classics, like chicken salad and fried green tomato bacon paninis, but you can't come to Pie Lab and not have pie! They've got sweet and savory pies, but they really nail it with their lemon pie-- it's the perfect balance of sweet and sour. And, to make things even sweeter, they're founded on the concept of positive change and donate proceeds to charity!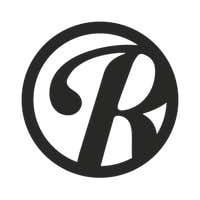 Roadtrippers helps you find the most epic destinations and detours—from roadside attractions to natural wonders and beyond.