Niagara Falls is one of the most-visited tourist attractions in both the United States and Canada, their natural beauty having turned the area into can't miss destination. But amid all the parks, high-end hotels, and award-winning restaurants, there's a weirder side to the falls. From bizarre museums, to flying saucers, to cursed caves, Niagara Falls has plenty of adventure off the beaten path.
Whether you're visiting the rock gods of wax, investigating ancient curses, or having a beer with the Founding Fathers, there's no reason not to add a little weirdness to your trip to Niagara Falls.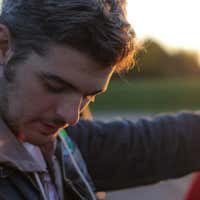 Writer and video dude for Roadtrippers, pro monster chaser with Planet Weird, curator of the fantastic & the bizarre. Let's be friends!