Gettysburg is, without a doubt, one of the most haunted places in America, if not the most haunted. You can't throw a rock in Gettysburg without hitting a haunted museum, cemetery, home, or battlefield, thanks to the site's dark and bloody history as the location of one of America's deadliest battles. Even if you don't encounter a spirit, the strange vibes from this hallowed ground are enough to chill even the most ardent skeptic to the bone.
There are plenty of haunted cities in America to explore, but none of them are quite like Gettysburg. It's sort of the Disneyland of paranormal adventures, and now you've got the scoop all the spookiest locations!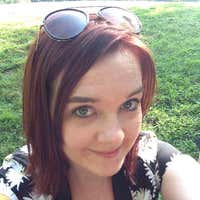 There is way too much world to explore to take a "relaxing" vacation. I want to learn and experience. I want to see the macabre, the awesome, the historical, and the important--stopping to eat all of the best food along the way.