As one of the United States' thirteen original colonies and the oldest city in Georgia, Savannah is known for its historical sights, but there's a weirder side to Garden City. If you know where to look you can hang out with pirates, drink absinthe in secret speakeasies, and chow down on alligator.
Strap in for a wild ride through Savannah's strangest road trip destinations!
Ever wondered where the pirates hung after after raids to celebrate and count their booty? You can pull up a seat at the Pirate's House Restaurant and see for yourself! Since 1753, The Pirate's House has been serving grog to the saltiest sailors of the high seas.
The restaurant has fifteen dining rooms, each with their own unique themes, so each visit is an adventure in and of itself.
Want to grab the best fried chicken in town? This is where do to do it.
Georgia's oldest standing brick fortification, Old Fort Jackson, is the perfect place to continue your descent into strange Savannah. Not only is the incredible National Historic Landmark a walk through history featuring cannon firings, soldiers, and hands-on demonstrations of era-appropriate equipment, it's also a good place to run into a ghost or two.
Admission is a measly $7 for adults ($4 for kids), which makes it a no-brainer for history buffs and ghost geeks. Plus, you can't beat the view.
Don't be deterred if you see a line out the door at Leopold's. Once you get a taste of their legendary ice cream, you'll understand why it's so popular.
Leopold's are the originators of the "Tutti Frutti" flavor, having whipped up the recipe way back in 1919, and have been serving it up from the same handmade recipe ever since. The shop has even kept the classic ice cream parlor look, right down to the vintage uniforms.
Tip: Try the banana split - it's big enough for two!
We weren't all blessed with the good fortune of growing up with homestyle Southern grub on our plates, but Mrs. Wilkes' Dining Room goes a long way to making up for it.
At Mrs. Wilkes', you're invited to a big family meal, something they take seriously. You're seated with strangers at big tables in an oversized dining room, and you're treated to a veritable feast. The table is literally covered with platters of traditional homestyle food. From fried chicken to sweet potato souffle to okra gumbo, you're guaranteed not to leave hungry. The only thing missing from the experience is a couch to take a nap on when you've had your fill.
The all-you-can-eat meals are only $22 per person, but be sure to bring cash. Just like your real family, they don't accept credit.
The Confederate House Inn might be the nicest Bed & Breakfast you'll ever stay in. This immaculate 1854 mansion took a whopping eleven years to restore to its original splendor. Imported crystal chandeliers, marble floors, and mahogany doors are just a few of the details that have turned one of Savannah's best examples of Greek revival architecture into a piece of living history. Even the guest rooms are furnished with period-authentic furniture, but don't worry, they're loaded with modern amenities too.
You might think a place like this would break the bank, but trips back in time come cheap in Savannah. Rooms here start at just $100 and include made-from-scratch breakfasts each morning!
Imagine being locked into a haunted parlor with your friends and given one hour to solve a mystery and escape before angry spirits decided to take all their past-life grievances out on you. That's the setup for Room Escape Savannah, one of the most unique experiences in the city.
With the clock ticking down, you and your group are tasked with solving a series of riddles that lead to your escape from the haunted room. Winners get bragging rights and a certificate, losers get whisked away by the ghosts.
Tip: If you don't have ten people in your group, you'll get paired with some stragglers, so load up on as many smarty-pants friends as you can, or hope for the best.
Ever spent the night in a museum?
The hotel, which is made up of 126 amazingly lavish rooms, was built in 1888 and is located in the historic Forsyth Park area of Savannah. Original owner Richard C. Kessler filled his gorgeous gothic mansion with over 400 pieces of art, including The Century of Hats exhibit.
The exhibit spans 1860 to 1960, and has been a staple at the hotel for countless years. Guests have plenty of art exhibits to explore, spas to be pampered in, and delicious restaurants to choose from… and that's without even leaving the building!
Tip: want to park the car for a day or two while you explore Savannah? The Mansion offers a complimentary shuttle to their sister hotel, the Bohemian, and by extension, the busy waterfront.
Attached to the E. Shaver Bookstore is The Tea Room, a shop that feels like you've just taken a teleporter straight to Britain.
Stocking loads of homemade tea blends and imported British snacks, The Tea Room is a place where you can actually have a real-life tea party that doesn't involve stuffed animals or Hawaiian birth certificates.
Tip: Call ahead before you visit and reserve a table where you can sample tons of crazy teas you never knew existed. The most popular? The Emperor's Bride, a tea with pineapple, citrus peel, and thistle.
If your idea of a fancy drink involves alcohol, then skip the tea and head straight to Jen's and Friends, which is basically a candy shop for adults. At this bar, martinis are the drink of choice, and they've got dozens of the craziest concoctions you've ever seen, each with an edible accompaniment.
From Rice Crispy Treat martinis, to Fruit Loop martinis, to Birthday Cake martinis, you'll satisfy your sweet tooth while getting a buzz on.
Tip: This place gets packed quickly, so come early (they open at 3PM) or factor in some extra time to make sure you grab a seat.
If there was one word to describe The Paris Market, "whimsical" would probably be it. Stepping into the quirky market is like visiting France without the hassle of international travel. Filled with eclectic treasures gathered from all around the world, the Paris Market is one place where you might want someone else to hold onto your wallet.
Tip: while the actual shop can be a bit on the pricey side, The Paris Market is worth visiting for their coffee shop alone. They've got the best Chai lattes and macarons in town.
Three words: Honey. Tasting. Bar.
Savannah Bee Company is one of the most unique shops in the city, offering hundreds of honey flavors, cosmetics, candles, food, and more. If you've never tried mead, a timeless wine made from fermented honey, you've come to the right place. They've got a bar fully stocked with every mead imaginable.
Here's a pro tip: for $5 you can sample every single mead they offer. You will get drunk.
Are you an adventurous eater? Swing by Alligator Soul for dinner, where you can dine on exotic meats like elk, duck bacon, bison steak, yak, ostrich, and alligator. For desert, try their legendary banana beignets.
Tip: It's the only restaurant like it in the city, so you'll definitely want to call ahead before visiting - they've converted lots of the locals to their adventurous dining options.
Mata Hari is an honest-to-goodness secret speakeasy. In fact, once you find the entrance, you need a key to even step foot inside, where you'll find stiff drinks, burlesque, and and an atmosphere straight out of the Great Gatsby.
You can try bribing the doorman or search Craigslist for someone with a key, but if all else fails, there's one final way to get into Savannah's most exclusive club: spend the night at one of the city's best B&Bs - Dresser Palmer House, Zeigler House, Azalea Inn or Green Palm Inn - and ask the innkeeper for a key. You're welcome.
Fun fact: it's the best place in Savannah to try absinthe for the first time.
With its massive collection of weird bits and bobs, Universe Trading Company has earned a reputation for being the "greatest store on Earth." Whether you're looking for antique furniture, wacky taxidermy, or medieval weapons, you're bound to walk out with something you never knew you needed. It's kind of like thrift shopping in a "Ripley's Believe It or Not" museum.
Tips: Bring your own flashlight with you if you really want to get a good look at things, and don't be afraid to haggle!
Normally, the last thing you want to hear after a long haul on the road is that your hotel is stuck on the past, but at Savannah, Georgia's Thunderbird Inn, the vintage-chic look is the biggest draw. Well, that and the free MoonPies. This might just be the hippest hotel in America.
When you arrive, the first thing you might notice is that the lobby smells like freshly buttered popcorn, courtesy of their movie-theater-quality popcorn machine providing an endless stream of light and fluffy snacks for guests. Speaking of snacks, the Thunderbird has given the usual stale mint the boot as the turndown treat of choice. When you arrive at your freshly-made bed, you'll find a MoonPie and a bottle of RC Cola adorning your pillow. Clearly, they take their treats seriously here. So seriously, in fact, that they offer complimentary Krispy Kreme donuts every morning to pair with your coffee.
The Thunderbird is located within walking distance of some of the hottest tourist draws in the city, but here's a tip: ask the front desk for one of their complimentary bicycles and you can burn off all those MoonPies and Krisy Kremes while you explore Savannah.
Whether you're a history buff, an adventurous eater, or a shopper with the world's most eclectic taste, Savannah has more than enough offbeat offerings to satisfy your itch for a walk on the wild side.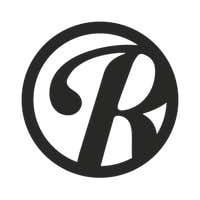 Roadtrippers helps you find the most epic destinations and detours—from roadside attractions to natural wonders and beyond.