Calle Juan Escutia Sayulita, Nay.
Culiacán, Sinaloa, Mexico
Hotel Ibis - first of all it's a new hotel located on the street new to my GPS - so it took some driving before I found the hotel. Located quite far from everything that might of been interesting to see in Culiacan. Wanted to see the drug lord cemetery! Since it seems unreal from some of the photographs that I have seen looking for places to see in Culiacan. Haven't seen anything - and not sorry about it. C. is just another big city and that is what I am starting to hate...:-( Hotel was OK. from 1-5 I would give it a 3. Food was bad - fast food type and the worst thing was COFFEE!!! Haven't tasted anything like that before. QUite a forgettable place.
via Carretera Internacional & Carretera Internacional & Carretera Internacional & Calle Field Jurado
Lomas De Miramar, Bahia Bacochibampo, SON, MX
Old charming place situated in a odd bud beautiful bay at Sea of Cortes. Food was terrible!!! Haven't had a choice and had a dinner and the breakfast and both times wished I haven't eaten anything! Wanted to come here because of the hotel which is some 80 years old (and it shows) and to be as close as possible to Tucson - my next stop.
OOOO! Wanted some adventure in my life so haven't booked any hotels in Tucson. One of the reasons was that I wasn't sure that I will drive all the way to T. There was a chance that I would have enough of driving and that would stop in Nogales! Any way, drove to T, tried two places. One was closed (who knows the reason - looked quite bad anyway, and I couldn't find the Marriott... so the closest was DAYS INN ... 350 meters from where i was parked, thinking what's next! Drove there and after asking about how secure it was and after getting a vague answer about police patrolling the area...decided that i had enough for the day! Cheep room - so do not ask me how it looked:-( Closed my eyes and vent to sleep! Breakfast was included so I took a toast and orange juice and run as fast as I could... Typical side road motel so if you like things like that - be their guest.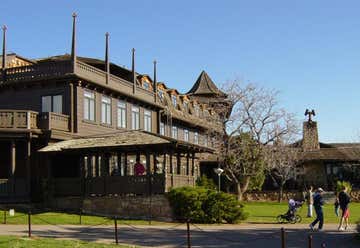 S Village Loop, Grand Canyon Village, AZ, US
FInally in the park! I am happy that I have the GPS that took me through side ways - it saved me the entrance fee of about $30.00 bucks:-) It's not about the money, just makes me happy that it happened as it did! Side road entered the park just beside the entry gate with all these people waiting to be charged and I just passed it... Maswik lodge - e! Not much to say, couple of relatively old buildings, quite simple rooms with (as usual) awful lighting! Bathroom with horribly noisy fan... And all of that for a "BIG BUCK" for a place like this. Will have to find another Days Inn to save the money spent here :-) Food!!! Food is a problem in USA at least rural areas and outskirts of the towns. Everything is a fast food, lot of grease, meet and potatoes... Maswik Lodge has a few fast food places including the Pizza "parlour"! Had to eat something - so ordered - what else "Huevos rancheros" and again it was horrible!!! Tonight, decided to go to a restaurant that is few kilometers form here hoping that I will be able to find something decent for vegetarians like me. Location of Maswik is not bad. Close to the busses in the woods so you can smell the evergreens... Grand Canyon - do not have anything to add to everything that was already said about it!
105 North Kodachrome Drive, Cannonville, UT, US
As it often happens, first looks are deceiving. Place is located some 17 miles from the Bryce Canyon not 4.6 as advertised on some of the sites. God forsaken township of Cannonville... However even though the building looks... well like it looks - Room is quite clean, bathroom is renovated and all and all - not bad! One thing! Room smell like moth balls?! Internet was a problem at first but it's working now. Not sure if I will be able to get anything for breakfast since it is Sunday and they work only from 7 to 9, where in the next village they store that I went in to - will be open only from 2pm to 4 pm?! Go figure.... Biggest problem that I am facing on this trip beside the FOOD which is awful in rural America... Fast food is everywhere, people here are doomed... Any way, gas stations are so scarce - at least on the roads that I took AND this thing with ZIP CODE when you want to fill up?! Who came with that stupid idea?! There are people from other countries visiting USA and all the beautiful places that it offers....ZIP CODE?!?! So dumb!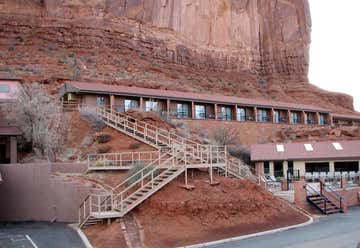 1000 Goldings Trading Post Rd, UT, US
Great Location, great staff. Food not bad. Really do not have anything bad to say and that is important!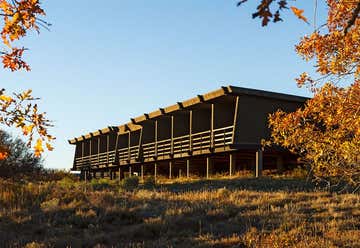 1 Naijo Hill Mesa Verde National Park, Cortez, CO, US
Highway 160, Pagosa Springs, CO, US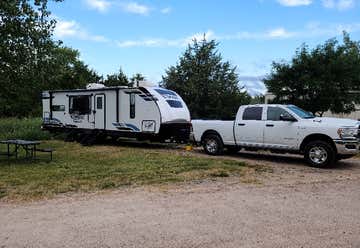 2921 Scouts Rest Ranch Rd, North Platte, NE, US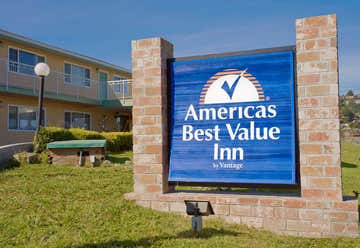 203 Southeast 7th Street, Stuart, IA, US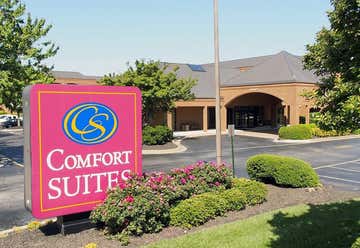 2633 W Marquette Woods Rd, Stevensville, MI, US