Today Denver doesn't look much like its former self as a Wild West cow town, but it's still an unpretentious mountain city, which seems to be why it attracts so many young, outdoorsy types. Known for its growing foodie scene, many craft breweries, and for the state's legalization of recreational marijuana (blaze it up, but make sure you know the laws first) it's a laid-back and effortlessly cool city to spend a weekend exploring. Don't forget to pack your hiking boots and a sense of adventure!
First stop if you're in the mood for a hearty Mexican meal is Casa Bonita, a famously over-the-top Mexican joint. Once you learn about what it's like inside, you'll want to stop by, just to see what it's like.
Between the all-you-can-eat buffet, the cliff diving shows, the fire-jugglers and the puppet shows, the concept of this destination restaurant is almost too ridiculous. Almost. Among the highlights of this experience (it really is more than just a restaurant) are Black Bart's Cave, a pirate-themed nook that's crowded with screaming kids, the roaming, costumed mariachi bands, an all-you-can-eat buffet of the most mediocre Mexican food you've ever had (you're coming here for the experience, not the food), free sopapillas (depending on how you feel about fried food covered in sugar, these are actually pretty delicious), an arcade, complete with skee-ball machines, a guy in a gorilla suit, fire jugglers, a puppet show theater, a gold mine AND a silver mine, a magic theater, a gift shop resplendent with tacky kitsch, and, of course, the centerpiece of the whole experience: the 30-foot indoor waterfall where they feature cliff-diving performances and skits!
Mother Nature was the architect of America's most incredible concert venue AKA Red Rocks Amphitheater, located just outside Denver. The forces of nature combined just right to make an acoustically perfect arena, formed by massive, 300-foot sandstone monoliths.
It's been a concert venue since 1906. Ironically, Red Rocks didn't hear much rock music until the 1960's. The Beatles were the first major rock 'n' roll act to grace the stage in 1964. But, rock music was actually banned from the theater between 1971 and 1976 after a riot outside the theater during a Jethro Tull concert. More mellow acts, like Sonny and Cher, Seals and Croft, John Denver and The Carpenters, were featured instead.
Red Rocks isn't just a fan favorite, artists like Jimi Hendrix, Rush, and the Grateful Dead all reportedly listed the venue among their favorites. And if the concert you've got your eye on is sold out, don't worry you can visit during the day and explore the park with a hike, check out a movie, or do some yoga here. It's just as fun and epic, promise!
Denver is, generally speaking, a pretty fit, health-conscious city, which is why restaurants like Root Down are so popular. Root Down is also popular because it's really delicious, so it's definitely worth a stop. Not everything here is vegetarian/vegan/raw (you can find seafood, short ribs, chicken and more), but definitely sample some of the less meat-focused dishes: they grow 20% of the veggies they use in their own gardens! Oh, and get a cocktail, too.
Head to the River North (RiNo) neighborhood to sample some of the best beers Denver has to offer (and believe me, there are tons). Epic Brewing, which is based out of Salt Lake City but maintains a popular taproom in Denver is a great starting point, since they've divided their beer list into the "classic" brews, which are more straightforward, and the more adventurous "elevated" and "exponential" series. Definitely sample the RiNo Pale Ale, their tribute to the neighborhood you're exploring.
Black Shirt Brewing Co does more experimental beers, like double black IPAs and dry-hopped rhubarb tart inspired ales, and makes the whole experience even cooler with a rad music theme.
Beryl's Beer Co. lovingly crafts beers that they think would appeal to Colorado citizens, barrel-aging many brews for an authentic taste. Plus, their famed 1876 ale is made entirely with ingredients from Colorado, and a portion of the proceeds go to charity. Who wouldn't want to drink to that?
With a taproom that feels like your coolest friend's living room and a rotation of beers that can please any palate, Our Mutual Friend Brewing is another prime example of why craft brewing has taken off in Denver. From goses to cream ales, they offer a good variety, so it's worth it to get a flight.
Operating since 1891, the Oxford Hotel has retained the swanky, old-school charm of the past, while providing modern amenities, making it a great option while staying in the city. The suites feature swoon-worthy clawfoot tubs and four-poster beds...and there's an onsite spa, too.
Devil's Food Bakery and Cookery is the kind of place where you'll find hipsters eating alongside old-timers...the food is just that good. The no-frills atmosphere means the emphasis is placed on what's on your plate: go for the pancakes, the shrimp and grits, a Benedict, or the drool-worthy chicken and waffles, laced with gravy and maple syrup.
Denver, with its unique location in the gorgeous Rocky Mountains, is a natural wonderland, so take full advantage of the setting with a trip to the Denver Museum of Nature and Science. With a solid docket of permanent and rotating exhibitions, an IMAX theater, a planetarium, and an unbeatable view of Denver from the 4th floor mezzanine, there's something here for everyone.
Located at a former Air Force base, this aerospace museum has a little bit of everything. From the 1960's-era F-4E Phantom to the X-Wing Fighter (yes, the kind from "Star Wars") this old hangar is filled with loads of different planes. Ask for a guided tour to get some really interesting background on everything, it's totally worth it.
The Titanic may not have been unsinkable, but socialite, philanthropist and Titanic survivor Molly Brown sure was! You'll learn that and more at the Molly Brown House Museum. Molly and her husband, J.J. Brown, were both born to poor Irish immigrants, but J.J. struck it rich in the mining industry and the couple soon became one of the wealthiest in Denver. Molly spent a lot of her time doing charity work, even helping out at a soup kitchen where the employees of her husband's mine ate. She was a first-class passenger on the Titanic, but unlike many, she spent time helping others get into lifeboats before boarding one herself. She's most famous for grabbing an oar to help row her boat to safety and for arguing against the ship's Quartermaster, who was on the lifeboat, when he refused to go back to look for survivors after the Titanic went under. The Molly Brown House Museum, where she once lived, is now a historic museum that teaches visitors about her life and what things were like in Victorian Denver.
It doesn't get any more farm-to-table than Fruition Restaurant. They own a farm just South of the city, and grow a lot of their ingredients there. The space may be rustic, but the dress is definitely not casual, and the menu will knock your socks off; veal sweetbreads with bone marrow crema, carbonara with hand-cured pork belly, devil's food cake with caramel popcorn ice cream and more are great examples of their elevated classic dishes.
Hidden in a corner bookstore and accessed through a "secret" door in a bookshelf, Williams & Graham is a modern-day speakeasy that boasts a huge menu of specialty, craft cocktails and small plates of nibbles. It's definitely a fun experience, even if there's a bit of a wait.
One of Denver's most interesting and authentic bars, The Thin Man is all about the house-infused vodka and tequila cocktails and the great crowd. It's quirky, but not pretentious ("endearingly weird" as one review said) and is just a fun place to drink the night away.
The best time of year for a 48-hour adventure in Denver: Summer, spring and fall are popular times to visit this mostly-sunny city, but if you're looking for better prices, aim for the transitional seasons. It can get pretty snowy in the winter, but with the mountains comes an abundance of snow sports, so that can be an advantage for those looking to hit the slopes.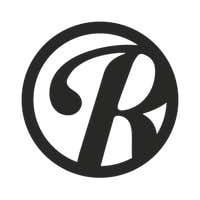 Roadtrippers helps you find the most epic destinations and detours—from roadside attractions to natural wonders and beyond.