There's something magical and mysterious about Oceano. An energy, a vibe, a culture, call it what you will, but it's definitely there. In the 1930s and 1940s, Oceano's dunes were home to a colony of Depression-era refugees drawn to the wilderness of the dunes. Called Moy Mell, it was a ragtag group of reformers, nature-lovers, artists, mystics, and hermits. Known as the Dunites, the group was content to live on the fringes of society, at the edge of the sandy wilderness. While the colony is no more, Oceano still draws in visitors from all over with its still-palpable charm. It's even drawn in Hollywood filmmakers, and the area has been featured in movies ranging from "Ten Commandments" to "Pirates of the Caribbean." As you travel around the Oceano area, you'll experience for yourself the 'je ne sais quoi' that draws people in.
Explore mile after mile of rolling, sandy hills at the Oceano Dunes State Vehicular Recreation Area. This sand dune complex is a must-stop playground for all off-highway enthusiasts. It's the only California State Park that allows vehicles to drive on the beach, so take the five-and-a-half-mile loop on your ATV or OHV. After cruising the dunes, spend the night at one of the area's many beachfront hotels and vacation rentals. A sunset over the dunes is something you don't want to miss! Plus, take advantage of the opportunity to spot unique wildlife here, or try your hand at kite surfing. There's a Whale Trail interpretive sign at the Oceano Dunes observation deck that will help you learn when and how to look for gray whales, dolphins, otters, and seals!
332 Pier Ave, Oceano, CA, US
Calling all adrenaline junkies! Steve's ATV rentals has everything you need to satisfy your need for speed. The shop has ATVs for solo riders as well as ones that fit up to six people, so there's something for everyone. The staff will even shuttle you down to the open riding area if you don't want to take your car on the dunes. Or, if you would rather sit in the passenger's seat and have more chance to enjoy the views, they offer Hummer rides through the dunes as well. Just make sure you know what time the sun is setting; all rentals must be back when the sun goes down!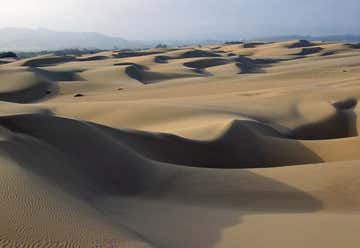 100 Pier Ave, Oceano, CA, US
If you're looking to explore California's finest dune complex on foot, make your way into the Oceano Dunes Natural Preserve. Admire the rolling, wave-like dune crests and soak up that special, creative energy that drew in the Dunites. This is also a prime spot for bird watching, wildflower spotting, and digging for rare Pismo clams (provided you have the proper gear and permits, of course). For bonus information on the Dunites, Pismo clams, the history of off-roading, the Chumash culture, and more, there's a brand-new Visitor Center for the preserve with exhibits all about Oceano.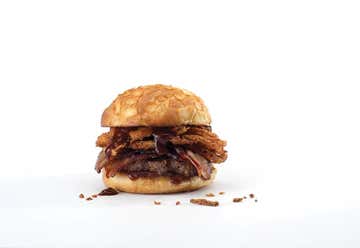 325 Pier Ave, Oceano, CA, US
There's not a better way to end a long day of Oceano sun, sand and sea than noshing on a juicy burger at Beach Burger. This tiny burger shack has the charm of a surf shop and food that'll make your mouth water. It has everything from tasty classics like an All-American cheeseburger and fish 'n chips, to creative offerings like a mushroom avocado burger and brunch burger. Fried egg on a burger? Um, yes. And don't leave without trying the pepper jack poppers (they're a fan favorite).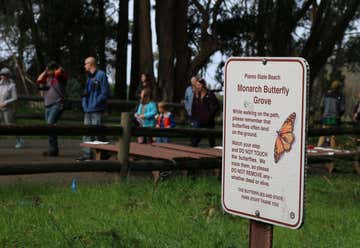 555 Pier Ave., Oceano, CA, US
Located right at the Oceano Campground, the Pismo Nature Center is the hub for literally any questions you could have about the beach. Want to know why there's so many different kinds of birds pecking around while you picnic? Or curious as to how that freshwater lagoon got there? Or maybe you're wondering how this area gets the largest populations of monarch butterflies in the U.S. Whatever your question, the answer awaits at the Pismo Nature Center.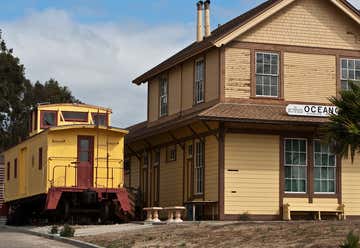 1650 Front St, Oceano, CA, US
Hop in a time machine and travel back to Oceano at its prime-- the early 1900s, when the Southern Pacific Railroad provided the first-ever train access to Oceano! The current Oceano Train Depot is a community museum and historic site. While the original depot burned down back in 1903, the current Historic Oceano Train Depot is loaded with charm and is home to remarkable treasures, from both the original depot and what Oceano was like in its heyday. It'll be impossible to contain your inner history nerd after a visit here.
1863 Pacific Blvd. Hwy. 1, Oceano, CA, US
The Great American Melodrama and Vaudeville is a perfect weekend stop if you're looking for a bit of theatrical entertainment amidst the seashore fun. You'll be enchanted by the honky-tonk style piano playing as you head to your seats, along with the endless snack bar, staffed by actors performing in the show that night. This isn't your typical theater experience -- each night at the Melodrama, you get two shows for the price of one: a full-length play and a vaudeville act. Dinner and a full bar are offered as well. And no need to stifle your giggles at this show-- performers encourage you to boo the villain and cheer for the hero, as is typical for the melodramatic style.
295 W Grand Ave, Grover Beach, CA, US
The Spoon Trade is every foodie's dream come true. The food is locally sourced, the beer is craft and the menu is the perfect combination of restaurant classics and chef's creations. No matter what you're choosing to eat, you have to get an order of the Grover Beach Sourdough bread. It's the heart of The Spoon Trade's kitchen and is delicious.
Located just south of Pismo Beach off Highway 1, the Monarch Butterfly Grove is one of Oceano's most unique gems. The vibrant black and orange butterflies flock to California by the thousand every winter (between October and January) to seek refuge from the freezing cold... and Pismo's colony is the largest in the U.S. The butterflies hang out in the area on eucalyptus trees in super dense clusters, forming a kaleidoscopic shingle effect. It's a once in a lifetime sight you won't want to miss!
At the intersection of sun, sand and sea, Highway 1's Oceano has an unmistakable, mysterious allure. If you're looking for an adventure that is entirely unique to this charming area-- filled with rustic, ocean-inspired eateries, stunning coastal views and a ton of fun, then look no further.