South Australia is a perfect place to explore and have an adventure. With an international reputation for its wine, a bustling, cosmopolitan state capital in Adelaide and plenty of opportunities to spot wildlife – from whales off the Great Australian Bight to kangaroos, echidnas and plenty more inland. In addition to these is an extraordinary collection of art galleries based in and around Adelaide, complemented by many public places rich with Aboriginal art; from rock art to engravings, hidden in the ranges and national parks. South Australia is truly a diverse and surprising place to spend some time exploring.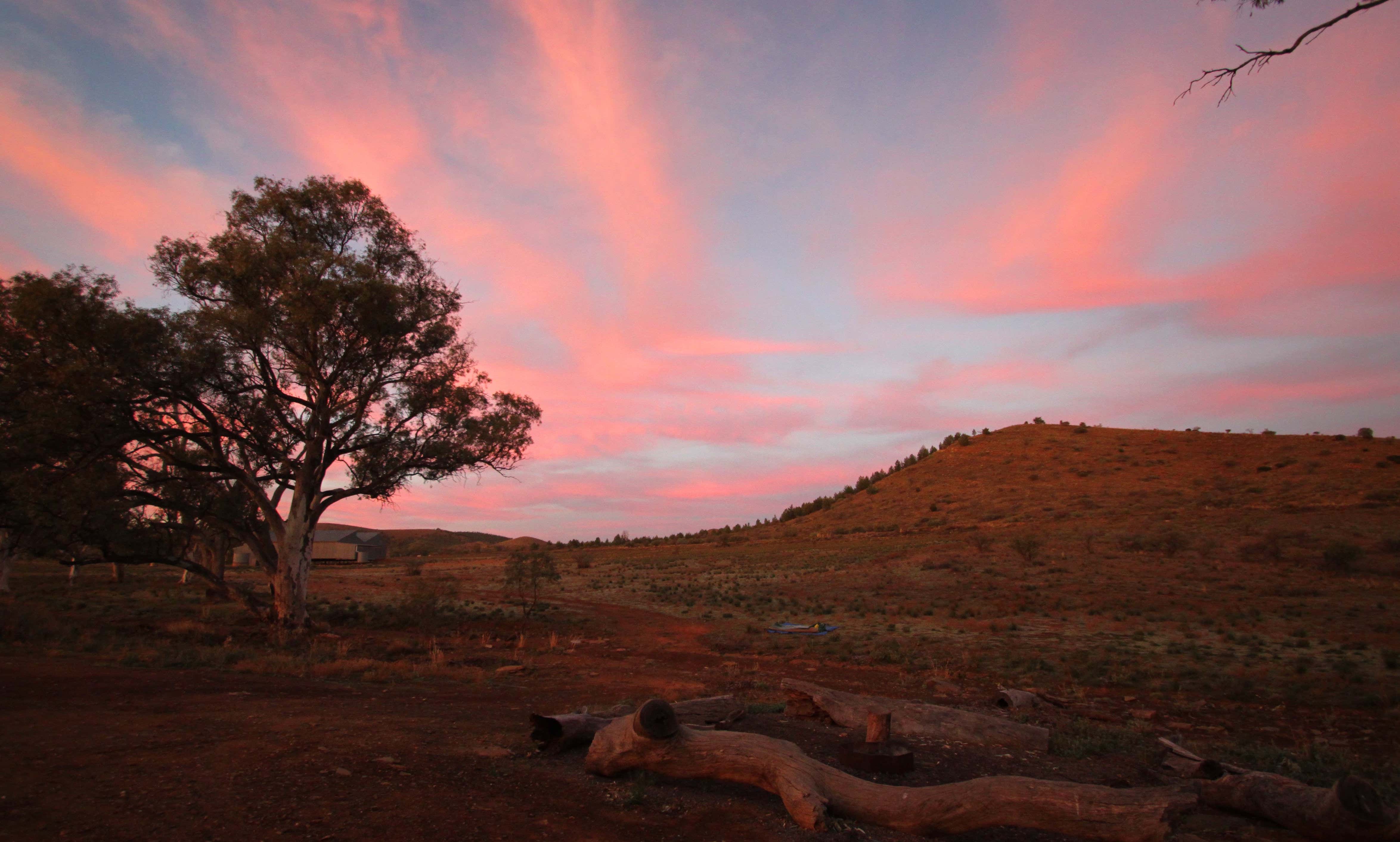 A great place to start your journey is Adelaide, the traditional land of the Kaurna people, where there are many amazing galleries and Indigenous tours on offer. The sandstone Art Gallery of South Australia, on North Terrace, holds a comprehensive collection of Indigenous paintings, sculptures, decorative art and a very important collection of dot paintings of the Western Desert. The gallery also collaborates with a number of parties and presents Tarnanthi – the festival of contemporary Aboriginal and Torres Strait Islander Art. Tarnanthi is an annual exhibition and art fair, as well as the exciting biennial city wide festival that celebrates Indigenous art and culture in a unique and innovative way.
Back a further two blocks from the river, running parallel to North Terrace is Grenfell St where you will find Tandanya National Aboriginal Cultural Institute. Tandanya is Australia's oldest Aboriginal owned and managed arts centre, dedicated to Aboriginal and Torres Strait Islander art and culture. Celebrating both visual and performing arts, Tandanya (Kaurna for "place of the red kangaroo") focuses on honoring and respecting the traditional owners and custodians of Australia.
Venture six streets on and you'll discover Indigenu, another great place to see and learn about Aboriginal art and culture. You can peruse the art work as well as sitting in on painting demonstrations to share in the culture behind these wonderful artistic expressions.
Originally established as a space to nurture the development of Aboriginal art, Marra Dreaming is now a thriving meeting place for people to explore and experience Aboriginal culture. A bit further out, in the suburb of Salisbury, Marra Dreaming works as an art gallery – exhibiting and selling art works - as well as well as running arts and crafts programmes.
Whilst you could spend weeks cruising the art galleries, or indeed investigating the lanes of Adelaide on a gourmet road trip, if you're interested in the delicacies Aboriginal Australians traditionally hunted and foraged for, then one stop that shouldn't be missed is Stall 55 at the Adelaide Central Market. Stocking kangaroo, crocodile and wild boar, they can also help you sample some emu and perhaps a little magpie goose. If this is all a little too meaty and vegetables are more your style they also source seasonal native greens, fruits and mushrooms. But if you're really wanting to push the boat out, how about a bottle of Australian green ant gin? With a hint of coriander and lime, this is the perfect base to splash in with your tonic before a tasty spread of traditional fare!
Focussing on ethical and sustainable produce this business is all about building strong relationships with Indigenous communities. And this commitment was recognised in 2017, as they were awarded the Indigenous business of the year, award from the National Dreamtime Awards body. So pop your chef's hat on and get yourself to the market for a truly unique Indigenous experience.
If you're road tripping from Adelaide along the coast to the Eyre Peninsula, make sure you stop at Ceduna Arts in the Ceduna Arts and Cultural Centre. Ceduna Arts has a wide range of Aboriginal art from paintings to didgeridoos, boomerangs as well as wonderful sculptures crafted from recycled marine debris. The centre is a hub for Indigenous artists from Oak Valley, Maralinga, Yalata, Koonibba as well as local Ceduna Aboriginal artists. To add to your experience you can also hear the Wirangu and Kookatha languages spoken on CD at the Language Centre, located in the same building.
Beyond the metropolis of Adelaide the rock carvings and cave paintings of the Flinders Range illustrate and bring to life the Dreamtime stories of the Aboriginal people in their original format. The Outback and Flinders Ranges are of great cultural importance for the Adnyamathanha people who have lived in the ranges for thousands of years, consequently the rocks are rich with stories of many, many generations.
In the centre of the ranges is Ikara – The Meeting Place – a public space that shares the story of the Adnyamathanha, their ideas on the land and what it means to their culture.
There are a range of tours all featuring Adnyamathanha culture and explaining the rules for living according to the Muda – or the Dreaming. You'll be able to sleep in an open top swag tent – to ensure you are not cut off from your surroundings - and are aware of the rawness and beauty of this region.
You can visit culturally significant Arkaroo Rock shelter which boasts ochre and charcoal images of the Yura Muda.
Or journey to Iga Warta, nestled amongst the mountains of Northern Flinders Ranges. Iga warta offers a unique opportunity to experience Adnyamathanha life in an Aboriginal community setting. From here you can take an Aboriginal guided tour learning about the people, the culture, their history and life as an Aboriginal person living in the 21st century.
Take a Malkii tour of the rock painting site or go to the ochre pits on an Ochre tour, or visit an ancient engraving site that is over 80,000 year old on the Red Gorge tour.
On the Eastern side of the Flinders Range, road trippers can follow the "Dreaming Trail" into Mount Chambers Gorge where you will be able to see a gallery of ancient rock engravings.
Whilst the Chambers Gorge is not such a busy tourist waypoint, the two hour nature walk takes you through chambers of ancient petroglyphs as well as past superb views over Mount Chambers Creek.
Southern Flinders Ranges has a cache of wonderful rock paintings and etchings in Sacred Canyon. Again, the best way to unleash the stories and the cultural importance of these wonders is with an Aboriginal guide, and Stephan from Four Winds Cultural Guiding, will lead you on bush walks as well as tell his peoples stories whilst you enjoy the countryside by the campfire.
Banner Photo Credit: Tandanya National Aboriginal Cultural Institute