The founders of Splore went to Burning Man festival in the Nevada desert back in the early 90's and decided to create something equally whacky, wondrous and rule-bendy for kiwis, without the dust. Twenty years on this annual boutique festival welcomes everything in: sculpture, light displays, local and international bands, DJs, food trucks, costumes and all forms of artistic expression. Even kids are welcome.
Here are some suggestions from Tauranga to Tapapakanga Regional Park using Roadtrippers.
Food mad couple, Claire and Luke McCartin know how to kick start your engine with exceptionally good coffee and locally produced, organic food - with a high chance it's been grown by them in their large vege patch. George is the couple's second cafe, and their retrofitted kiosk manages to be both pink and inviting. Claire and Luke are the kind of couple who might actually be at Splore so it could be one of the friendly staff serving you your caffeine hit. Open from 7.30 weekdays. Vegan options.
You're going to a big crazy artistic festival so get your head out of work and into big crazy murals. Driving by Owen Dippie's masterpieces will do the trick from gigantic portraits of Johnny Cash, Nelson Mandela, Albert Einstein, and Biggie on Ashworth Lane.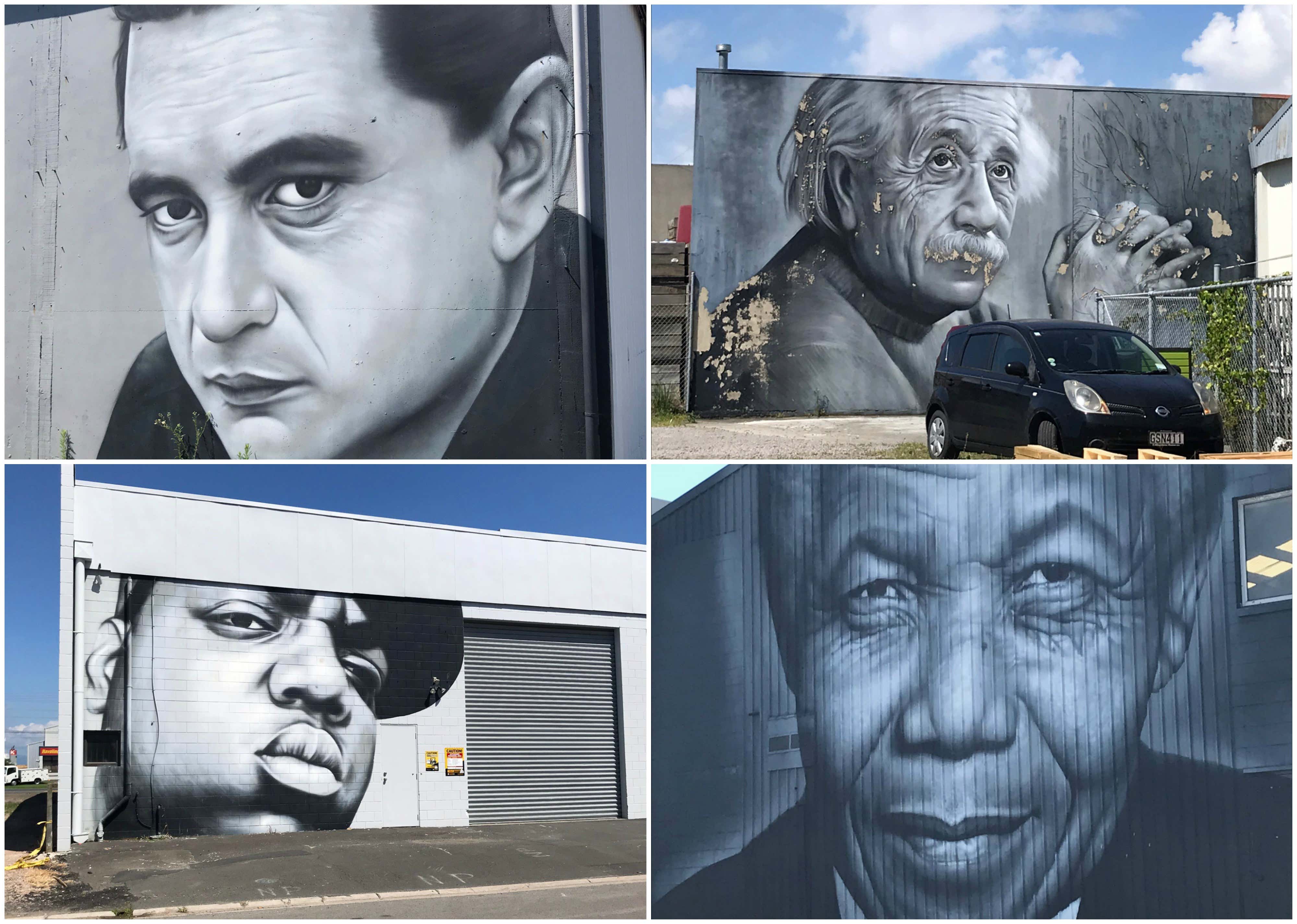 Or get your head into Dippie's interpretations of famous works of art with Botticelli's 'The Birth of Venus', spanning 27 metres high on Harington Street, Vermeer's 'Girl with a Pearl Earring' in Cameron Road, then there's 'The Madonna' and 'The Creation of Adam' on Elizabeth Street, and Goldie's wonderful, pipe smokin' Ina te Papatahi.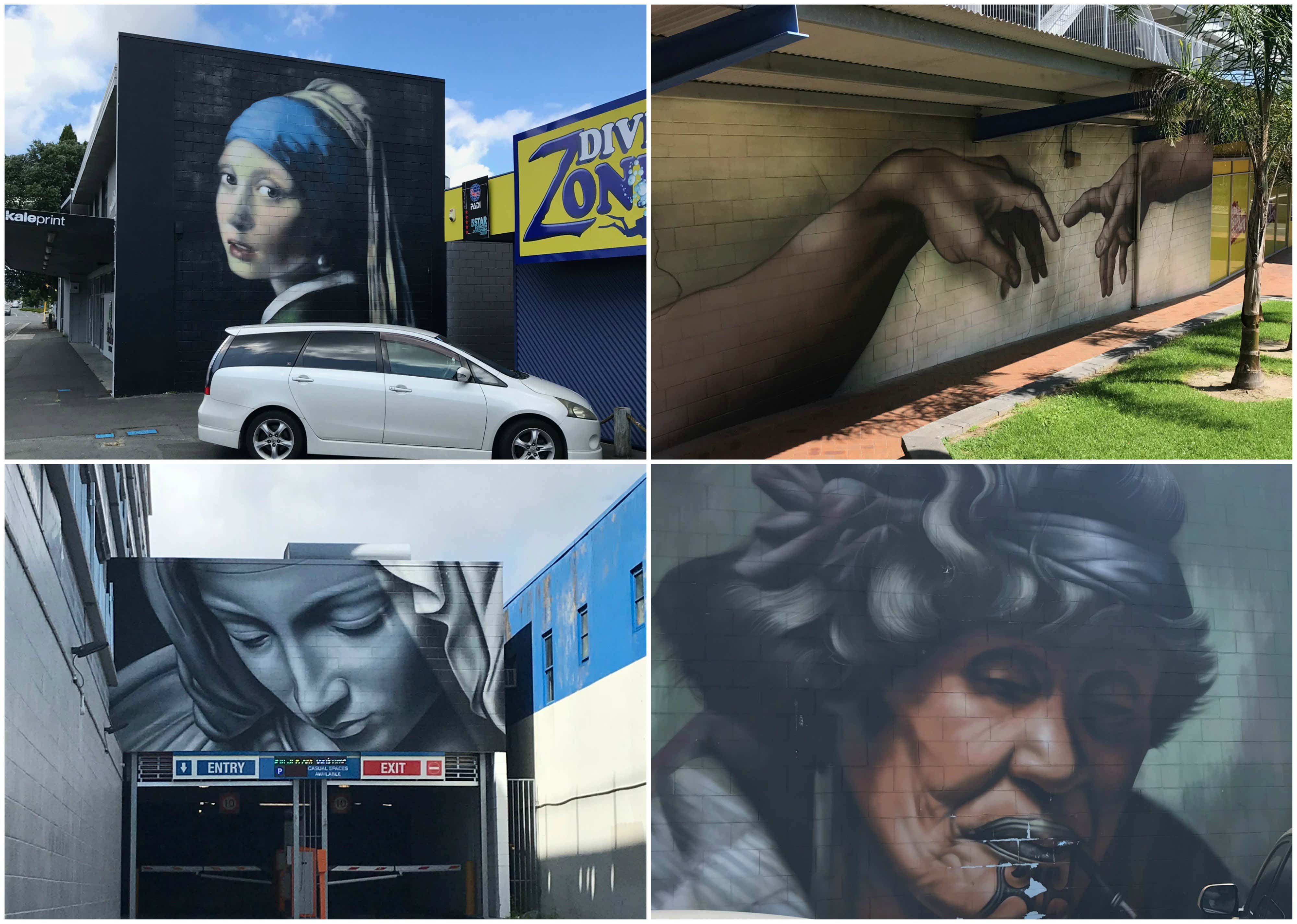 Finally, the murals at Tauranga Boys College are full of legends with Sir Ed Hillary, Ernest Rutherford, Apirana Ngata, and Murray Halberg.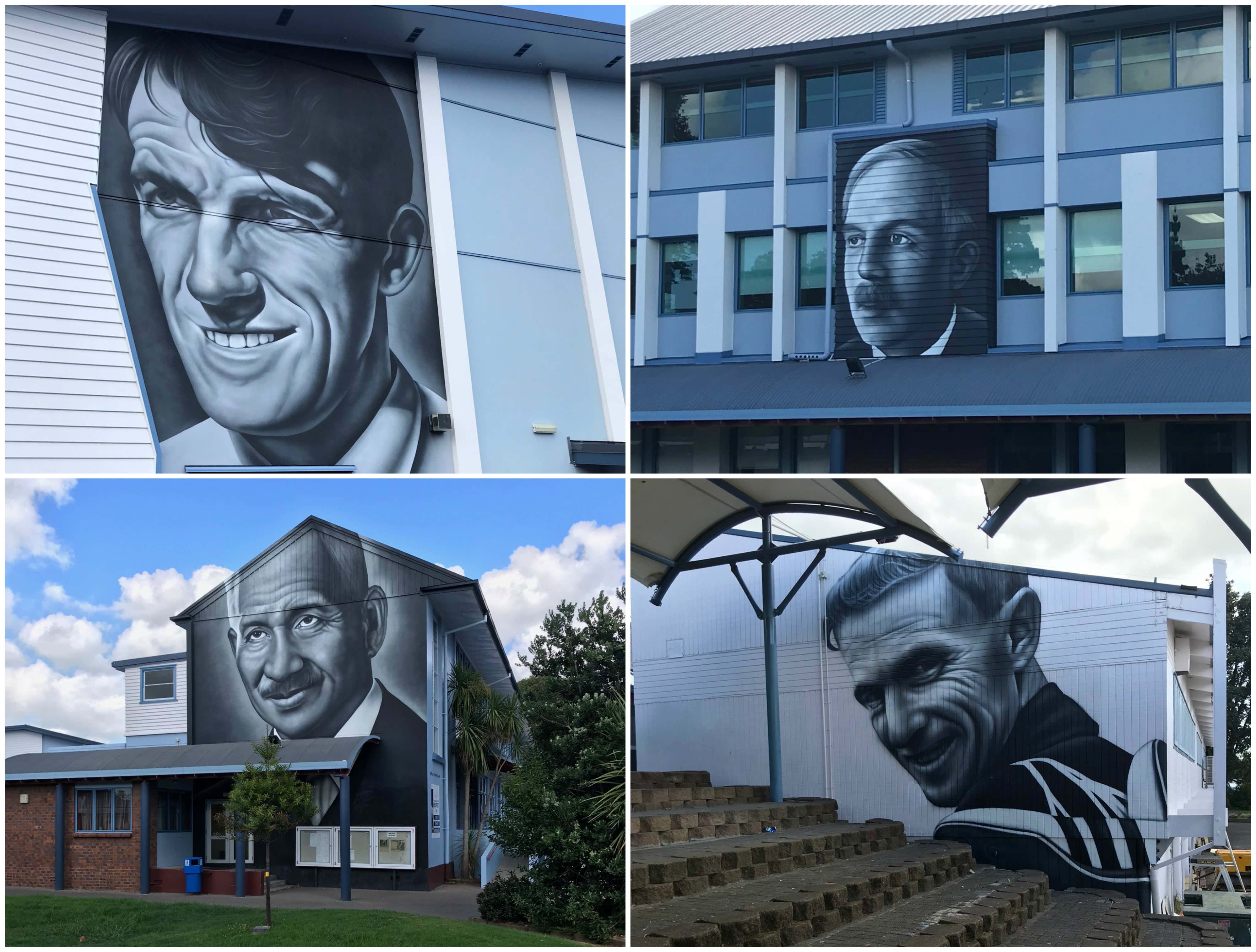 You're going to Splore where you might as well leave your inhibitions at the gate! If you're game, you can pop into this Naturist Park and have a quick game of naked Pétanque or mini golf. It's $15 to use their facilities.
Some people say this is the best secret about Waihi (although not so secret now). You'll have dreams about the sourdough later on, it's that good. The owners are the real deal, they know their Fünfkornbrot from their pumpernickel. Stop and get some bread for your road trip, impromptu strudel, hefty but jolly hearty sandwich or one of their eyebrow lifting sauerkraut bratwursts for the road.
OK, to be honest, this place is not legendary. It's a shop painted pink in the middle of not much but it got nailed in one of the many storms recently so stock up for the festival and help them get back on their feet. They've got drinks, loads of ice-creams, panadol, wet wipes, sunscreen, insect repellent and fizz. There's a pirate playground across the road for the young (and young at heart) too.
This quiet regional park will get the cramped-in-the-car limbs feeling good again before your last leg of the trip. The park has several trails, BBQ spots for picnics, and totally secluded camping (if you're ever back this way). The 30-45 minute tree fern forest walk by the stream is a stunner and won't take up too much time. And then get stuck into that bread.
So this is actually past Splore, in Clevedon, but the food is so legendary it needs a mention. Clevedon Co Op should be called Lord Of The Pies. And pastries. They're so good Clevedon locals and Splore goers gobble them up. Or if you can't be bothered driving the twenty minutes there text your Auckland mates and get them to pick one up for you on their way to Splore.
On the way home you'll be elated, excited, exhausted or just on a come down, so don't forget to jump off the dock at Waitawa Park Bay back down the Pacific Coast Highway or have a soak further down at Miranda Hot Springs