The American Southeast is home to a few pretty amazing roadside attractions and natural wonders...as well as some of the best food in the country.
ROAD TRIP TIP: The best time for a road trip in the south is March through May when you want to avoid crowds and enjoy weather that's not too hot and not too cold. Summer is crowded and can get very hot. And from August to November you could encounter hurricanes. December to February the weather can be snowy in the northern part of the trip, and chilly in the South.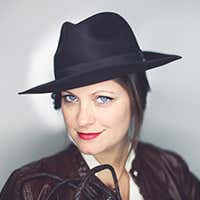 Roadtrippers co-founder. When I grow up I'm going to be Indiana Jones or a professional pizza tester. Current Status: Mom to Bruce and Nina.