I knew that Sonoma County was wine country, but I was not prepared for all the stunning natural scenery. The Sonoma coastline is not like other coasts I've been to. It has a distinctly wild and untamed aura. Salt-covered and shaped by the strong onshore winds, the trees have a wonderful Dr. Seuss-like quality. The land itself rolls gently west until it breaks off suddenly, forming massive sea cliffs that run for miles. Highway 1 winds its way up, over, and around this rugged stretch of the Pacific, delivering a rollercoaster of stunning views around every turn-- it's a roadtrippers' dream come true. Head inland and the ride is just as picturesque, with towering redwood forests, idyllic towns, and wineries as far as the eye can see.
I arrived in Sebastopol after the sun had set, and only had time to grab dinner before heading to the hotel for the night. I had no trouble finding a cool restaurant where I could eat, called Peter Lowell's. I sat at the bar and talked to a number of locals. Eccentric people with interesting stories, I was sorry not to have more time to explore the town.
With a convenient central location, the Fairfield Inn & Suites Santa Rosa Sebastopol makes a great home base for exploring Sonoma; you're near tons of wineries and not too far from the coast, either. You'll find sparkling clean rooms, a pool, Wi-fi, a hot breakfast, and friendly staff members who are more than happy to help you with your trip itinerary (like which wineries they suggest are must-visits) should you have any questions!
It was early, and only a few shops were open when I arrived at The Barlow, a unique 12-and-a-half acre open-air marketplace, but I knew that under different circumstances I could kill a lot of time wandering around sampling all the local food, taking in the art, and tasting the wine. There are so many little shops, all with homemade goods and yummy food that the biggest problem I had was deciding where to eat breakfast. I contemplated staying longer, but I had places to be and miles to cover, so I grabbed some much-needed coffee at Taylor Made Farms, a muffin at the Village Bakery, and some juice from The Nectary. All delicious.
If you're looking for a cool place to camp along the water or just a long walk on the beach, Doran Regional Park is the spot. There is a small entrance fee to get into the park, but it's well worth it if you have a couple hours to spend here. There are a number of designated camp sites, picnic tables, and a lovely sandy beach runs the entire length of the park.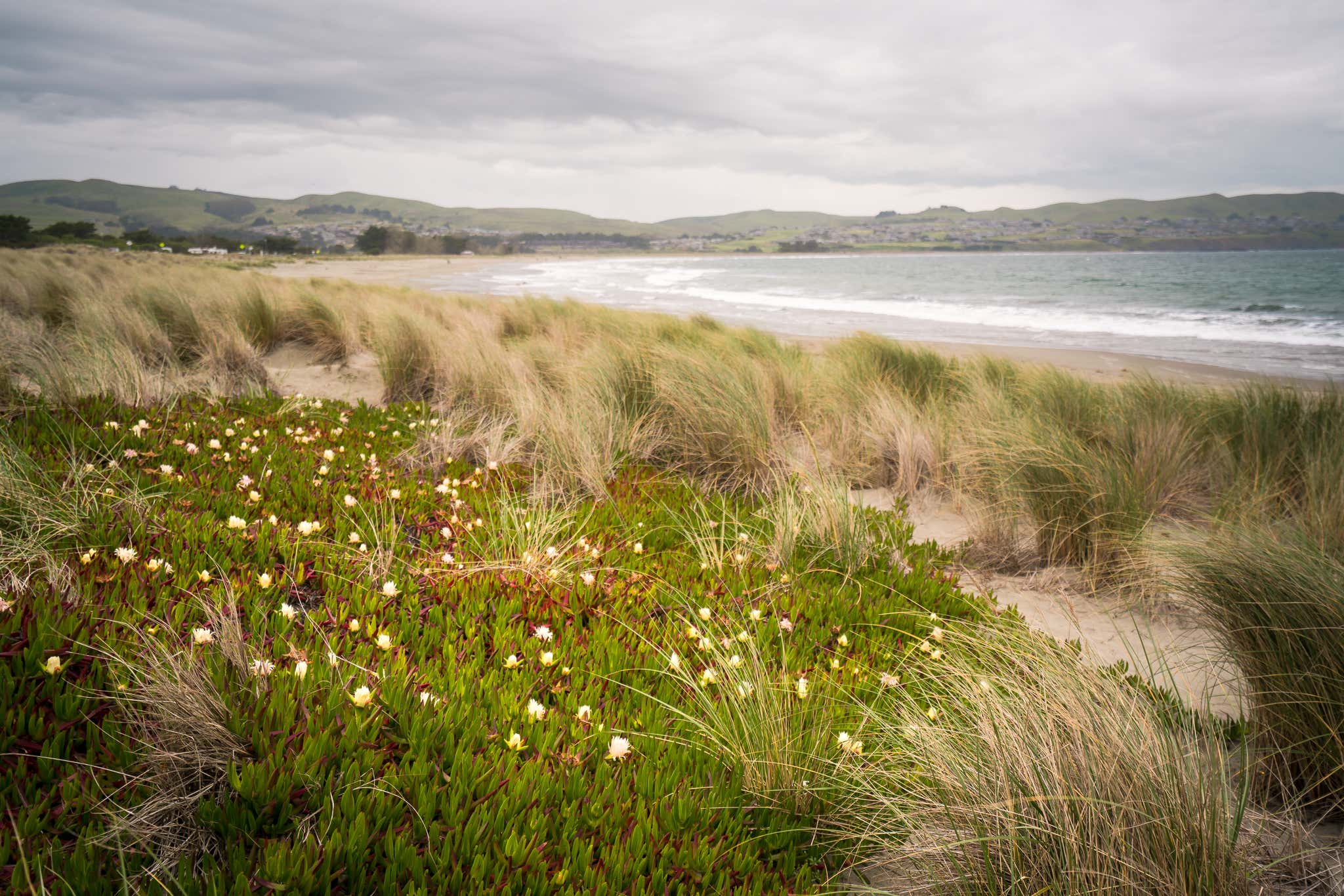 Bodega Bay is a cute little coastal village located on the east side of Bodega Harbor. It's a great place to stop for some food, coffee, or salt water taffy! The bay is a marine habitat used for navigation, recreation, and commercial and sport fishing. It's also a wonderful spot for whale watching.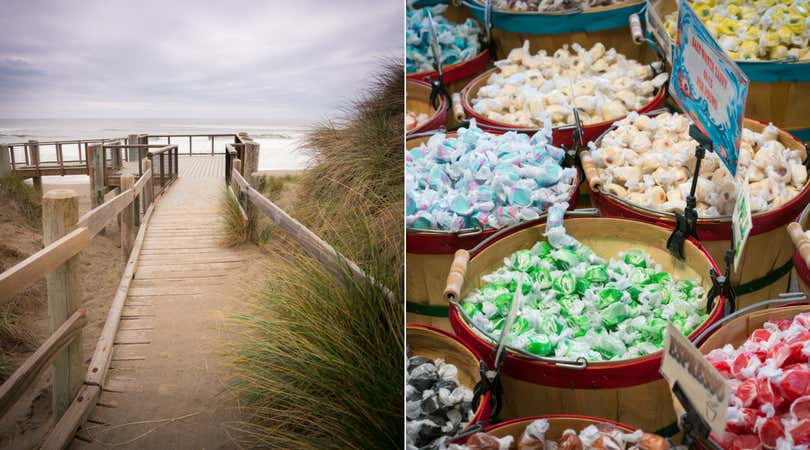 Spud Point Marina's claim to fame is Spud Point Crab Company's mouthwatering clam chowder. The marina itself is part of Bodega Harbor and is the hub of commercial and sport fishing in Sonoma County, particularly during crab and salmon seasons. This is a great launching point for whale-watching tours.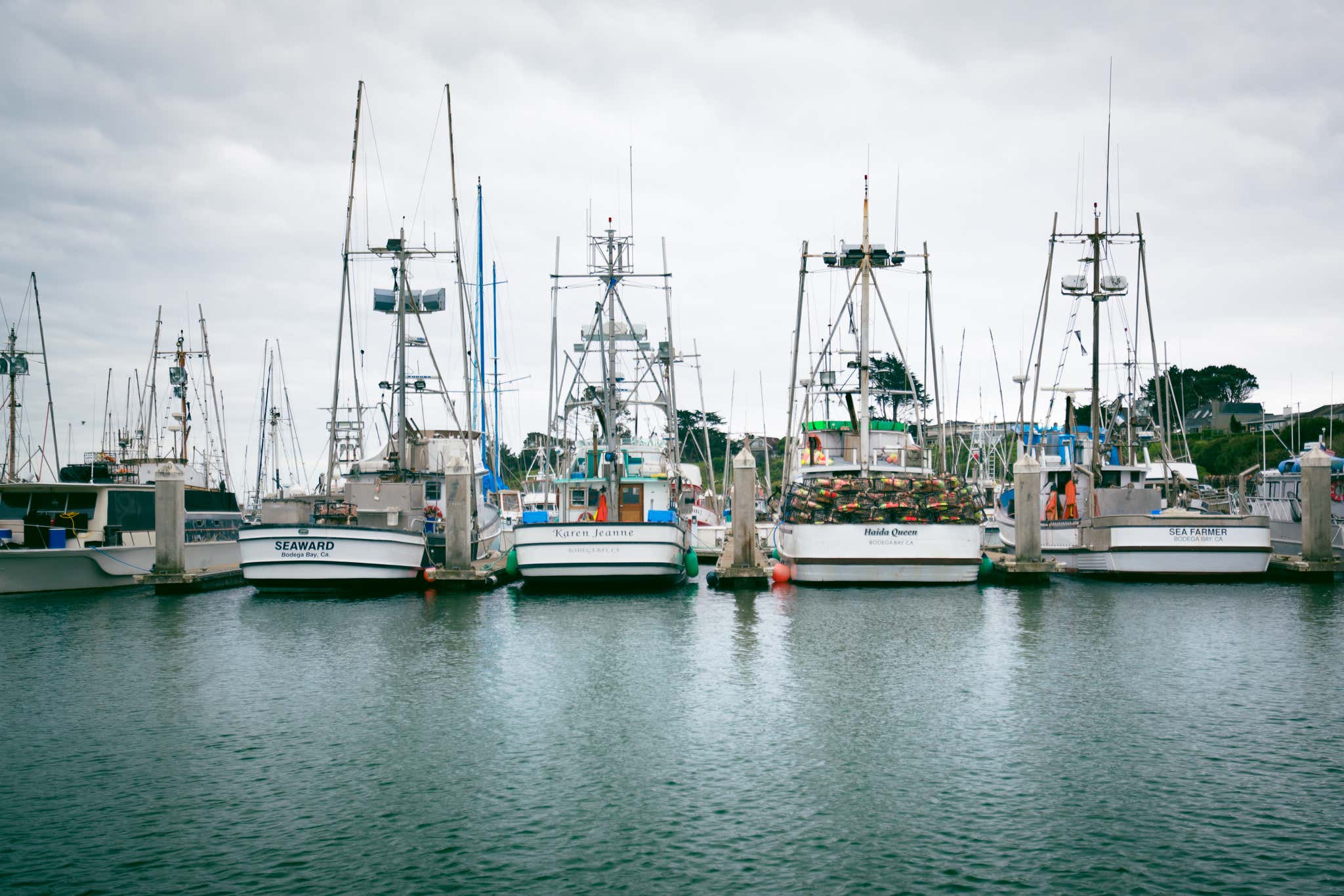 Spud Point Crab Co. is a family-run business that serves up some of the worlds best clam chowder. The crab sandwiches are awesome too! I ran into the owner, Tony, down by the boats and it was clear that a lot of love goes into the food here.
North Salmon Creek Beach is right off Coast Highway 1, just north of Bodega Bay. A large parking lot is available, and it's an easy spot to stop and stretch out your legs or use the public restroom. From the parking area, you can walk down a short sandy path to the beach at the mouth of the twisting Salmon River. Surfers can often be spotted out in the waves north of the river's mouth. This area is one of the many beaches that make up the Sonoma Coast State Park State Beaches system.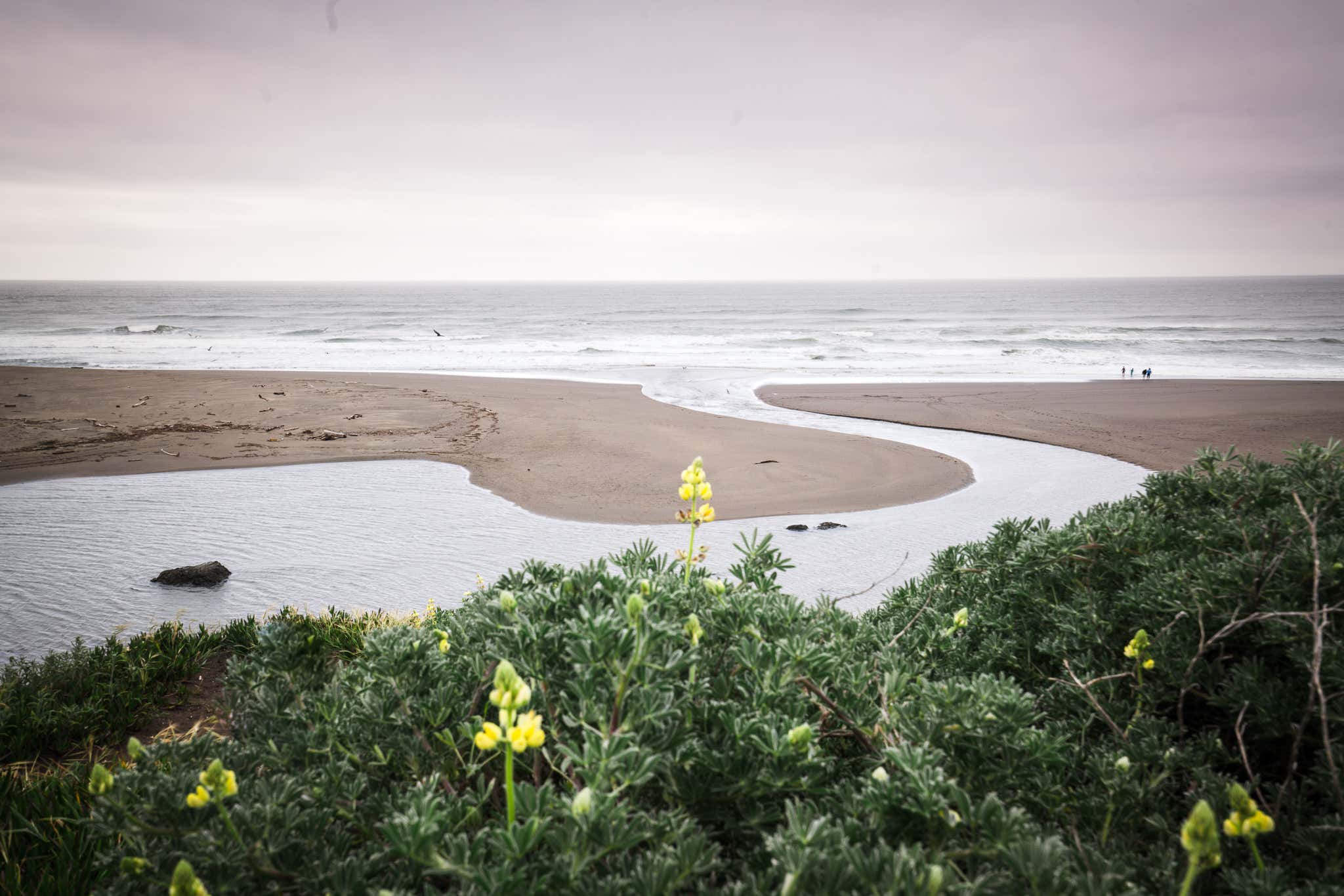 Probably my favorite beach I visited on this trip, Goat Rock Beach is located between Goat Rock Point and the Russian River near the town of Jenner. Like North Salmon Creek Beach, the park and surrounding land is part of Sonoma Coast State Park. There are miles of trails that run along the ocean bluffs, as well as up into the rolling hills. Down near the river mouth, there is often a local colony of seals that can be fun to watch.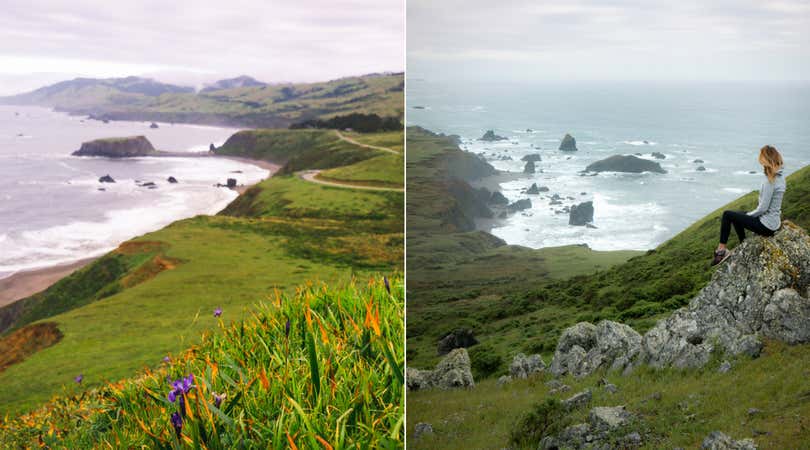 Long sandy beaches below rugged headlands, a craggy coastline with natural arches and secluded coves make Sonoma Coast State Park one of the most scenic attractions in Sonoma County, if not California. The Sonoma Coast SP spans 17 miles and is comprised of several beaches separated by rock bluffs and headlands. Pull over anywhere along this beautiful stretch of coast between Bodega Head and Vista Trail, and just start walking. You won't be disappointed!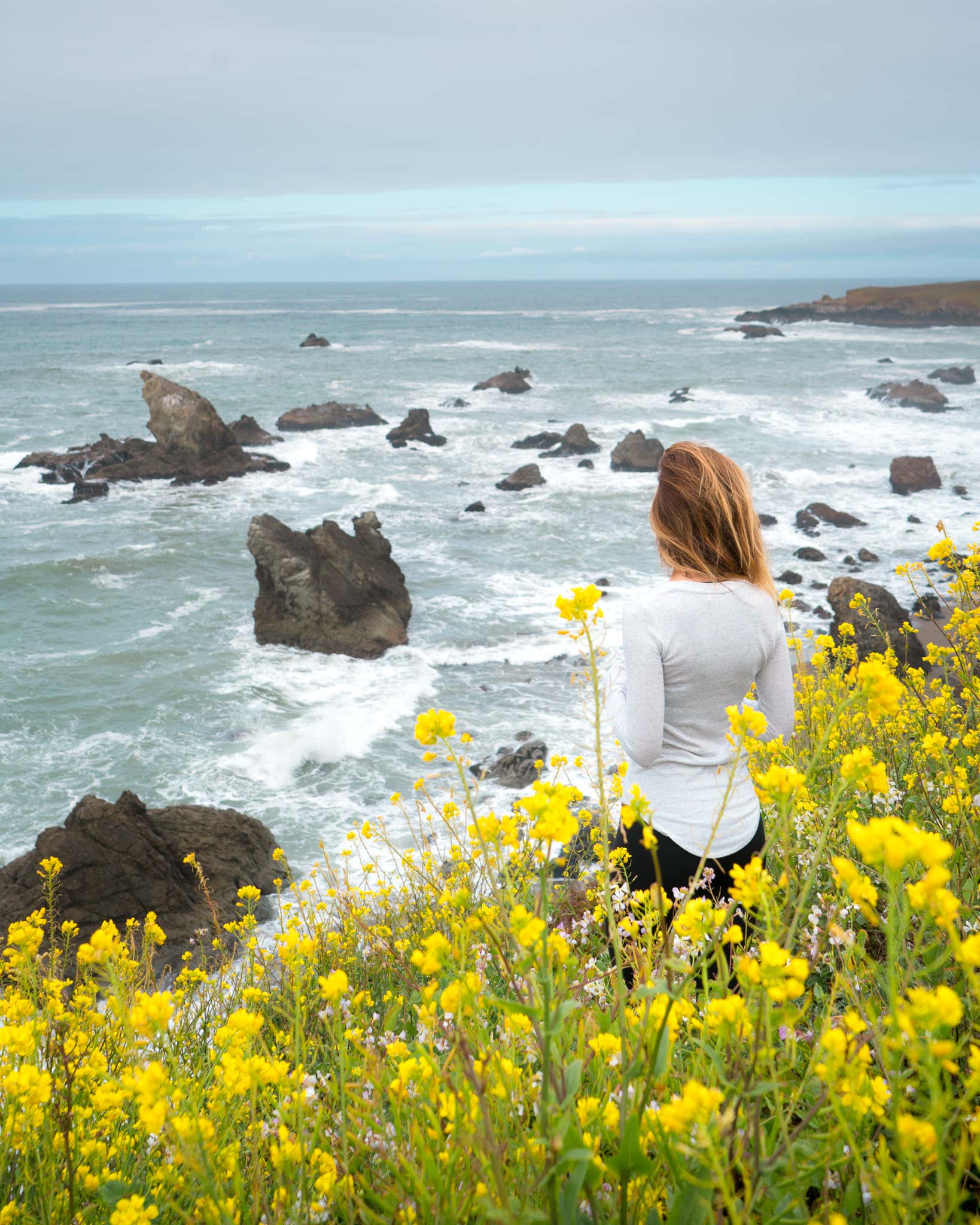 Cafe Aquatica is a fun cafe with outdoor seating and a cozy interior located in the town of Jenner just over the Russian River Bridge. The owner makes homemade baked goods and a mean chai latte. The killer outdoor seating is on a deck overlooking the spot where the Russian River meets the ocean.
A road trip through Sonoma County is the perfect way to experience awesome views, food, and outdoor fun, while connecting with nature. Needless to say, I never had to drive to far to find the next adventure! Cruising around Sonoma every day was full of new surprises, and just when I thought it couldn't get any better, it always did!