The best vacations have culture, relaxation, good food, and excitement all rolled into one trip. Being able to choose from tons of one-of-a-kind activities makes a vacation totally unforgettable, and in San Diego, you'll find a little bit of everything. Museums, beaches, restaurants, breweries, historic sites, natural beauty... this SoCal city literally has it all, and that's why it's so perfect for a quick trip or a long stay!
The crown jewel of the city has to be Balboa Park, which is home to countless museums and gardens. You could spend days exploring here, or make a strategic plan of your must-see things and knock them all out in a day. Of course, most people visit Balboa Park to check out ever-popular attractions such as the San Diego Zoo, the Reuben H. Fleet Science Center, and the San Diego Natural History Museum, but there's even more to the park than the famous institutions. Check out the San Diego Model Railroad Museum (it has an awesome scale model of Balboa Park during the Panama-California Exposition with streetcars that you can control), the Mingei International Museum (which houses some of the coolest folk-art exhibits in the world), and the San Diego Automotive Museum (it has a great display of Harleys) as well.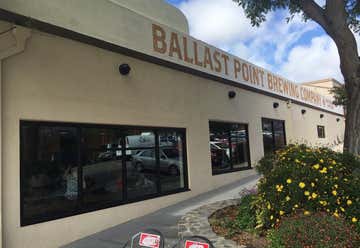 2215 India Street, San Diego, CA, US
Ballast Point is one of the most popular breweries in the region. There are several taprooms throughout the city, but the Little Italy location on India Street is centrally located and has a menu of elevated pub grub (such as vegetarian meatball bahn mis, truffle fries, beer-steamed mussels, and more) in addition to excellent beers on tap. Make the most of a trip here by ordering a flight of brews to sample!
450 J. St., San Diego, CA, US
The historic Gaslamp Quarter is one of the coolest neighborhoods in San Diego. Find a bar with an outdoor patio where you can enjoy a drink, the views, and the people-watching. Stroll the streets and soak in the architecture, or pop in and out of the museums and shops around the square. The nightlife is super fun in this part of town as well—you can find plenty of places to drink or dance the night away!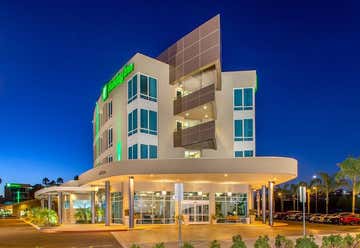 4875 North Harbor Drive, San Diego, CA, US
Views of the bay add to the beachy, vacation-ready vibes at the Holiday Inn San Diego - Bayside. It's less than a 15-minute drive to Balboa Park, and the hotel is right in between the city proper and the coast, making it a great location for really exploring the surrounding area. Plus, there's a pool and bar right on site!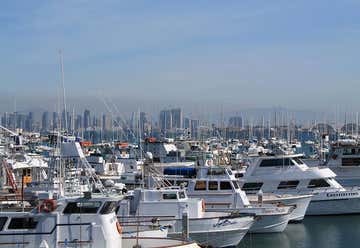 2805 Emerson St, San Diego, CA, US
Conveniently located near the hotel, Point Loma Seafoods is the perfect place to grab some chowder, ceviche, sushi, and, of course, fish tacos (a staple around San Diego). The views of the harbor add to the relaxing, oceanside ambience!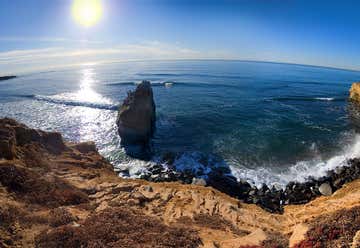 San Diego CA, San Diego, CA, US
For incredible hiking, visit the cliffs at Sunset Cliffs Natural Park. Many trails, which often require a bit of climbing, lead down to little coves and crashing waves. Sunset Cliffs also has great surfing, but if you'd rather just put a blanket down and enjoy the views (which are, as the name suggests, outstanding at dusk), you can do that here as well.
It's hard to imagine that Spanish explorer Juan Rodriguez Cabrillo stepped foot onto what is now San Diego all the way back in 1542. Sixteenth-century explorers, nineteenth-century lighthouses, military history, and stunning panoramic ocean views make Cabrillo National Monument a must-visit destination! Poke around the tide pools, or chat with the guides about the fascinating history here.
If the beaches, breweries, and all-around beauty of San Diego don't have you dreaming of a vacation, then I don't know what will spark your wanderlust! The city is definitely an adventure to explore for any traveler.