If you're looking to feel like a local in Brooklyn, take the Fodor's recommended Sunday Funday tour of Williamsburg.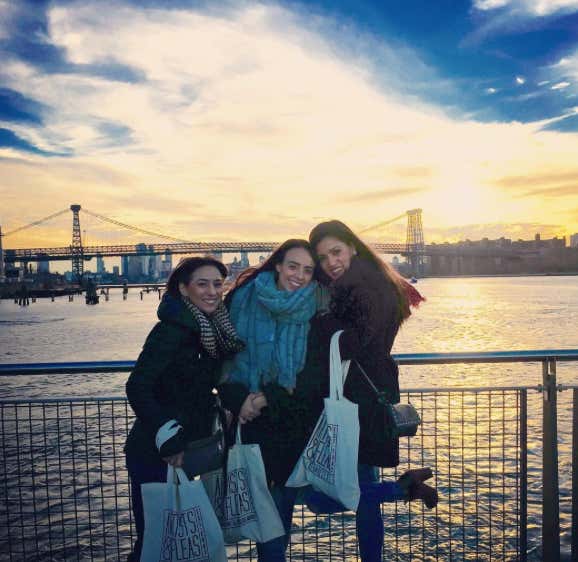 From the Williamsburg waterfront with stunning views of the New York City skyline, to Brewer's Row and spectacular street art, this tour has it all! Knowing the hidden hot spots is crucial to creating an authentic experience in this neighborhood.
Your knowledgeable local guide will dish out the history of the area while you savor the local flavor that is unique to this bohemian mecca. This tour includes an awesome tote bag and our handy, highly curated best of Williamsburg map so you can hang out after the tour or the next time you're in the neighborhood.
Highlights include: - Winery & brewery tours with tastings - Award winning barbeque with a vegetarian option - A guided tasting with a hot sauce sommelier - Ice cream made by an iron chef contestant - Locally produced chocolate at the factory - Insider Brooklyn shopping experience with a gift - History of the neighborhood and a tour of street art - Stunning NYC views allowing for tons of great photo opportunities.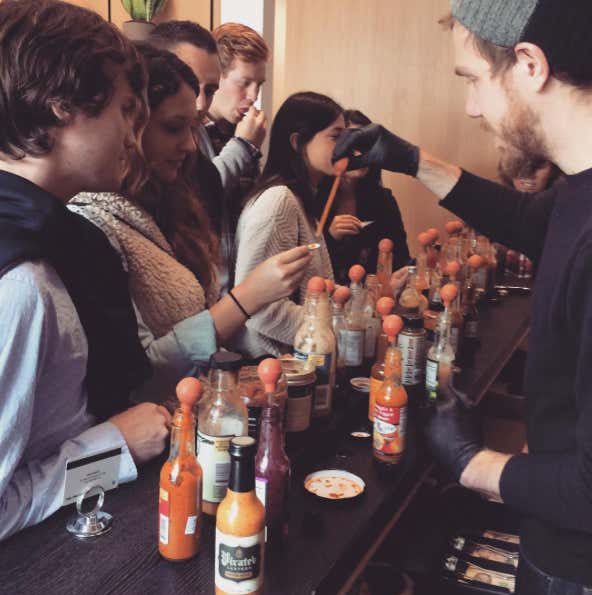 If hip and trendy Brooklyn isn't as much your scene but you'd love to be immersed within the history of the Lower East Side, then this is the tour for you. Learn about the culture that has transpired from immigrant families to a now Manhattan hot spot.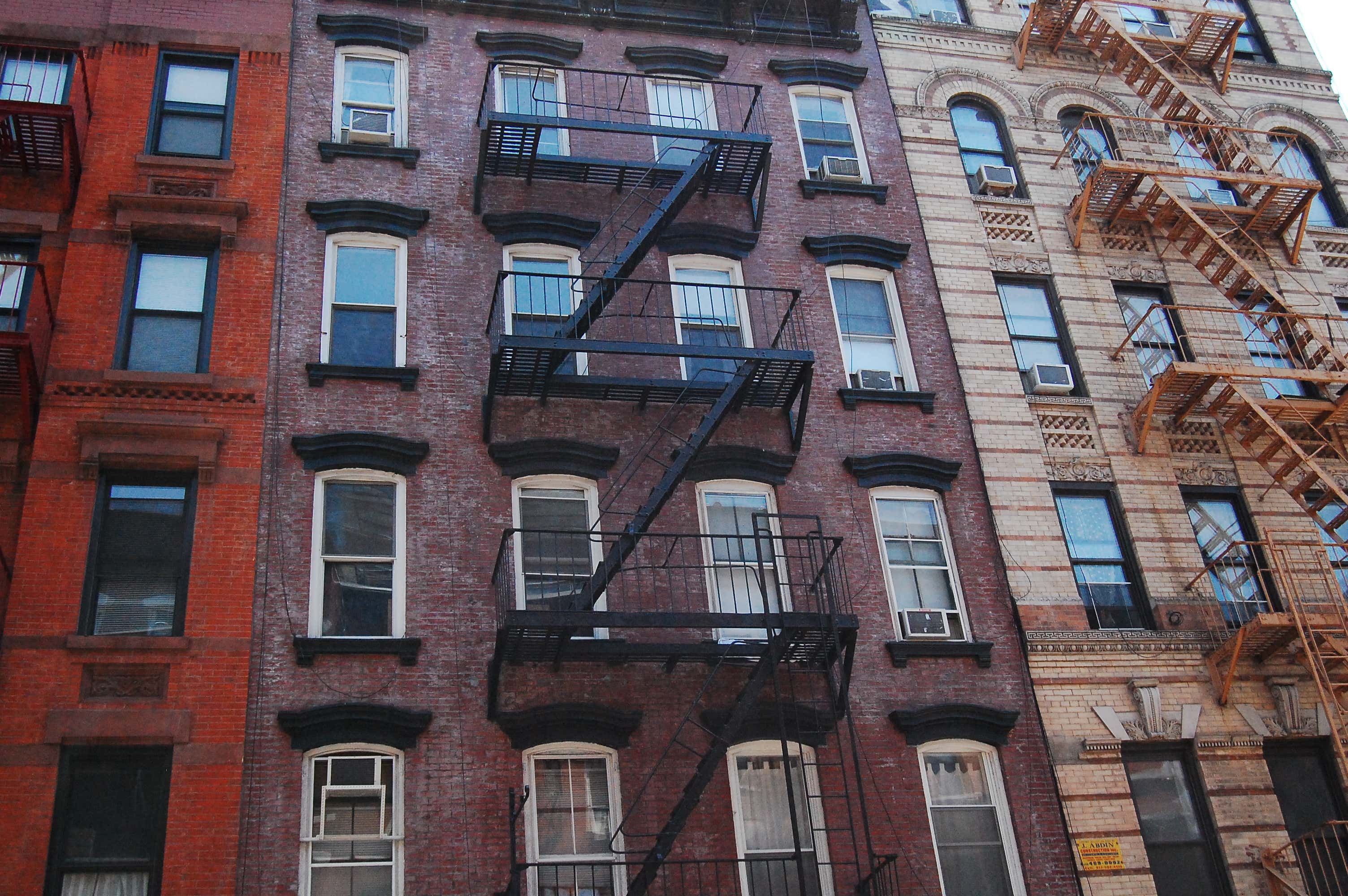 This LES tour will start off at a location where many new citizens become official, City Hall. At this Northern edge of the colonial city we'll start our journey with a delicious Dutch breakfast treat, just one of many foods that has made its way over thanks to the immigrant population in NYC. You'll then make your way in a loop around the NYC LES, visiting 100-year old bakeries, churches, markets, and historical sites. You'll stroll the streets of Little Italy just as Lucky Luciano might have a century ago.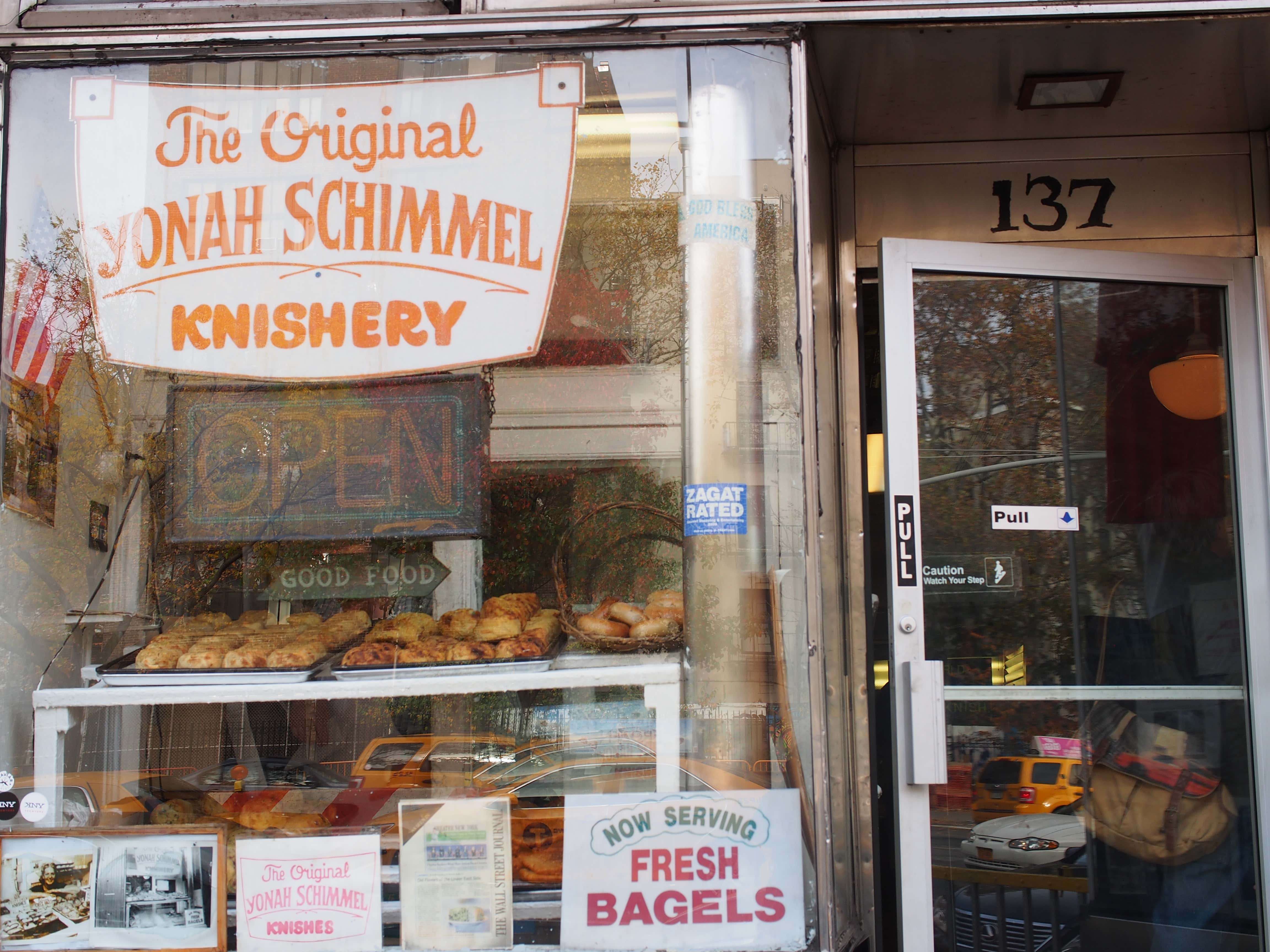 Marvel at former and still operating synagogues and Jewish clothing stores. You'll dive into Latin culture at the Essex St. Market and take in cultural sites like the Lower East Side Tenement Museum, and the African Burial Ground. Finally you'll end up in the crowded and teaming streets of Chinatown, where you'll feel like you're in Shanghai! Along the way on your New York food tour, you'll sink our teeth into amazing stories and amazing food including knishes, tacos, dumplings, and more. We'll taste why New York City is the center of the world and the culinary legacy left by those that have passed by Lady Liberty on their way to the American Dream.
Highlights include: - Knishes, tacos, and dumplings - A bottle of water - Endless history about how this neighborhood has evolved - Pass by sites that you can later visit - Walk the historical streets of Little Italy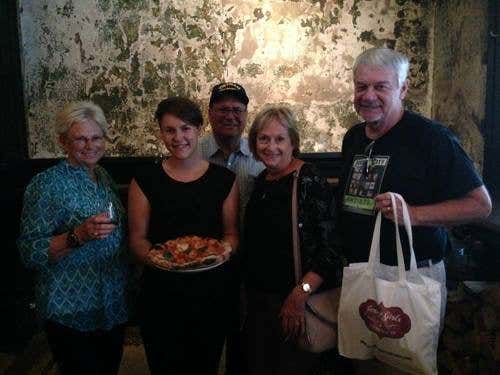 Across the Hudson to the East of Manhattan is another up and coming neighborhood, Jersey City.
Also known to locals as the sixth borough or "chilltown," Jersey City's downtown area has changed dramatically in the last few years, giving way to a culinary renaissance. After one afternoon on this tour and 5 restaurants later, you'll know why media sources like The Daily News, The New York Post, Fox News (among many others) have named Jersey City as the hot new food destination in the NYC area.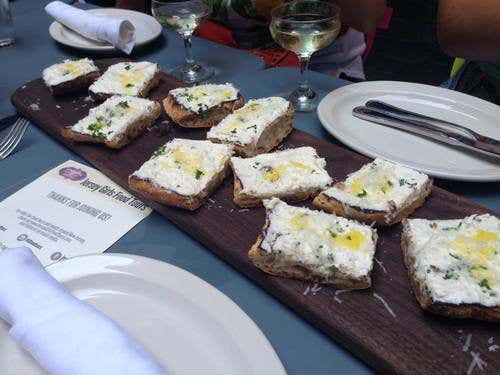 Between plentiful food tastings, your local and knowledgeable tour guide will provide you with history of the area and an insider look into how select items are made at these popular eateries.
Just a quick PATH ride from NYC, the Grove Street stop leaves you at the heart of downtown, where we'll sample some of the best pizza, tacos, ice cream, burgers, pasta and fries (seriously, come hungry!) the state has to offer.
This tour takes place every Saturday afternoon walking. Skip waiting in line to sample the best food this side of the Hudson has to offer and meet the owners and chefs who make it happen.
Highlights include: - A verbal history of the area - Ultimate American cuisine - 5 different restaurants - Meet and greets with the chefs and owners.
For these or other food tours visit http://www.foodietrip.com/
Eat Like a Local Everywhere! Book authentic food tours with local food experts in 70+ cities