Last week I took a mini road-trip with my boys to a place that holds many memories for me: San Diego Harbor in Point Loma, my old college town. San Diego is a huge city with charming hidden gems tucked away all throughout; you could visit and explore SD for months and just scratch the surface of why it calls itself "America's Finest City". Maybe it's because the city has a little something for everyone: natural beauty, beaches, great dining, cool shops, loads of kid-approved attractions, tons of breweries, cultural institutions, and tons more!
Roadtrippers tip: if you're driving into San Diego, stop in Poway to hike the Mt. Woodson Trail, which will take you past one of the country's most incredible photo ops: Potato Chip Rock! Climb out onto the thin ledge to admire the views and take a breather from the hike up!
Walk the beautiful sea path by the airport that leads you into downtown and by all the historical ships like the Star of India at the Maritime Museum of San Diego. The Star of India is the oldest ship still sailing regularly and the oldest iron-hulled merchant ship still floating! She was built in 1863, so it's pretty crazy to see what good condition she's still in.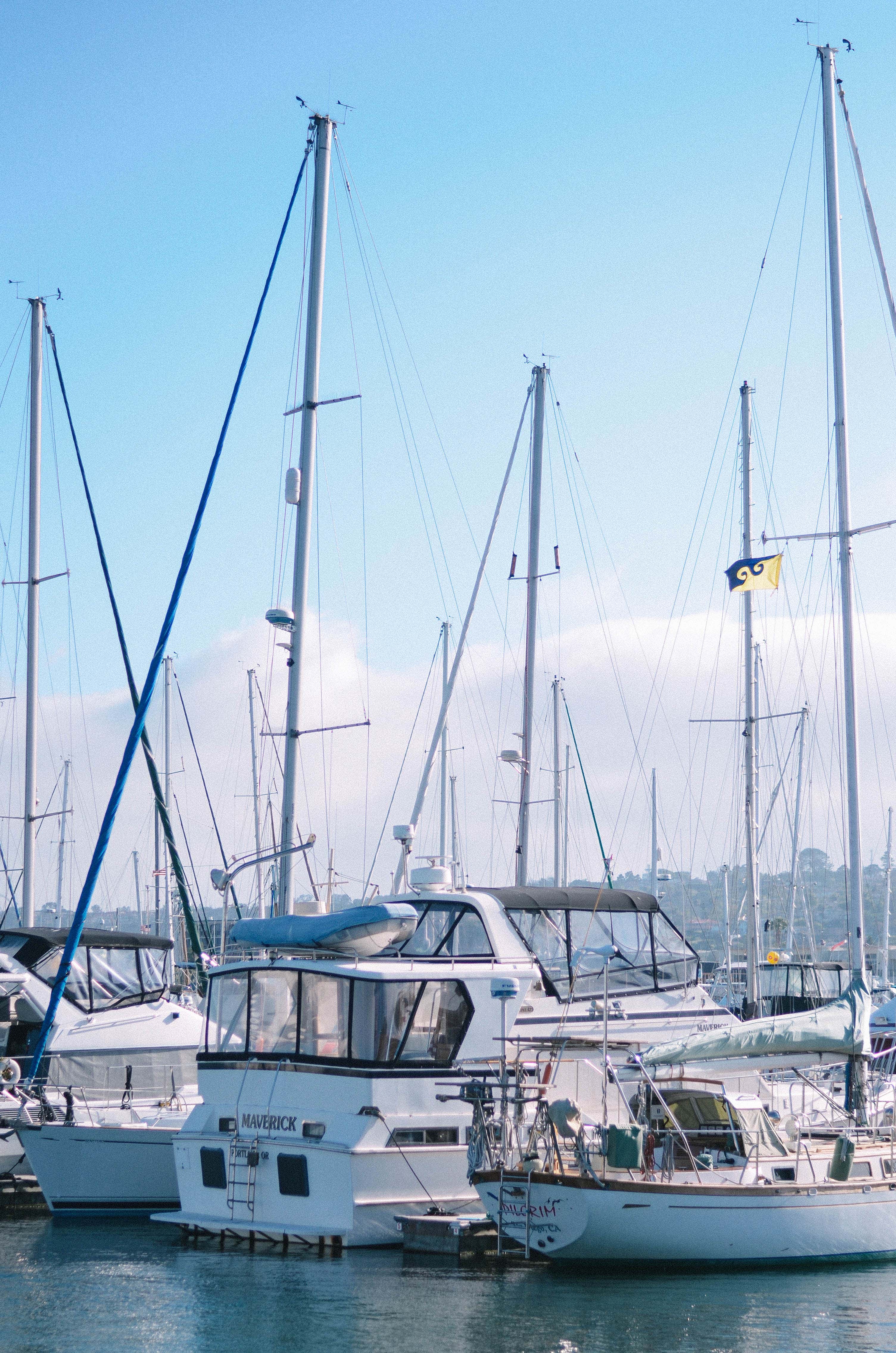 We met up with some friends here and let the boys run through the splash pad and fountains while the adults rested in the shade and enjoyed the views of the city skyline and the water. The park is pretty new, with tons of play equipment, and it's totally free, which is always a plus.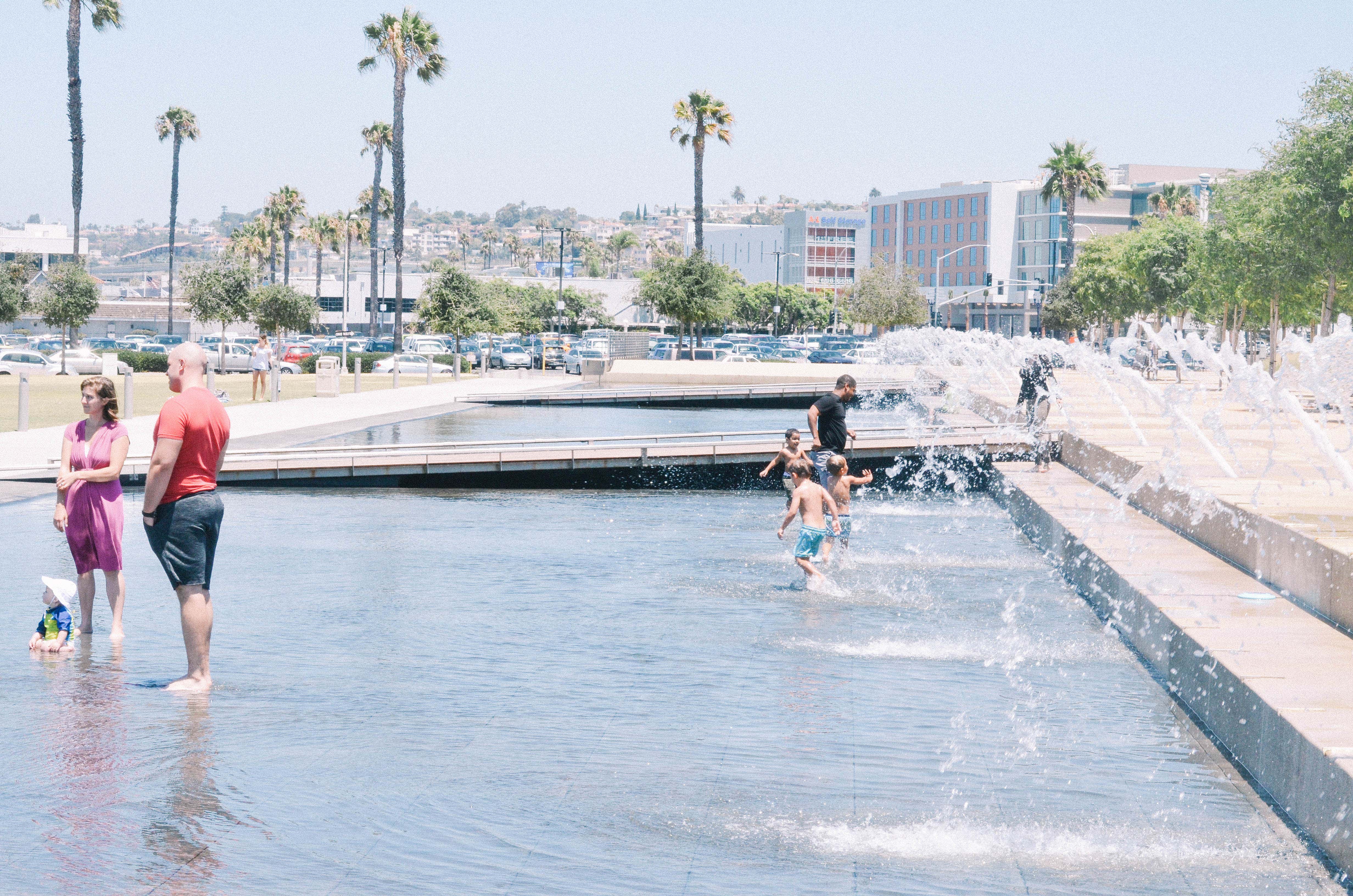 We walked here around dusk and it was so beautiful walking next to all the boats and Waylon was thoroughly entertained by the fish and fisherman. I had been to Point Loma Seafood once in college but how how I appreciated it so much more now. I ordered the crab cakes and savored every bite and Waylon and Zeke loved the chicken tenders and french fries. We sat outside and I didn't worry about making a mess at all.
We were lucky to stay in a Holiday Inn, furnished for us. The staff was so helpful as I was traveling alone with both boys and they made our stay very enjoyable. Waylon had the best time swimming in the pool and jumping on his own "big bed" in our room. The location of our hotel couldn't have been better as I was able to walk across the street to the Point Loma harbor for dinner, Better Buzz coffee shop for breakfast, and Liberty Station for pretty much every other need.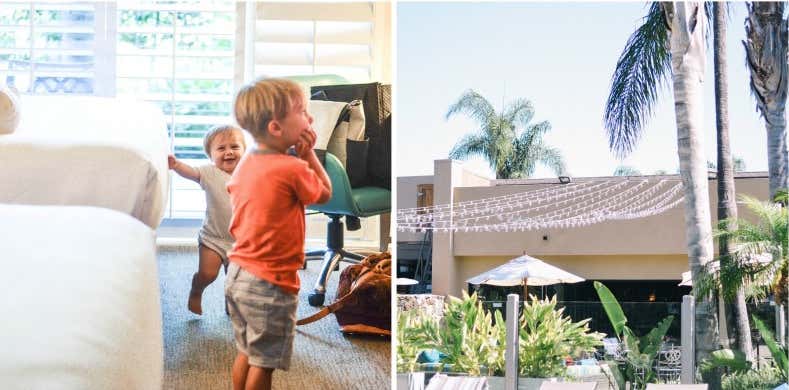 This coffee shop has good coffee, a fun but sleek atmosphere, great shakes, tasty scones and was close to our hotel, so it was a saving grace for me bright and early in the morning. If you have time, sit on the patio and enjoy the sun and views of the marina... it's the perfect start to your day.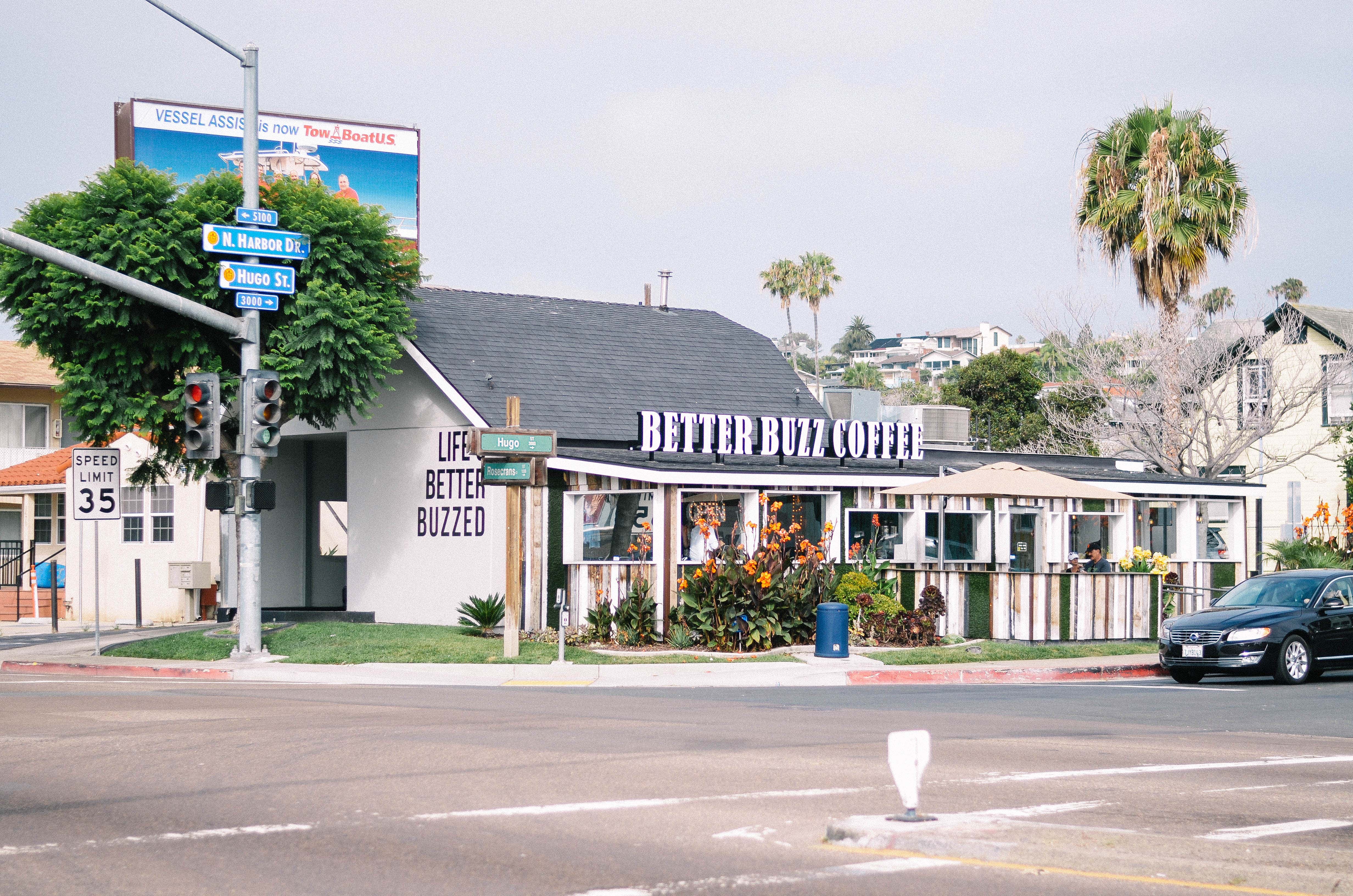 When I was in college, the building that houses the Liberty Public Market was still owned and used by the Navy, but in recent years it has turned into one of the best shopping and food destination in San Diego. You can find any type of food here and buy unique goods while letting kids run free among the open spaces, grassy lots, and fun lounge areas.
There's a boutique beer bottle shop if you're looking for local brews, a juice bar, a wine shop, a candy store, an ice cream place, coffee shops, and tons of little eateries tucked away in here. Bring an appetite, because you'll probably want to sample a little bit of everything.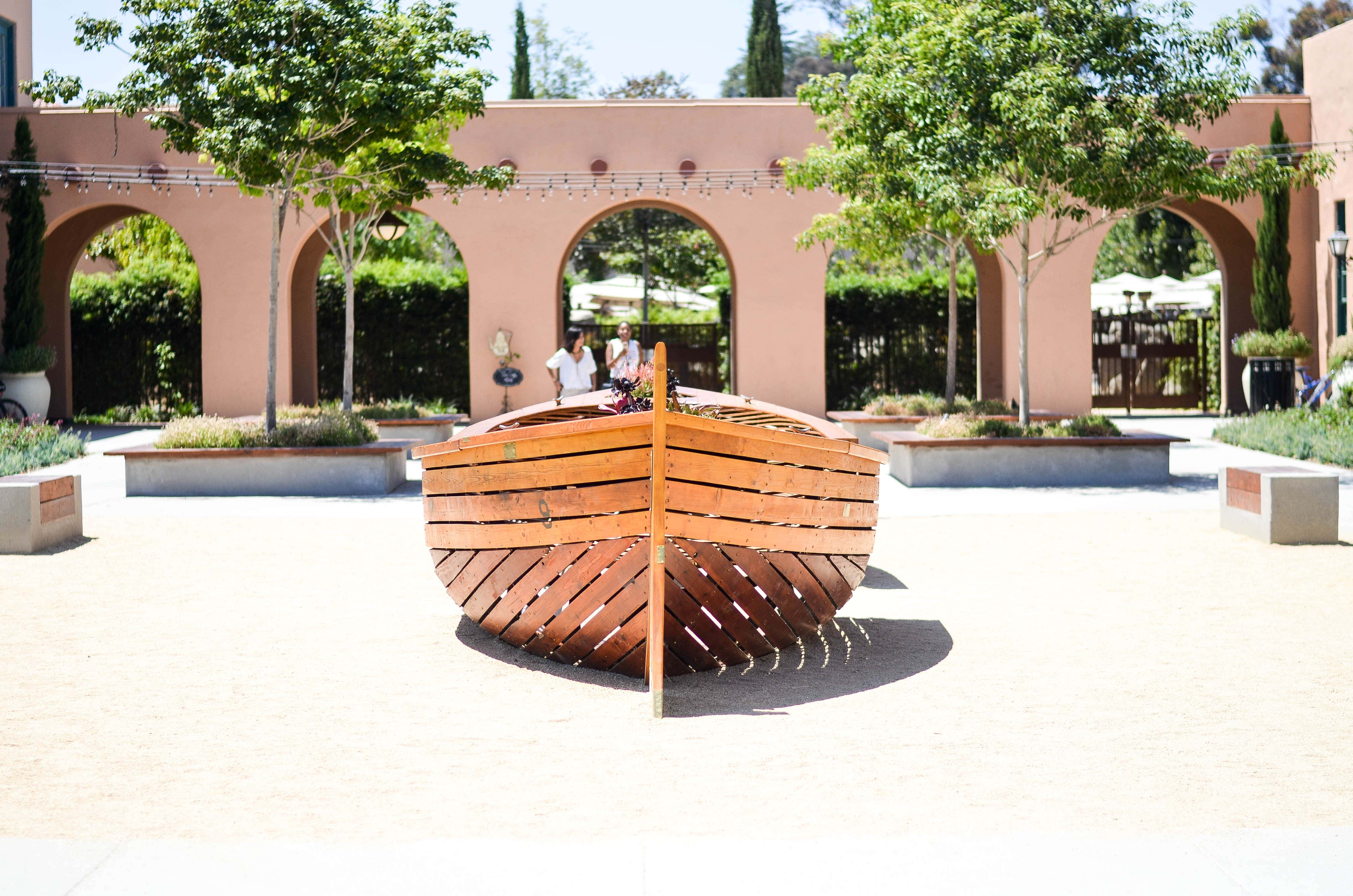 My kids loved the massive chocolate chip cookies... they were nearly as big as their heads, and since it was so big, eating it kept them busy for awhile! Come here for breakfast or a snack and get coffee and a pastry or two, or for lunch and order one of their mouthwatering sandwiches on their fresh bread.
Pro tip: The chocolate bread they offer on Saturdays is ridiculously delicious.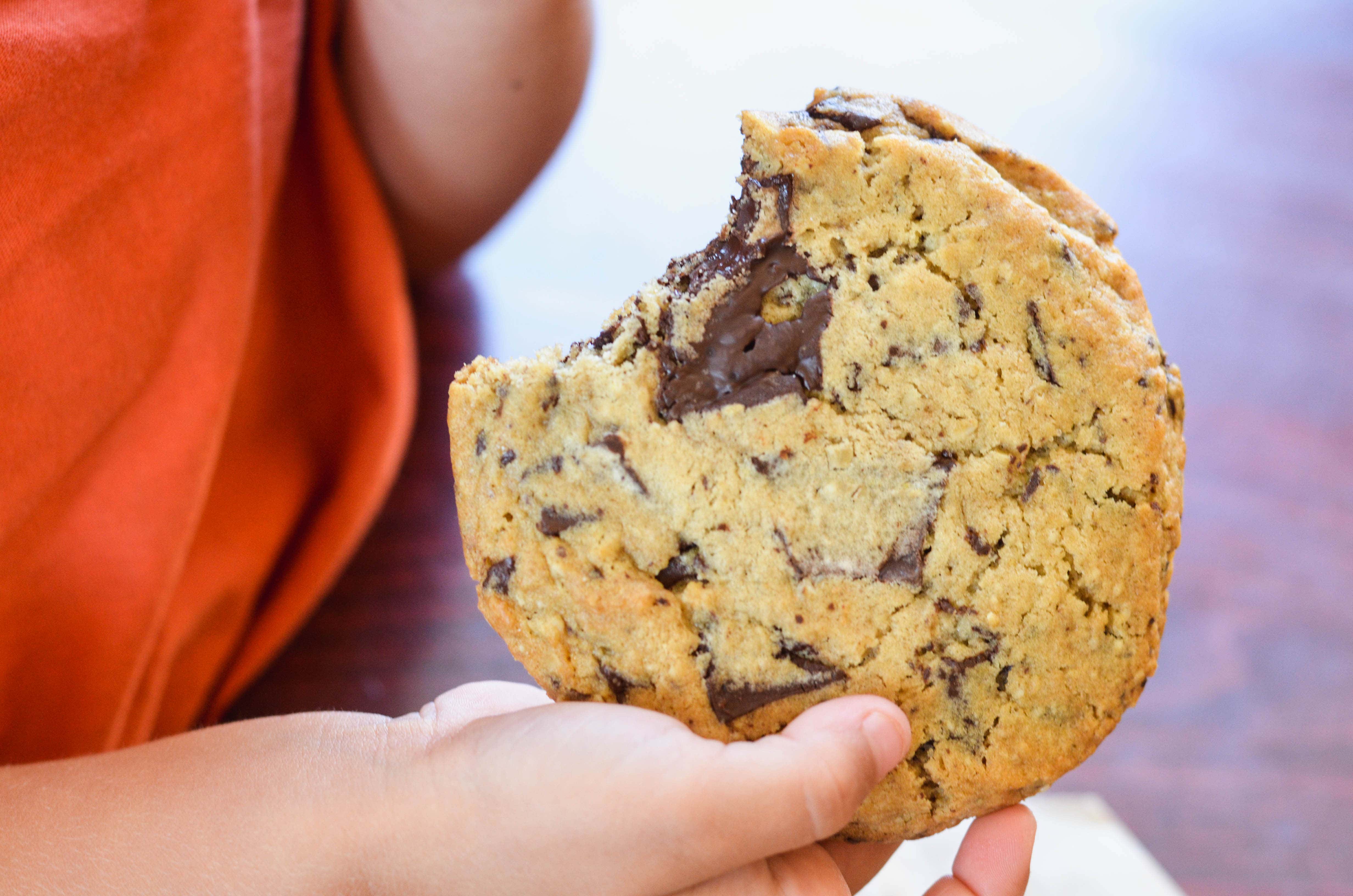 I walked around this shop with the boys to get home decor inspiration…this place is actually so much more than a shop; its a space for curated home goods, clothing, surf boards, bikes, and beer and coffee…cheers to all that!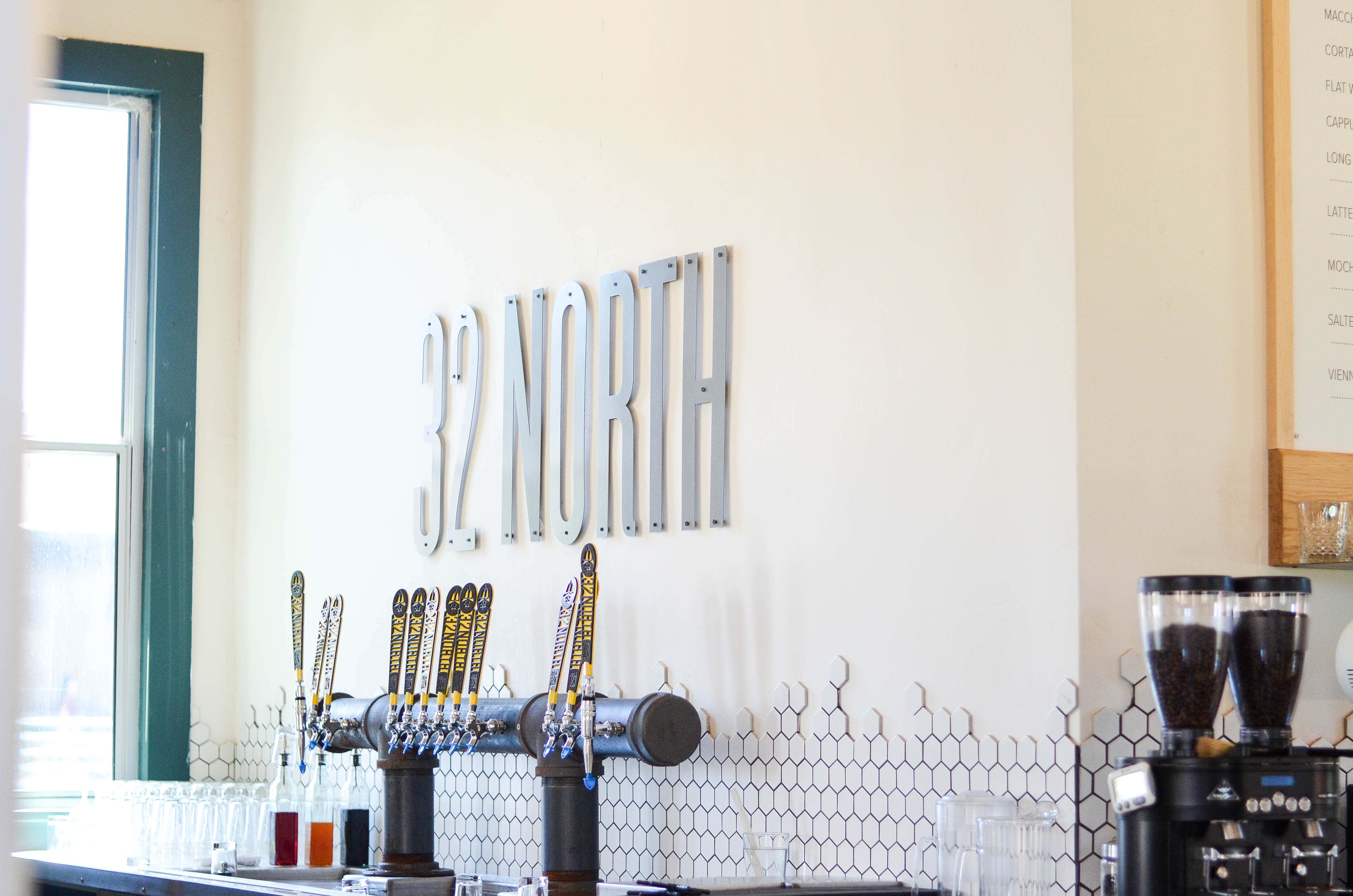 This place has artistic and creative exhibits for children of all ages to explore, play and create. There's play areas, a library, a massive art studio with clay and paint, sand boxes, bubble machines, and tons more to entertain toddlers and younger kids. The open, funky, industrial space was really fun to explore. We could have spent all day here.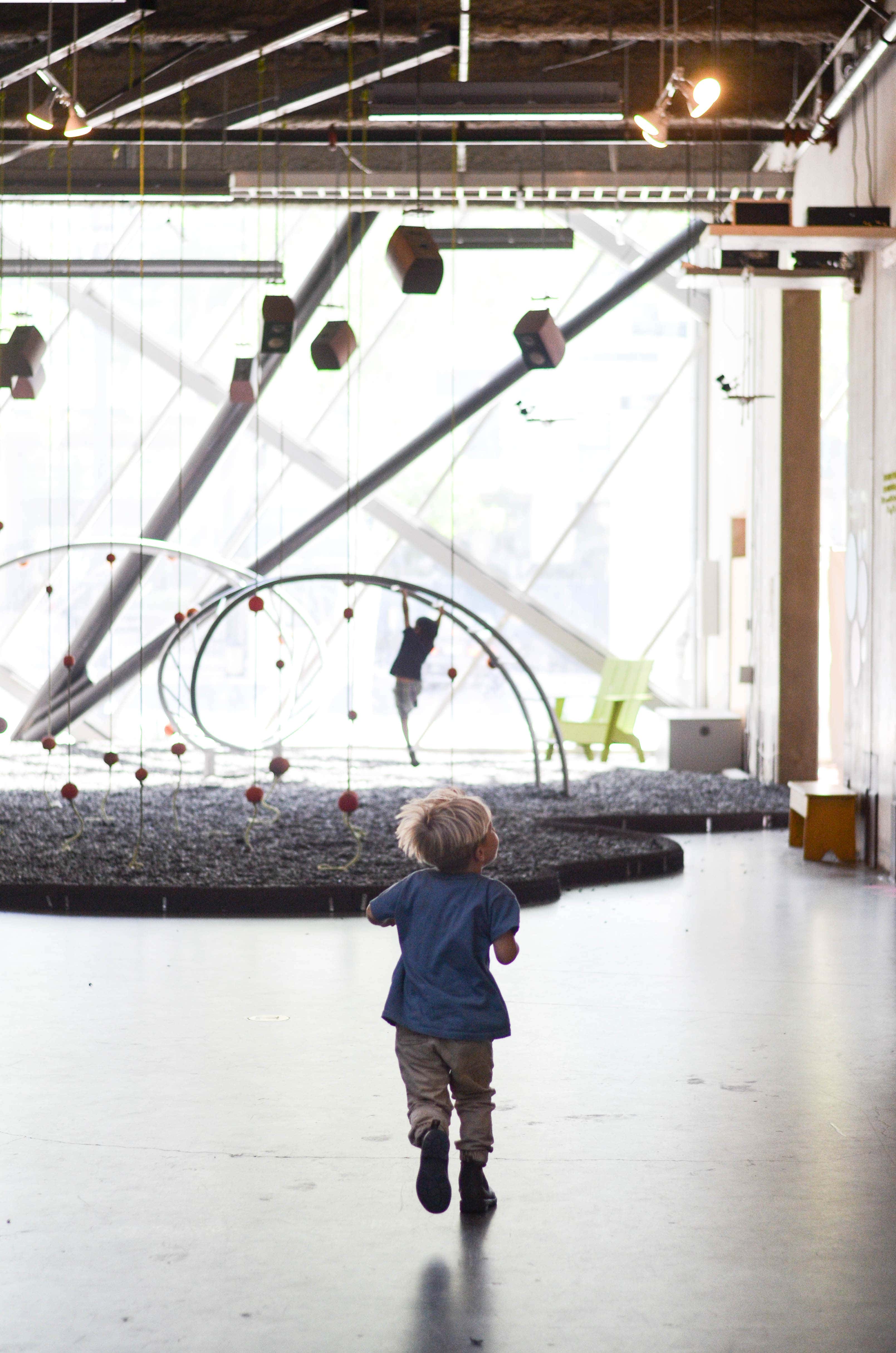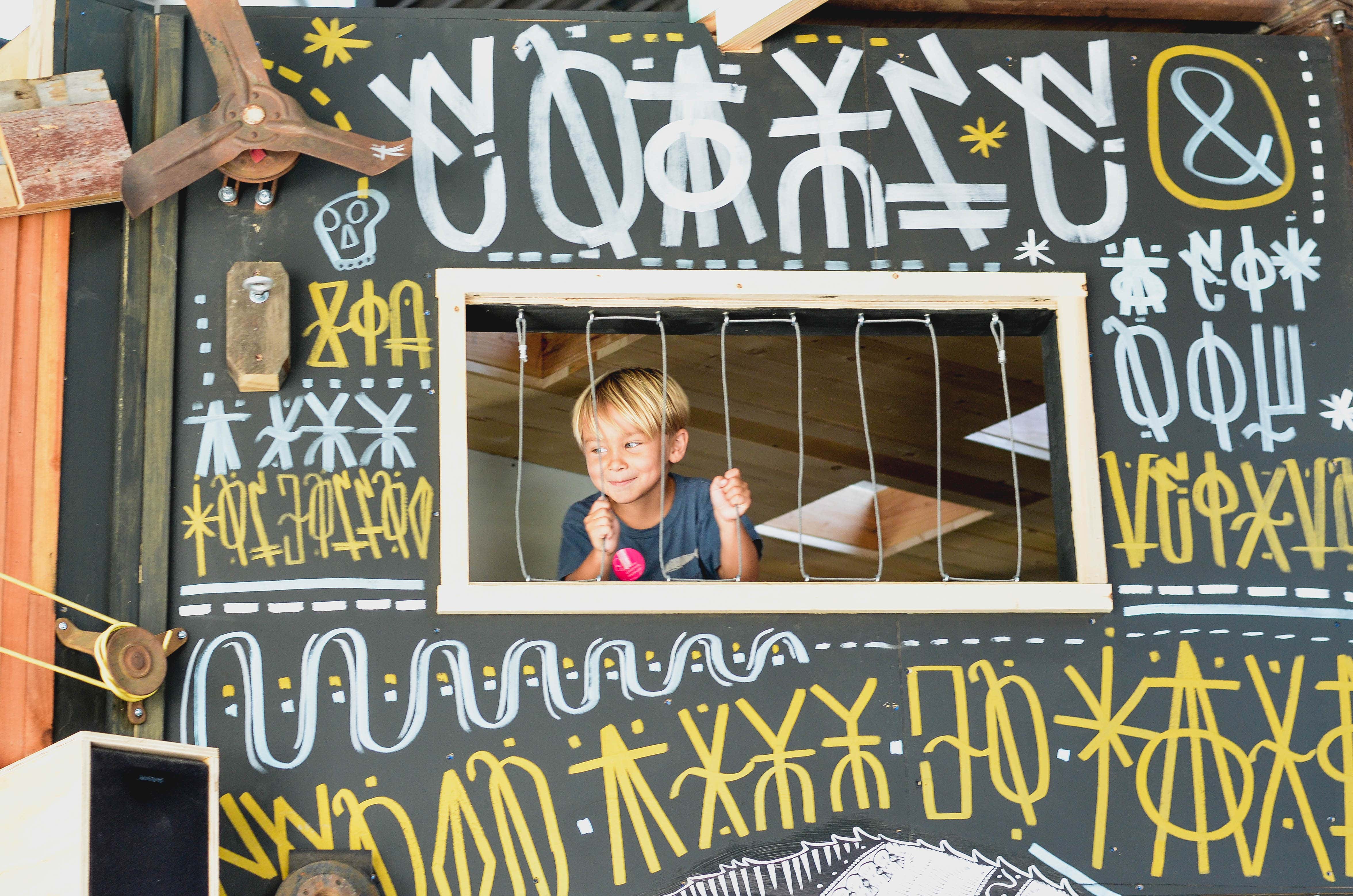 The number of memories my boys and I made in under 48 hours still surprises me. Playing tag on the lawn in front of the Holiday Inn, splashing in the fountains, going for a run with the kids in my jogging stroller along the water, and laughing at the seagulls as we ate dinner... San Diego really might be America's Finest City!

Wife to a surfer, mama of boys. Photographer, marriage and family therapist, and family travel journalist.