Water towers have been an integral part of America's history- okay…well maybe not so much but they have been the focus of countless dares, romantic kisses, and secret juvenile clubs. They're usually tall metal structures, held together by rusted bolts and rickety ladders but that doesn't stop some towns from being so proud of their water towers that they slather on countless coats of paints and even add a variety of props.
In addition to being a fully functioning water tower, the Leaning Tower of Niles in Niles, Illinois is a half-size duplicate of the original Leaning Tower of Pisa. There are several speculations as to why this water tower was built to mirror the original tower in 1934, the most reasonable of which being that it was around the time of the Leaning Tower of Pisa's 600th anniversary and Niles and Pisa are sister towns.
If you're thinking that this bright orange beauty of a water tower resides in Georgia then you're wrong! The Peachoid is a four-story water tower located in Gaffney, South Carolina. It was affectionately nicknamed "Mr. Peachy" and "The Moon Over Gaffney" by the residents of Gaffney.
Yes, this is actually a water tower designed to look like an ear of corn. The tower stands outside of the Seneca Foods plant in Rochester, Minnesota and is a proud landmark to the locals.
As well as being an odd-shaped water tower, the Catsup Bottle Water Tower in Collinsville, Illinois is also the largest catsup bottle in the world and is listed on the National Register of Historic Places. Its main function when it was built in 1949 was to supply water to the nearby Brooks Catsup Plant and it was suggested by the president of the company that they build the water tower in the shape of a catsup bottle.
Apparently, fruits and water towers go well together, as exhibited by the town of Luling, Texas. Watermelons grow abundantly in patches throughout the Texas town and the locals decided to pay homage to the thriving crop by painting the 154-foot-high water tower in stripes of dark and light green.
This bright water tower in Greenville, Mississippi doubles as a memorial to Air Force veterans. The airplane positioned at the bottom of the tower was a training model used at the Greenville Airbase during the Cold War. At night, LED lights turn an ordinary water tower into a bright work of art.
Ohio. The state usually known for its cornfields is home to a pumpkin-shaped water tower. Circleville, Ohio is home to the famous Pumpkin Festival, which is described as "the greatest free show on earth." The locals decided to turn their affinity for pumpkins into a giant pumpkin water tower, a year-round reminder of their beloved pumpkins.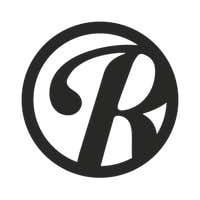 Roadtrippers helps you find the most epic destinations and detours—from roadside attractions to natural wonders and beyond.