Denver and craft beer go together like... well, like hops and malt. Whether you're cooling off with a beer after some hiking, or you're finding the perfect pint to go with a delicious meal at one of the city's tastiest eateries, there's always a reason to enjoy a cold brew in Denver. It's no surprise that the city loves its beer... because a lot of it is dang good. Heck, their baseball stadium is called Coors Field!
But with so many breweries, it can be hard to decide how to tackle them all. If you're motivated, tackle as many as you can all at once on this brewery crawl across the downtown area (this is by no means even close to being an exhaustive list... it could take years to visit all of Denver's breweries). Stopping at the big players and offbeat newcomers alike will give you a good idea of what the scene is like in the Mile High City. Prepare your liver, and make sure you've downloaded Uber!
Start at Crooked Stave, when you're sober enough to appreciate the subtleties of their barrel aged, wild, fruit-laced sours. Like most taprooms, the space is "industrial" and "open", and if you're a sour beer noob, the bartenders are more than willing to suggest a few for you to taste. Fair warning: each taste will set you back $2-$3, but that's because sours are far more labor intensive than other beers. That's why you're stopping here first!
Best bets: any Wild Sage Saison, any St. Bretta, any Surette
2920 Larimer St, Denver, CO, US
Food trucks, a light-strung beer garden with games, and, of course, great beers make Ratio Beerworks a relaxing second stop. They specialize in Belgian-style beers, but offer an IPA and an amber. Just be careful not to go nuts on the high ABV stuff... you've still got a few more breweries to visit.
Best bets: Any Scotch Ale, Dear You French Saison
2810 Larimer St, Denver, CO, US
Not too far down Larimer Street, you'll find Our Mutual Friend Brewing. Here, you'll find another awesome patio, but the vibe is less industrial and more cozy. Think, local art on the walls and shelves of vinyl. Super hipster, but not pretentious, I promise. They make a lot of darker beers, but they offer a good variety of brews. You can also often find food trucks here, and if you happen to be around on a Tuesday, their "Keep The Glass Night" is a great deal.
Best bets: Dad's Brown Ale, Winter Warmer, Coffee Stout, IPA
2736 Welton Ave, Denver, CO, US
Make your next stop Spangalang. The jazz-themed brewery (which, ironically, used to be a DMV) is colorfully decorated, and their beers are equally funky. They serve food, offer games, and feature outdoor seating during good weather.
Best bets: Night Walker Stout, Sugarfoot Belgian Pale Ale, Birth of Cool Gose
1139 20th St, Denver, CO, US
Given Jagged Mountain's cool historic space and mountain-y vibes, it's no surprise that many of their beers are strong and dark (they make some lighter stuff too.) Grab some popcorn and sample a few beers while you play another board game or two. Their space is a lot bigger than some other taprooms... and to really add to the hipster vibes, they offer yoga classes and kombucha on tap.
Best bets: Splitboard Oatmeal Stout, Cougar Slayer Blackberry Saison, Cattywampus Grapefruit Belgian
1505 Ogden St, Denver, CO, US
The first thing you'll notice when you step inside Alpine Dog is the cool, rustic vibe-- ski binder beer holders, ski lounge chairs, beef jerky and kettle corn to munch on, you get the idea. The next thing you'll notice is that it's dog-friendly (aww!)
Best bets: Liquid Pancakes Maple-flavored Amber, Super Steaze Belgian Pale, any rye beer
320 Broadway, Denver, CO, US
Not all breweries in Denver offer flights, but Baere does. Take advantage! Also, the fact that it's in a strip mall might seem weird, but once again, take advantage and order food at one of the spots nearby and bring it into the brewery. It's in an up-and-coming location, so don't write it off right away. Besides, the interior is exactly what you want from a Denver taproom: kinda rustic, open, and bright. As for their style of brewing, they crank out quite a bit of beer. Lots of saisons and wild ales, but a few stouts and IPAs are thrown into the mix for good measure.
Best bets: Brett Hoppy Brown, any weissbier, anything barrel-aged
227 Broadway, Denver, CO, US
Many breweries in Denver take their inspiration from somewhere: for Spangalang, it's jazz. For Alpine Dog, it's skiing. Ratio is the punk rock brewery, and Our Mutual Friend is indie. TRVE is classified as the "Death Metal Brewery". Dark artwork, satanic-ish metal imagery, loud music, and a surprisingly laid-back crowd make a trip here quite the experience.
Best bets: Any of their sours/wild ales/saisons, Black Cascade Black Ale, Atma Belgian Pale
Oh, you thought TRVE was the weirdest brewery you could possibly experience? Maybe not. Head a little further south, over the river, and through the woods... to Grandma's House you go. Grandma's House nails the granny-chic theme, with crocheted tap handles, needlepoint fonts, knick-knacks everywhere, flights served on doilies, and old TVs with Mario Kart on a Super Nintendo. They also happen to have guest taps, so get adventurous.
Best bets: Oatmeal Stout, Cut Off Your Jib Munich Helles, Biff Porter
Of course, this is only a minuscule list of the awesome craft breweries in Denver. Whether you go for atmosphere or you're here for the beer, you're sure to find a brewery that fits your style... you might have to visit a bunch first, though!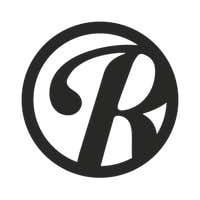 Roadtrippers helps you find the most epic destinations and detours—from roadside attractions to natural wonders and beyond.