Whether you're familiar with Burlington because you're a fan of Ben and Jerry's ice cream, Phish, Magic Hat Brewing, or cryptids, there's probably something here for you to enjoy... especially if you're of a more offbeat persuasion.
Even if you're into weird attractions but still have a foodie streak, you'll be right at home in Burlington. Hen of the Wood, with its perpetually-changing, seasonal, locally-sourced, and totally inspired menu, is a must-eat. Suffice to say that if the oysters and mushroom toast are on the menu, you absolutely must try them. Oh, and grab a cocktail as well!
Burlington's most beloved resident is probably Champ (or Champy). He lives in Lake Champlain, and is a sea monster. The Plesiosaurs relative of the Loch Ness Monster is pretty shy, but stroll along the lake at Waterfront Park or charter a boat to see if you can catch a glimpse of the fascinating mythical beast.
Gingerbread pancakes, perfectly cooked home fries smothered in mouthwatering herbed gravy, bloody marys, cornmeal maple french toast, griddled banana bread... if the menu doesn't sell you on Penny Cluse, then maybe the fact that people line up to eat it will.
If you're looking for a quirky place to stay the night, then the Victorian architecture of the Land House on Main Street is sure to charm. The antique decor and friendly atmosphere will have you feeling right at home!
This bizarre little bit of outsider art just outside the city doubles at the world's tallest filing cabinet. It's 38 feet tall, made of 11 various filing cabinets welded together, and has 38 drawers. It's a little rusted now, but that adds to the strange atmosphere surrounding the massive filing cabinet in the middle of nowhere.
End your trip with a sample of something crazy from Magic Hat Brewing. Tours of their so-called "Artifactory" are free and totally worth the trip out, especially since their operation is totally decorated in funky art and is totally unlike any other brewery, and the chance to sample all of their staple beers, plus seasonal offerings and experimental brews is pretty darn epic.
Of course, there are endless hidden gems to discover in Burlington, but the can't-miss attractions are just as fun to explore!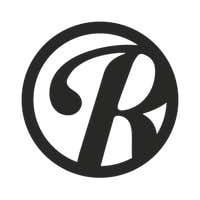 Roadtrippers helps you find the most epic destinations and detours—from roadside attractions to natural wonders and beyond.