I may be a New Yorker, but the west coast is definitely a favorite location of mine for road tripping.
On my first trip to California, I flew from NYC to Las Vegas in order to visit Sin City for a night. My friend from LA met me in Vegas and, even though it was a two-hour detour, agreed to drive me to Joshua Tree on the way from Vegas to her place in Los Angeles. Having grown up on the east coast and never having been to the west until my 30s, seeing the desert for the first time was a truly awe-inspiring experience. Joshua Tree was the kind of quiet you don't experience, ever, in Manhattan, and the kind of open and vast that I had just never seen in my life. I loved ever (way too short) moment of it. When I visited again a few years later, to go on a Rte 1 road trip, I wound up renting a car for myself the day before we left and driving out to Joshua Tree because I couldn't stand the idea of having come out to CA and not having gone back. I had a scary swarm of bees moment in the Cholla Cactus Garden, but no regrets.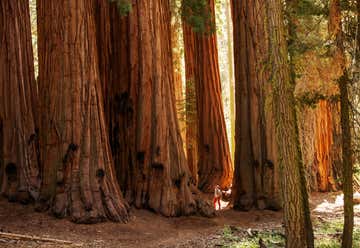 47050 Generals Highway, Three Rivers , CA, Three Rivers, CA, US
Sequoia was the first stop on our west coast road trip. I didn't know too much about it beforehand, as our main talking points had really been Yosemite and the drive down Rte 1, which would come later on. We'd just happened to notice that it would be easy to visit just before hitting Yosemite and decided to stop - such a good decision. There was a ton of fog at the time we were there (Mid-Late May), and it cast an eerie glow all around the park and between the trees. At times it was frustrating, as a photographer, it makes some of the shots you want to get tougher, but some come out stunning. It was also scary on certain roads due to complete wipe out of visibility, but the trees were magnificent and I'm glad we took the time out to visit. I'd like to go back some day with more time allocated to just this spot.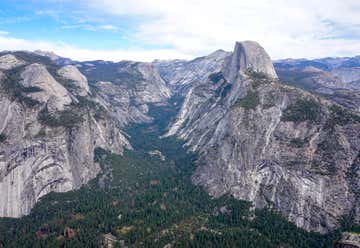 Northside Drive, Yosemite Valley, CA, US
Ahh, Yosemite. Unfortunately, the fog that plagued us at Sequoia followed us all the way to Yosemite the following day and stayed with us throughout. We got barely a passing glimpse of Half Dome the entire time we were there. That said, the park is incredible and breathtaking at every turn. There's so much to see that you almost just don't know what to do with yourself. It seemed like every other minute, there was a cry for "stop, pull over!" just so we could marvel at the scenery, fog or not.
Moss Beach, California, United States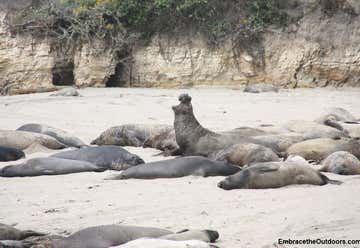 1 New Years Creek Rd, Pescadero, CA, US
This was a really lovely stop on Rte 1. It's a nice walk out onto the dunes where the elephant seals are. There's some beautiful wild flowers and gorgeous ocean coast lines. It's a great place to stroll or just sit and relax for a bit for a break from the drive.
Pebble Beach, California, United States
Something we didn't know about Bixby Creek Bridge: Right before this bridge there is Rocky Creek Bridge, which is VERY similar looking, and since none of us had ever been there before, when we hit the first bridge, and didn't see the sign, we thought we were at the right place. Even got out and took pictures. It wasn't until I noticed the sign that said "Rocky Creek Bridge" that I tilted my head and said "Hey, guys?" and we drove on ahead and cheered when we actually made it to the iconic BIXBY Creek Bridge. Good times, guys. Good times.
We made a ton more stops on our west coast trip, and Joshua Tree was really just my side trip, not part of the overall itinerary, but I liked this route, as it encompasses so many different ecosystems in one trip. California is one of my favorite places because you can be in the desert in the morning and the snowy mountains by the evening. It's a wonderful place to really experience America's landscape.