This is story of our families background and the life we have started together.
We went to college in Charleston and this was our place to take a step back and enjoy the view and the waves, occasionally see a dolphin or two.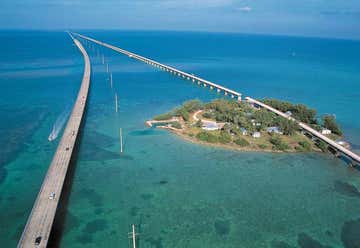 Key West is where her paternal grandfather was stationed in the Navy and her father has shared many stories growing up there, such as him and a friend "borrowing" a boat.
This is the area where my spouse grew up and her dad and step mom currently live.
Charlottesville is a hopeful "future" home for us because it is almost the half way point between Binghamton and Greenville where our families live.
This is where my paternal grandmother grew up after being adopted and I would like to see the building that they used to live in, a couple blocks off Central Park. In October my nephew and his wife will be having their baby girl. They live in NY,NY and he is NYPD.
We added this because this is the area where her mother grew up and where her parents met and lived the first year of marriage.
Waterville, Maine is there my maternal grandmother grew up and I supposedly have distant family buried in the area.
This is the beautiful White Mountains where we got married, so it will always hold a special place in my heart. New Hampshire was one of the few states at the time to allow same sex marriage.
The Binghamton area is where we visit almost every summer because this is where my dad's family is from and where my paternal grandparents and great grandparents lived and are buried. My paternal great grandfather was a city court judge and I would like to spend some time researching him.
I would stop here because for one they have the best popcorn ever but also this is where our "nephew" lives along with my wife's cousin.