Sure, a road trip to Napa Valley is beautiful- the gentle hills lined with vineyards and the romantic tasting rooms with their verandas looking over the winery estates, but some of the coolest things to see in Napa aren't outdoors at all. We're talking about the wine caves, and here are some that will blow you away.
For starters, the cave at the Jarvis Winery is so big they not only age the wines in the cave but actually do all the winemaking in the 45,000 square feet of parabolic tunnels. As the cave tunnels deeper into the mountain towards what feels like the center of the world, the rooms get bigger and bigger, with some large enough for two basketball courts. The cave also taps into an underground stream and waterfall, which helps maintain the proper humidity and gives visitors an awe-inspiring sight.
1055 Atlas Peak Rd, Napa, CA, US
When people went to painstaking trouble to hand-dig this cave in 1885, it's like they knew that someone would put it to great use over 100 years later. From the Del Dotto Vineyards:
"In 1999, the Del Dotto family opened up our historic cave, hand dug in 1885, to the public. Dave's goal was to host extensive barrel-tasting tours to help educate wine lovers about the effects of different types of oak on barrel-aged wines. Del Dotto Vineyards has been experimenting with over 50 different barrel types from various cooperages around the world. These cooperages can be found in France, USA, Russia, Hungary, and Italy."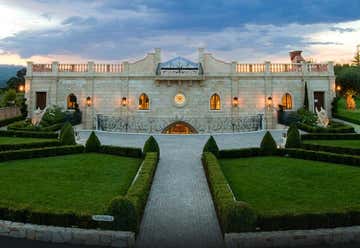 1445 St Helena Hwy S, St. Helena, CA, US
The Del Dotto's first cave may be historic, but their second cave is just plain stunning. Completed in 2007, the Del Dotto Vineyards Venetian Estate Winery in St. Helena looks like a beautiful palace, and the new wine caves are just one example of the property's opulence:
"The new caves are lined with Italian marble and ancient tiles depicting the history of wine. Complete with Venetian crystal chandeliers, mosaic marble floors, and hand-painted gold-inlaid ceilings, this new tasting facility is one of the most beautiful in the world."
4855 Petrified Forest Rd, Calistoga, CA, US
Is there a better way to finish your tour of the Hans Fahden Winery than with a 3-course candlelit dinner in their romantic wine cave? We didn't think so either. Cave dinners feature fresh, local, and organic ingredients, all designed to pair perfectly with the mountain wines of the vineyard. Dinners are held Monday-Thursday in the summer months. While normally only available to groups of 20 or more, they do occasionally have single seats available, so call ahead.
Located in the canyons of Calistoga on the northern end of Napa, Kelly Fleming Wines offers tours that include a walk through their 7,000 sq. ft. rock caves before finally sitting for a tasting of their Estate Cabernet paired with cheese.
Maybe caves aren't your style… That's ok. We have a massive database featuring all the greatest Napa Valley vineyards for you to explore.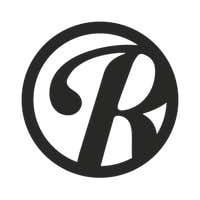 Roadtrippers helps you find the most epic destinations and detours—from roadside attractions to natural wonders and beyond.