Are you a fan of political intrigue, sex, violence, ridiculously beautiful women and super-villains? Well, you're in luck because it was just announced that Spectre will be the latest James Bond film in a 50 year-old franchise. This will be Bond's 24th film incarnation. And let me just say, Agent 007 is looking pretty damn good for his age.
"He's got style, taste and a license to kill."
From Thailand to Turkey, Brazil to the Bahamas, India to Italy, James Bond's certainly been around the block, so-to-speak. But, you don't need to be a jetsetter to travel like Bond. The good ole' U.S of A is home to plenty of exciting Bond locations. So, save those air miles, pour yourself a martini (shaken, not stirred, of course) and indulge yourself in 007's Guide to America.
Goldfinger (1964)
In 007: Fort Knox played a key role in the plot for the film Goldfinger, whereby the aptly-named villain planned on detonating a nuclear bomb inside the heavily-guarded fortress.
Badass Fact: In reality, Fort Knox is one of the world's most secured buildings. First of all, it's on a military base. Second, there's a gold vault that's lined with granite walls below the fort itself. This is protected by a 22-ton blast-proof door (along with several other layers of defense). In order for members of the depository to get access to the vault they must dial separate combinations that only they know. So, yeah, good luck with that, would-be super-villains.
In 007: Our second Goldfinger location is Miami's devastatingly sexy hotel, the Fontainebleau. Here Bond catches his nemesis Auric cheating at cards. The bastard.
Badass Fact: An interesting fact about this particular Miami beach resort hotel is that it's considered one of Miami Beach's most historically and architecturally significant hotels. The hotel was opened 10 years before Goldfinger was filmed and was designed by famed architect, Morris Lapidus. Many believe the Fontainebleau to be the most important buildings of his career.
Diamonds are Forever (1971)
In 007: The Las Vegas Hotel and Casino was featured prominently in Diamonds Are Forever as the Whyte House, owned by "reclusive billionaire Willard Whyte".
Filming also occurred at Circus Circus (this was where Bond told Tiffany Case to retrieve the diamonds).
Badass Fact: Much of the Las Vegas filming took place at hotels owned by Howard Hughes. Due to the fact that much of Las Vegas is illuminated at night by neon lights the cinematographers working on the film were pretty stoked because no additional lighting was required.
In 007: The Elrod House (Lautner) provided the filming location for one of James Bond's most iconic film sets, serving as Willard Whyte's winter retreat. Set along the hillside in Palm Springs, California the dominant feature of this house is the "large circular sunburst concrete canopy which appears to float above the main living area."
Badass Fact: Architect John Lautner was an apprentice to Frank Lloyd Wright. Today you can rent the house for only $100,000 a year (based on a three-year lease). That price tag comes with concierge services, daily housekeeping and other personal amenities.
Live and Let Die (1973)
In 007: This James Bond Filming Location is the where the "jazz" funeral procession in Live and Let Die took place. An agent walking fatefully asks whose funeral it is and the response he got was "Yours." At which point he was stabbed and placed in a coffin.
Badass Fact: Chartres Street is located in New Orleans famed French Quarter and is still used during jazz funerals. (Note to Self: I want a jazz funeral)
In 007: Bond is hot on the trail of assassins in New York City when he winds up in Oh Cult Voodoo Shop on East 65th Street. After he leaves the shop the clerk phones up Dr. Kanaga and informs him of 007's progress. You really can't trust anyone these days (or those days or whatever).
Badass Fact: Though this shop has changed hands the storefront is still there and right next to it is the alley where Bond chases Mr. Bigg's car.
A View to a Kill (1985)
In 007: In A View to a Kill the Golden Gate Bridge is featured prominently when after a case through the busy streets of San Francisco (in a fire truck no less), Bond comes face to face with his nemesis, Max Zorin (played by the incredible Christopher Walken).
Badass Fact: Before the Golden Gate Bridge opened for traffic in 1937, during its construction there was a safety net suspended under the floor of the bridge that reached from end-to-end. This net saved the lives of over 19 men, who became known collectively as the "Half-Way-To-Hell Club."
Casino Royale (2006)
In 007: Casino Royale not only broke records, it also shattered any die-hard Bond fans' preconceptions that it'd suck. It didn't. It actually rocked. Daniel Craig proved them all wrong with his cynical, dark and human portrayal of 007. Anyhow, back to film location. The Miami International Airport Mia is where Bond follows a bad guy down a runway in a thrilling chase scene.
Badass Fact: Did you know that Miami International Airport (MIA) has burrowing owls? It's true! They're a protected species who live on the airfield.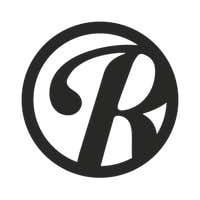 The best of Roadtrippers—hand picked by our team