Watching the sun rise is one of those bucket list cliches that's actually worth ticking off-- there's something so peaceful and hopeful about the dawn of a new morning... not to mention, sunrise is one of the most underratedly beautiful times of day! But if you're going to wake up before the crack of dawn, you might as well go all out, and head to Acadia National Park to be the very first person in the country to watch the sun come up.
Because it's located at the easternmost edge of the country, Acadia is lucky enough to be the first spot sunlight touches each morning... and since it's located on a stunningly rugged coast, it's always a breathtaking sight.
Seeing the country's first sunrise will require camping overnight in Acadia, you should book a spot at Seawall Campground. You're secluded from the crowds that can fill the park and its campsites, but you're close enough to the ocean to have the sound of the waves crashing on the rocks lull you to sleep-- it's the best of both worlds!
You're also super close to tons of the park's coolest attractions, like the incredibly photogenic Bass Harbor Head Light as well as tons of rugged coastline scenery and more peaceful carriage trails for walking and biking. And, since it's less crowded, you'll be able to get to sleep early so you can wake up in time to catch the sunrise!

If you want to be a stickler, you'll have to leave your cozy campsite pretty early for a hike up the park's famed Cadillac Mountain to get the very, very first glimpse of the sun. Technically, it's the very first to see the sunrise in the fall and winter months, and spending New Year's Eve on the mountain to see the first sunrise of the new year is a popular tradition among some. But even if you visit during the summer and find yourself the second or third person to watch the sun rise in the morning, you'll at least get a mesmerizing panoramic view of the park from the peak!
Inspired to catch the country's first sunrise? You'll be prepared for it, and anything else you want to check off your bucket list at Acadia National Park!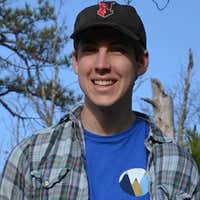 Life's an adventure. Live it.