Ignorance is bliss, and the heroes of Dumb and Dumber are definitive proof. If Lloyd and Harry hadn't been so...well, dumb, they would never have gone on what just might be the world's most ridiculous road trip. Hop in your dog van, or your moped, or your Lamborghini Diablo...or just hoof it to these original Dumb and Dumber filming locations for the ultimate best friend bonding experience.
The Farrelly brothers (who wrote and directed the movie) traditionally set a scene or two in their home state of Rhode Island, and so that's sort of why Providence is where Harry and Lloyd begin their adventure. Definitely don't miss the iconic Big Blue Bug, which is featured in the establishing shots of Providence. As for the rest of the movie, it was filmed mainly in Colorado and Utah, two of the best states for road trippin' (and getting into trouble, apparently).
The airport scenes, where Lloyd drops Mary Swanson off in his limo, were filmed at the Salt Lake City International Airport. If you do visit, maybe don't pick up luggage left laying around by random women, regardless of how good your intentions are!
And speaking of Mary, her classy East Coast-style mansion isn't actually anywhere near New England...it's in Utah! The estate is really a well-known winery called La Caille.
If you want to experience some of Lloyd and Harry's journey, almost all of the the truck stop, fast food, and general driving scenes were filmed in and around the little town of Fort Morgan.
The main street of Aspen was actually filmed at Main Street in Breckenridge, which makes for a more impressive filming location since it's a little snowier than Aspen, thanks to its higher altitude.
Park City's Main Street is where Lloyd and Harry arrive in style...on the moped.
They also visit a few of the area's best resorts. Harry and Lloyd take a bath in a honeymoon suite tub at Bear Mountain Chalet in Utah (which has since been turned into the M-Star Hotel - Herber City).
Harry meets with Mary to go skiing at the Copper Mountain Resort (that's where he gets his tongue stuck).
Nicholas Andre's house is actually the Snow Park Lodge at Deer Valley.
Also, the Danbury Hotel is actually the Stanley Hotel, and the Avalanche Bar and Grille, where Lloyd waits for Mary was filmed in the bar at the Stanley. Look familiar? That's because it's most famous for being the inspiration for The Shining. Heeeere's Johnny!
As for the the Snowy Owl Benefit scenes, those were filmed at The Depot. You can rent it out, but good luck getting your hapless guests to leave!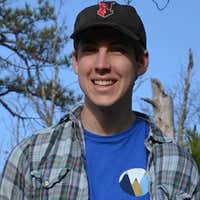 Life's an adventure. Live it.