It took one year and one day to build the original Disneyland, and during construction Walt Disney wanted a hidden little place where he could watch his vision be turned into reality. The solution? The construction crew made him a secret little apartment on the 2nd story of the Main Street Firehouse.
It was from this little apartment Disney watched the crowds fall in love with Disneyland when it opened. The apartment itself is on the cozy side with only 500 sq. ft., but it served its purpose well. With a small kitchen, bathroom, and wooden desk, it had all Walt Disney needed to create, observe, and spend time with his family in peace from within the park.
The decor was meant to keep in line with the "firehouse" theme, featuring lots of reds and whites, all pulled together by Emil Kuri, the decorator for Main Street and a set designer for Disney. The most "firehouse"-ish thing in the secret apartment? A fireman's pole hidden in a closet…
As the story goes, Walt would slide down the pole into the firehouse, but when an overzealous fan tried climbing up the pole the meet Walt, the pole was covered up.
Pictures of Walt Disney and his family in the apartment are scarce. Since Walt generally did not allow photos inside the apartment (Today, Disneyland has the same rule.), these are some of the only shots we have of Walt enjoying the space…
PRO TIP: The "Walk in Walt's Disneyland Footsteps" tour offers a private tour of the Disneyland Dream Suite.
Walt's apartment has been well-preserved and restored to be almost exactly as it was when the Disney family used the space in the 1950s, and lucky for you, Disneyland sometimes offers tours of it again as a stop on their "Walk in Walt's Disneyland Footsteps" Guided Tour. When tours do run, they typically run twice a day, so if you're planning a trip to Disneyland you should make your reservations for the tour by calling 714-781-TOUR.
And one last thing about the apartment... From the street you'll notice a single light shining in the front window of Walt's old apartment, a subtle tribute to the visionary man that made Disneyland a reality.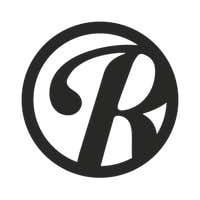 Roadtrippers helps you find the most epic destinations and detours—from roadside attractions to natural wonders and beyond.