With a length of roughly 14 miles, the Kansas portion of Route 66 is the shortest of any state, but that doesn't mean the folks in Kansas along Old Route 66 don't care. Quite the opposite. This short 5-stop trip will give you a taste of how Kansas mining met Route 66 traveling.
Looking for more tips for your Route 66 trip? We've got you covered.
119 N Main St, Galena, KS, US
Coming in from Joplin, MO heading west, your first stop should be the restored Kan-O-Tex service station now called, 4 Women On the Route. As the name implies, the place is owned by four Galena, KS women: Betty Courtney, Melba Rigg, Renee Charles, and Judy Courtney. 4 Women on the Route sells little snacks and sandwiches as well as antiques & Route 66 memorabilia. As part of their vision to connect visitors with the town, many of the items for sale are made by local craftspeople and artists. And what Route 66 service station would be complete without an old truck made to look like "Tow Mater," from Cars? They call theirs "Tow Tater," because, well, no one wants to get sued by Disney/Pixar.
319 W 7th St, Galena, KS, US
After a sandwich and chat with one of the four women, hop over to the Galena Mining and Historical Museum to learn all about the region's rich mining heritage. The hours of the museum vary, but it's a fun little stop full of newspapers from yesteryears and other little fun antiques. Our favorite part of the museum? Of course, it would be the collection of Model Ts and Model As in the back garage. In addition to running a fun little museum, the people of the historical society work tirelessly, much like the 4 Women on the Route, to push Galena's Route 66 history. With so many in Galena working to establish the town as a Route 66 destination, we hope to have even more places to write about in Galena very soon.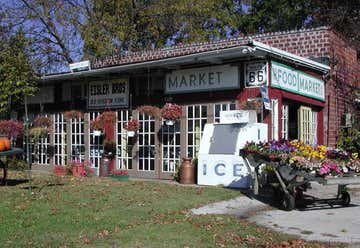 7109 SE Oriole Lane, Riverton, KS, US
Heading out of Galena you'll hit the little town of Riverton, and even though you just ate a sandwich at 4 Women on the Route, you'll have to eat another at Eisler Brothers Old Riverton Store. The building is a replica (an old replica at that) of the original building destroyed by a tornado in the 1920s (Kansas tornado, huh? Resisting the urge to make Wizard of Oz references). And even though you just bought a bunch of gifts at your earlier stops, you once again have to open the wallet to buy some souvenirs here too, but fear not they take plastic!
740 East Ave, Baxter Springs, KS, US
After your second deli sandwich in less than 15 miles, take the Mother Road southwest as it bends down to the last major Kansas town on the route, Baxter Springs. Here you'll have two stops, and just to warn you, you'll have to eat again! But hey… you're probably on vacation. Eat away and craft your diet plans for when you get home.
The first stop is the Baxter Springs Heritage Center and Museum. Here you can explore 20,000 square feet of different exhibits paying homage to the area's unique role in American history including the days of the Osage Indians, the Civil War, lead and zinc mining, and, of course, Kansas's Route 66. You might even get lucky and have a "living history" presentation by someone dressed as a Civil War soldier or other historical figure.
Ok, loosen your belt because it's time for your last Kansas Route 66 meal… At least here at Angels on the Route you can opt for their delicious custard instead of another sandwich. The building itself oozes charm, and the interior has that vintage, down-home feel you'd hope for at a little Route 66 cafe. They're open 6 days a week, so as long as you're not cruising through here on Sunday, you're in for a real treat.
Ok, so in 14 short miles you've eaten 3 times, seen 2 museums, and we're sure met a ton of wonderful people that love the Kansas stretch of Route 66 just as much as you now do. Kansas's 14 mile stretch of Route 66 may be short, but we've shown they pack a lot into those 14 miles.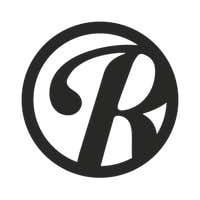 Roadtrippers helps you find the most epic destinations and detours—from roadside attractions to natural wonders and beyond.