Hi!
I'm Marit. I'm an artist, thrill seeker, and experience collector. I love to be on the move- going to new places, meeting new people, and allowing myself to be captivated by diverse cultures. I am extremely fortunate to have traveled far and wide across the United States, but there are so many destinations I have yet to encounter! This list is a dream road trip featuring some of my top destinations.
Aspen is home base for me! The Roaring Fork Valley is one of my favorite places on earth. From top-notch skiing and outdoor recreation, to the arts and culture scene, it's a place like none other.
Delicate Arch, Utah, United States
The Delicate Arch in Arches National Park is a testament to the wonder of mother nature. While made of solid earth and sediment, the emotion it evokes is somehow this transcendent delicate beauty.
Yosemite National Park, California, United States
Yosemite long ago captured America's hearts as well as their sense of adventure. Hiking to the top of El Capitan has been a longtime dream of mine. Standing atop a mountain where the world's greatest climbers came (and still come) to elevate climbing to a new level would be such an inspiring moment.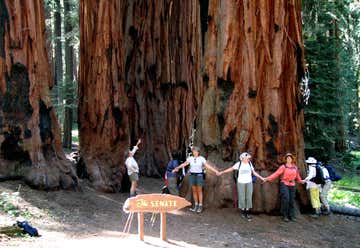 As a vegan and lover of all flora and fauna, seeing the towering sequoia's at the Giant Sequoia National Monument would be an unworldly experience! The sense of wonder these giant trees evoke speaks to the curiosity we humans have for things we cannot always understand.
After spending a few days in nature, it would be time for a sensory overload! I've never been to Vegas and I'd love to find out if what happens there really does stay there.
Grand Canyon, Arizona, United States
The Grand Canyon is something I believe everyone should see at least once! I still remember the awe I felt as a child seeing it for the first time. Now that I'm older, I'd like to go again to see one of my favorite childhood memories come back to life.
With my love for all things turquoise and spicy food, Santa Fe is a must do! The food is out of this world, not to mention the arts and culture. The Georgia O'Keefe museum is one of the most serene art galleries on this planet.
Great Sand Dunes National Mo, Colorado, United States
Sand dunes? In the United States? The Great Sand Dunes National Monument stand above the rest in terms of truly unique American landmarks. As you sink your toes into the hot sand, you can't help but let your mind wander to camels and Egyptian Pharoahs.
Back home! One big loop of American Road Trip Awesomeness. Time to do it all over again!