Yellowstone National Park is one of the most famous parks in the country, but just because it's popular doesn't mean it isn't loaded with hidden gems and incredible secrets. With historic ghost towns, loads of hot springs, mysterious musical rocks, and some of America's best fly fishing, Yellowstone and the surrounding area offer up more than just Old Faithful. Take a road trip through Wyoming, Montana, and Idaho to uncover it all!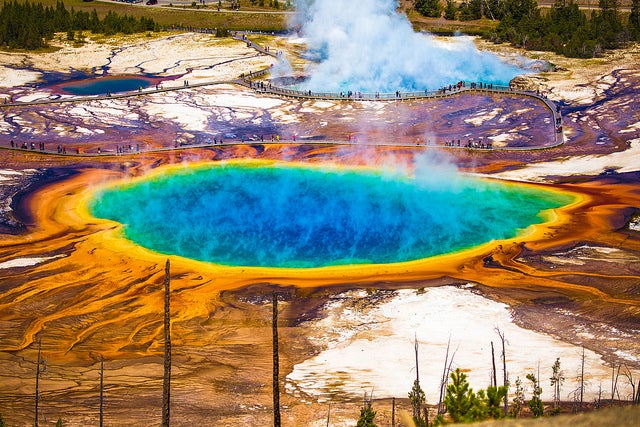 With some of the best fishing hot spots in the nation, incredible hidden gems, and comfy KOA campgrounds, Yellowstone is a sure bet for your Western adventure. You'll leave with memories to last a lifetime-- and plenty of fish, too.
Behind the Yellow Sign at KOA, we combine the great outdoors with great service. We offer modern sites, facilities and amenities designed to meet the needs of every kind of camper. And with 500+ campgrounds across North America, it's easy to find an amazing place for camping fun!