Originally this trip was to be the third leg of a circular cross-country road trip originating with a drive north to the Skagit Valley Tulip festival in Washington State. When I decided this epic road trip was to take place after my college graduation, I realized that no matter when I left, I would be too late for the tulips, so I did some reworking. Heading West first made more sense with the weather and temperatures, and it indeed turned out to be an amazing first leg of this trip, despite some hiccups due to my need for spontaneity and my friends' apprehension about said spontaneity.
We had known a few of our major stops in advance, but I typically waited to book places to stay because we never knew if we'd want to detour or take our time somewhere or need to rest. It had worked out just fine the first week of the trip. But I learned that not all people like this kind of travel, and I learned it the hard way. So I gave him some space, and for maybe the first time in my adult life, I called my mom and I bawled to her. I told her everything and she listened, letting me get it all out before she comforted me. She gave me the strength, from almost 2,000 miles away, to get up, wipe my face, and pack the car for the second leg of the trip: the Pacific Coast Highway. My travel partner and I brokered somewhat of a truce, and I tried for the remainder of the trip to plan a bit more in advance. I'm so glad I did, and so grateful for my mom.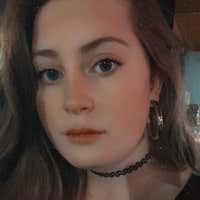 Travel and literature are the two great loves of my life, and I plan to spend that life exploring and showing my favorite people the wonders of the world. Road trips are my absolute favorite; driving is my zen.