We've all been there…middle-aged, past your prime, trying to navigate the restless sense of ennui that plagues the privileged and self-centered. Well, that's nothing a little wine-tasting and a good road trip can't fix! So, pop open a bottle of your best Cabernet (NO MERLOT!) and enjoy a Sideways road trip through these Santa Barbara filming locations.
The first winery Miles (Paul Giamatti) and Jack (Thomas Haden Church) hit up is Sanford Winery in Lomboc, CA. Here Miles attempts to teach a gum-chewing Jack about the fine art of wine tasting.
The guys then travel to Solvang, CA. This is an amazing town that was built back in 1911 by "adventurous Danish-Americans" who purchased 9,000 acres to create an authentic northern European village. The entire town is comprised of 15 inns, a guest ranch, over 30 restaurants, 150 boutique stores and an outdoor 700-seat theater.
Make like Miles and Jack and keep the Danish vibes going with a stay at quirky Days Inn Windmill in Buellton, which is done up in a quaint Dutch style and has a little windmill out front.
After leaving the hotel, Miles and Jack walk to the Hitching Post II, where they meet Maya (played by Virginia Madsen). It's a local gem of a restaurant, serving up barbecue and steaks...and a great wine list, of course.
The two men then have a tense breakfast at the Solvang Restaurant, which is known for their traditional Danish aebelskivers, little pancake puffs, often flavored and stuffed with various fillings.
The next stop on their wine-fueled adventure takes Miles and Jack to the rustic tasting room at Foxen Winery (according to them, the author of the book "Sideways" based Mia on the then-tasting room manager at Foxen, a woman named Sandy).
The duo then travel back down to Santa Maria to Kalyra Winery, where they meet up with sassy Stephanie (Sandra Oh).
The four then enjoy a lovely dinner at Los Olivos Cafe, where Miles infamously declares: "I am not drinking any f*cking Merlot!" The Cafe's wine wall makes it a perfect place to take a date to chat about wine, and enjoy a delicious meal and a massive selection of incredible California vinos.
Awkwardly-sweet romance ensues, which involves bowling at Ocean Lanes (now closed) and golfing at River Course (which you'll find on the lovely Alisal Guest Ranch).
Jack, Miles and Maya escape a boring lecture at Firestone Winery by hiding out in the barrel room, followed by a romantic stroll through the Lompoc Farmer's Market.
Fess Parker Winery is where Miles discovers that his novel won't be published and then attempts to drink the spit-bucket, cause that's totally an appropriate response.
Gaviota State Park is quite pretty, but apparently the views of the gorgeous Southern California coast here weren't enough to keep Miles from lamenting that his life is "a smudge of excrement on a tissue surging out to sea with a million tons of raw sewage." Lovely.
Jack, meanwhile, gets even more naughty with a married waitress at AJ Spurs, a kitschy Old West-themed BBQ joint/saloon.
Miles finally opens his 1961 Cheval Blanc at Orcutt Burgers in Santa Maria (it's supposed to be San Diego in the film). It's not all bad though, because Orcutt is considered one of the best burger places in the region.
I think that we can all agree that if you're going to have a mid-life crisis, a road trip through Santa Barbara is probably a pretty good way to deal with it...but even if you're not quite as morose as Miles, it's still a fun adventure!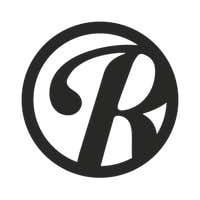 Roadtrippers helps you find the most epic destinations and detours—from roadside attractions to natural wonders and beyond.