John Hughes described Ferris Bueller's Day Off as his "love letter to Chicago," and it definitely shows. The city's landmarks are highlighted as Ferris and friends ditch school one last time to have the ultimate day off that only Chicago can provide. The specific day was likely June 5th 1985 based on the baseball game Ferris, Cameron and Sloan attended at Wrigley Field, although the Von Steuben Day Parade (where Ferris jumped on the float and did a rousing lip synch to "Twist and Shout") always takes place in September.
Regardless of when you go on your Ferris Bueller's Day Off road trip, just remember: "Life moves pretty fast. If you don't stop and look around once in awhile, you could miss it." So ditch work or school for a day, and recreate this adventure through Chicago!
Glenbrook High School...the very place Ferris was trying to avoid on his day off. This is the school that evil principal Ed Rooney rules with an iron fist (or thinks he rules...Ferris actually runs the show around here). Our hero does stop by here to pick up his girlfriend, Sloane, in Cameron's dad's car...and it's worth the visit because the hallways were featured in another John Hughes classic: The Breakfast Club.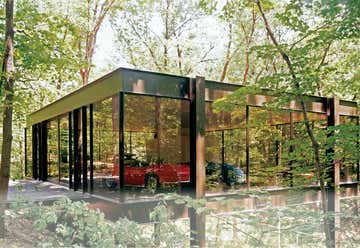 370 Beech Street, Highland Park, IL, US
Cameron's home is, as Ferris described, "very cold, very beautiful, and you can't touch anything." Well, that is, unless you're Ferris and you can convince Cameron into sneaking his dad's Ferrari 250 GT California Spyder convertible out. This is also where they destroy said car while trying to erase the evidence of their day off.
The gorgeous, modern home in Highland Park where the scenes in the garage were filmed spent years on the market before finally finding a buyer. The home was also was featured in the 1980s classic Risky Business, too!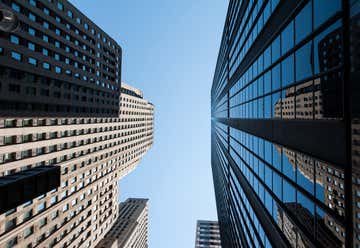 141 W Jackson Blvd, Chicago, IL, US
The three kids stop by the Chicago Board of Trade to watch the chaos of the futures and options exchange floor. You might not be able to get inside to see it all go down the way they did, but you can snap a picture outside and ponder your own future.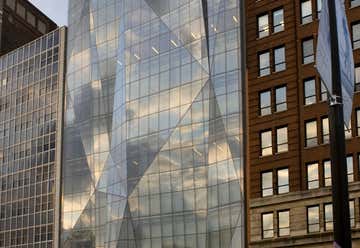 610 S Michigan Avenue, Chicago, IL, US
Ferris, Sloane and Cameron visit the illustrious Art Institute of Chicago in a lovely little montage. Check out the pieces they saw: Portrait of Balzac, the Picasso portraits, the America Windows, and, of course, Georges Seurat's Sunday Afternoon on the Island of La Grande Jatte. It's not hard to see why Cameron was entranced by the pointillism of the painting!
233 S Wacker Dr, Chicago, IL, US
Willis Tower (commonly known as the Sears Tower) is the second-tallest building in the US, with 108 stories making it a whopping 1,451 feet tall. The trio come here to glance down at the city, and famously stand on the railings and place their foreheads on the glass to look straight down, inspiring the building's Skydeck to put in several glass ledges.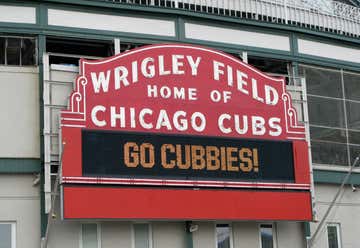 1060 W Addison St, Chicago, IL, US
Ferris and Co. also catch a Cubs game at Wrigley Field, another classic Chicago activity. Luckily, very little has changed at this iconic ballpark since the movie was filmed. Hey batter, batter...swing, batter!
Glencoe Beach is the first place Sloane and Ferris take Cameron after his spazz out from seeing the mileage on his dad's Ferrari. The fact that it's a Midwestern city with beaches is one of the coolest features of Chicago, and even though Glencoe is a lovely place to spend an afternoon, it's not enough to bring Cameron out of his comatose state.
Unfortunately, shots from Ferris's house were filmed in LA, and the restaurant where Ferris pretends to be Abe Froman (the sausage king of Chicago) is no longer around...but when it's all said and done, all that really matters is that you made the most of your day off.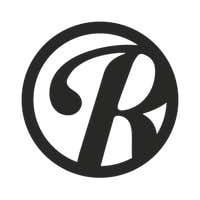 Roadtrippers helps you find the most epic destinations and detours—from roadside attractions to natural wonders and beyond.